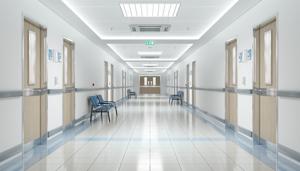 Hospital group announces layoffs
Hundreds of employees are being laid off by a central Illinois health care system.
Memorial Health, with several locations including Springfield, Decatur and Jacksonville, said the layoffs will include 20% of leadership positions across the organization.
In a statement, an official blamed current national and statewide economic trends negatively affecting the healthcare industry. Laid off employees will receive a severance package, a health insurance stipend and support services. 
Casino revenues up
Revenues at Illinois casinos in July hit their highest mark in nearly a decade.
According to the Illinois Gaming Board, Illinois casino revenue for July was about $133 million, an increase of 9% from June. The July cumulative revenue total for the state's 13 commercial casinos is the highest since March 2014, when it was $138 million. 
Rivers Casino in Des Plaines was the leader in total adjusted gross receipts with just over $47 million for July.  
State Fair theme days
The Illinois State Fair has announced new theme and discount days for 2023.
County Fairs and Horse Racing Day will start it all off on Thursday, Aug. 10 with gates opening at 7 a.m. Agriculture Day moves to Friday, Aug. 11, allowing for more livestock exhibitors and youth in agriculture participants to be on the grounds.
Kids Day will be Saturday Aug. 12, Veterans Day is the following Sunday. Wednesday, Aug. 16, is Governor's Day. Republican Day is Thursday Aug. 17.