WASHINGTON D.C.–Former President Donald Trump on Thursday pleaded 'not guilty' in federal court to all four federal charges stemming from Special Counsel Jack Smith's investigation into 2020 election interference and the Capitol riot on Jan. 6, 2021. 
Trump, the 2024 GOP front-runner, is charged with conspiracy to defraud the United States, conspiracy to obstruct an official proceeding, obstruction of and attempt to obstruct an official proceeding, and conspiracy against rights.
Trump traveled from his resort in Bedminster, N.J., Thursday to Washington D.C. His first court appearance took place at the U.S. District Court for the District of Columbia.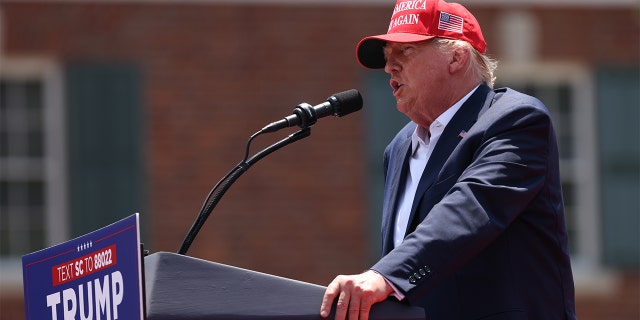 TRUMP INDICTED ON CHARGES OUT OF SPECIAL COUNSEL PROBE INTO JAN 6
The indictment comes out of Smith's investigation into whether Trump or other officials and entities interfered with the peaceful transfer of power following the 2020 presidential election, including the certification of the Electoral College vote on Jan. 6, 2021.
US Magistrate Judge Moxila Upadhaya presided over Thursday's proceedings. Judge Tanya Chutkan will preside over the trial. Chutkan, a former assistant public defender before her appointment to the bench by President Barack Obama, has handled several cases involving individuals who entered the Capitol on January 6.
Upadhaya said Judge Chutkan intends to set a trial date of August 28. After the prosecutor called for a "speedy trial," Trump attorney John Lauro voice his opposition.
The proposal for a speedy trial is "absurd" because of "the amount of discovery," he said. "The United States had three and a half years to investigate this matter…all we ask is for the opportunity to fairly defend our client, but we need a little time, so we will ask for the exclusion of a speedy trial."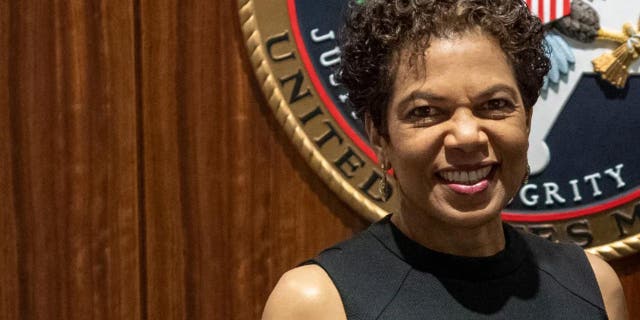 In the courtroom, the judge laid out how the proceeding would go and asked that Trump be seated closer to a microphone so that he could answer her questions. She first asked his name and age.
"Trump. "Donald J. Trump – John…Seven Seven – seventy-seven."
The judge then advised Trump of the counts of the indictment that he was facing and the potential penalties associated with being convicted on the counts. The judge also read Trump his rights.
Trump was asked how he would plead to the four counts against him. He responded succinctly, "Not guilty." 
Trump was then advised of the conditions of release.
He must not violate federal, state, or local law; must appear in court; and must serve any sentence the court may impose; and he may not communicate about the facts of the case to anyone known to be a witness in the case.
The judge read the counts against Trump: Conspiracy to defraud the US, not more than 5 years in prison, a fine of up to $250,000, or both; conspiracy to obstruct an official proceeding, prison not more than 20 years, fine of up to $250,000; violation of an official proceeding, prison not more than 20 years, fine of up to $250,000; conspiracy against rights, up to 10 years in prison.
Trump, sitting some 20 feet from Smith, looked over a few times at the prosecutor, who looked ahead, not in Trump's direction.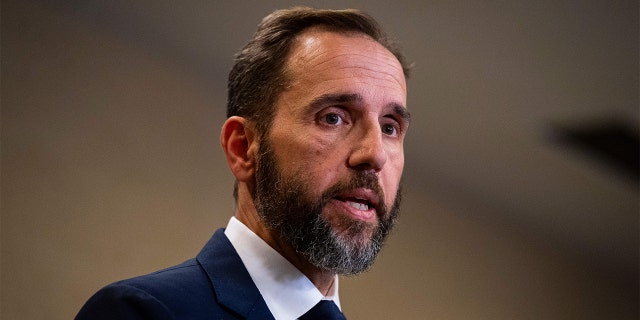 On Jan. 6, 2021, pro-Trump rioters breached the U.S. Capitol during a joint session of Congress to certify the Electoral College results in favor of President Biden.
The House of Representatives drafted articles of impeachment against him on a charge of inciting an insurrection for the Jan. 6 Capitol riot — making him the first and only president in history to be impeached, and ultimately acquitted, twice. 
This is the second federal indictment the former president faces out of Smith's investigation. Trump, who leads the 2024 GOP presidential primary field, has already pleaded not guilty in federal court in the Southern District of Florida to 37 counts related to his alleged improper retention of classified records from his presidency.
SPECIAL COUNSEL JACK SMITH SAYS JAN 6 'FUELED BY LIES' FROM TRUMP, PRAISES 'HEROES' WHO DEFENDED CAPITOL
Those charges include willful retention of national defense information, conspiracy to obstruct justice, and false statements. Trump was charged with an additional three counts as part of a superseding indictment out of that probe last week.
Trump is the first former president in U.S. history to face federal criminal charges. 
The former president posted again to his Truth Social Thursday morning, accusing the Biden administration of bringing criminal charges against him to drain funds from his 2024 presidential campaign.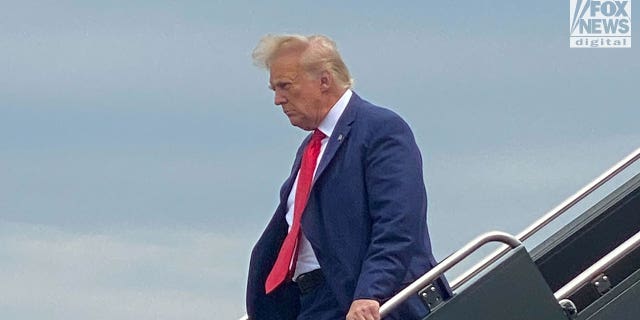 "Look, it's not my fault that my political opponent in the Democrat Party, Crooked Joe Biden, has told his Attorney General to charge the leading (by far!) Republican Nominee & former President of the United States, me, with as many crimes as can be concocted so that he is forced to spend large amounts of time & money to defend himself," Trump said. "The Dems don't want to run against me or they would not be doing this unprecedented weaponization of "Justice." BUT SOON, IN 2024, IT WILL BE OUR TURN. MAGA!"
Campaign finance documents show Trump, the Republican presidential front-runner, burned through at least $42.8 million this year, much of it used to cover costs related to his mounting legal peril. The former president has $31.8 million cash on hand.
Trump has also pleaded not guilty to 34 counts in New York in April stemming from Manhattan District Attorney Alvin Bragg's investigation. Trump is accused of falsifying business records related to hush-money payments made during the 2016 campaign.
Fox News' Nicholas Kalman contributed to this story.