In a move that has outraged police, Seattle Mayor Bruce Harrell's office issued guidelines calling for fewer White men and veterans to be featured in Seattle Police Department (SPD) recruitment materials, according to a memo obtained by "The Jason Rantz Show" on KTTH and shared with Fox News Digital. 
The March 2023 memo, titled "SPD Marketing More and Less," was written by Ben Dalgetty, a Digital Strategy Lead from the mayor's office who is in charge of SPD recruitment efforts. In the document, first reported by Rantz, Dalgetty calls for more photos and videos of "officers of color" who are "younger" and of "different genders" to be featured in the department's marketing materials. 
Conversely, Dalgetty instructed there should be "less" images and videos of "officers who are white, male" and "officers with military bearing," a directive critics have called "flat-out discrimination."  
"This doesn't mean no officers who are white or male or only young officers of color, but guidelines to shift the proportions of our photo/video collateral to more of some things and less of others," the March 2023 memo to SPD human resources staff emphasized. 
VIDEO SHOWS CROWD JUMPING ON HOOD OF POLICE VEHICLE HOURS BEFORE SHOOTING AT ILLEGAL STREET RACE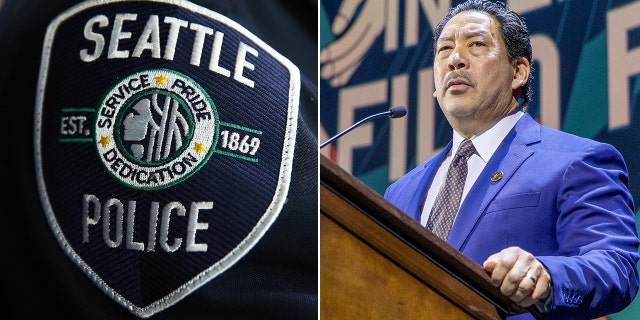 However, the guidance infuriated Officer Mike Solan, president of the Seattle Police Officers Guild.
Sloan told Seattle radio host Jason Rantz that the police union fully supports "95% of what is listed in this recruiting document," but cannot abide by "discrimination." 
"What I condemn and will forever continue to push back on is the verbiage within the recruitment document that calls for less of white male officers. Less of people in leadership positions, and less of humans with military backgrounds. This is flat-out discrimination. Period. It is an affront to decency, reasonableness and further divides our communities," Sloan wrote in a statement to "The Jason Rantz Show" on KTTH. "When politics is intentionally inserted into the public safety policing conversation, we all lose. It is embarrassing, shameful, and detrimental to a healthy functioning society."
Harrell's office did not respond to a request for comment from Fox News Digital. 
SHOOTING AT ILLEGAL STREET RACING EVENT IN SEATTLE LEAVES 4 INJURED, POLICE SAY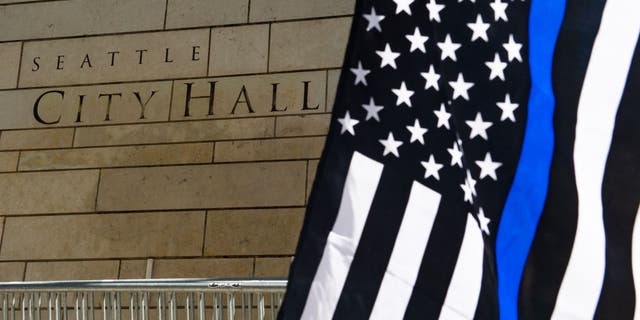 The memo appears to be part of a diversity, equity and inclusion strategy that Harrell promised to implement as police recruitment lags. The mayor's Comprehensive Police Recruitment and Retention Plan passed by the Seattle City Council last year, prioritizes applicants with "diverse racial and immigration backgrounds." 
Emails obtained by Fox News show the mayor's office planned an ad campaign targeting minority communities for police recruitment. In March 2023, Dalgetty worked with SPD human resources staff to create promotional materials for the planned recruitment drive in April. The campaign would advertise with the Seattle Medium and Urban Contemporary station KYIZ, which are promoted toward Seattle's Black community, classical regional Mexican radio station El Rey and the International Examiner, a newspaper focused on the Asian American community. 
Police sources who spoke to "The Jason Rantz Show" expressed shock that the mayor's office would put their racial preferences for the recruitment campaign in writing.
"I thought, 'Are you kidding me? You put this in writing?'" one SPD source reportedly said. "It shows not only a lack of respect for officers, but a lack of respect for the military. They have no understanding of someone willing to put their lives on the line for their fellow man. They don't have respect."
SEATTLE NEIGHBORHOOD OUTRAGED AFTER HOMELESS INSTALL SWIMMING POOL, PUFF FENTANYL IN BROAD DAYLIGHT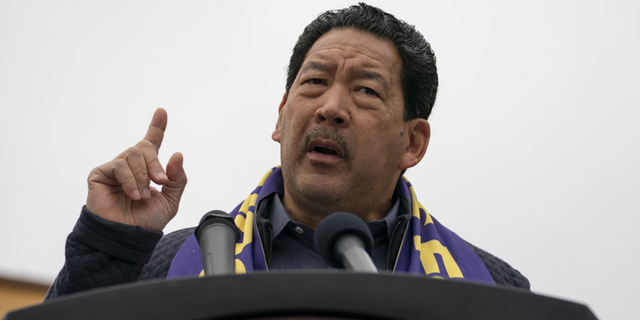 An editing history on the document file shows the mayor's office attempted to change the memo after learning it was a source of controversy. "The Jason Rantz Show" reported several officials within SPD were "livid" with the memo. After receiving complaints from SPD, Dalgetty made several edits to the document.
In one edit, Dalgetty removed language requesting fewer photos and videos of White men. In another edit, he removed the reference to officers with "military bearing." Dalgetty also removed the line, "This doesn't mean no officers who are White or male or only young officers of color, but guidelines to shift the proportions of our photo/video collateral to more of some things and less of others."
The mayor's office did not respond when asked about the edits. 
"The Jason Rantz Show" reported a public records request for the original memo went unanswered for months before the mayor's office provided the updated version. In answering the request, a public disclosure officer wrongly claimed the original version of the document could not be recovered after the edits had been made.
CLICK HERE TO GET THE FOX NEWS APP
"After speaking with Ben [Dalgetty], my understanding is that the record you've referred to was shared as a 'live' OneDrive link and was not attached to an e-mail," the officer told "The Jason Rantz Show" on July 10, three months after the initial document request. OneDrive is a cloud-based service for document sharing, editing and storage, similar to DropBox or Google Drive. 
"As with OneDrive documents shared out for collaboration, edits were made to the 'live' OneDrive link that was still in draft form on March 22, 2023 and March 23, 2023. The only version that we have of that record is the version that has already been provided to you," the officer said.
However, "The Jason Rantz Show" pointed out that OneDrive's history feature records and saves documents before editing, and this was the case for the recruitment memo, which was "belatedly turned over."