Legal experts are criticizing special counsel Jack Smith for his latest indictment against Donald Trump for accusing the former president of spreading disinformation and other activities protected by the First Amendment.
Trump was indicted out of Special Counsel Jack Smith's investigation related to 2020 election interference and the Jan. 6, 2021 Capitol riot, and is facing charges such as conspiracy to obstruct an official proceeding.
"The most jarring thing about this indictment is it basically just accuses him of disinformation – this is a disinformation indictment," said legal scholar Jonathan Turley, a professor of public interest law at George Washington University and a Fox News contributor.
"It said [Trump] was spreading falsehoods, that [he] was undermining integrity of the election — that is all part of the First Amendment," Turley said. "And I think that courts will look skeptically."
TRUMP INDICTED ON CHARGES OUT OF SPECIAL COUNSEL PROBE INTO JAN 6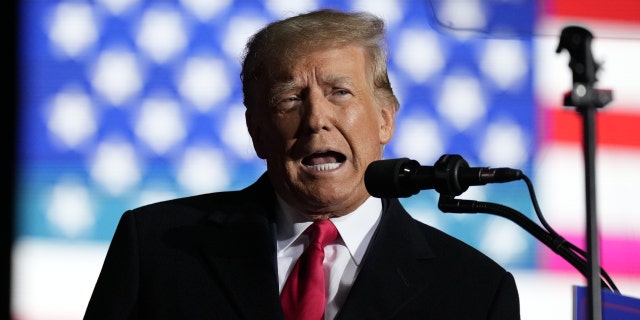 Turley said that one thing that is noticeably absent from the indictment is a charge for "conspiracy for incitement" or "seditious conspiracy."
"Those were the claims the Democrats used in the impeachment and said the evidence was absolutely clear, people like Adam Schiff and others saying [Trump] is clearly guilty of those crimes," Turley explained. "Well, they're not in here."
He added: "I think there are some serious legal problems with this indictment."
Andy McCarthy, a former federal prosecutor and assistant U.S. attorney for the Southern District of New York and a Fox News contributor, told Fox News Digital that Smith brought "a lousy case."
"I think all the counts have significant legal problems, and that's even before you get to the complex problems of trying to prove Trump's intent," McCarthy said.
SPECIAL COUNSEL JACK SMITH SAYS JAN 6 'FUELED BY LIES' FROM TRUMP, PRAISES 'HEROES' WHO DEFENDED CAPITOL
McCarthy said that one "significant problem" is the fraud that Smith has alleged.
"It is not actionable fraud as the Supreme Court has described fraud — as recently as May," McCarthy said. "The Supreme Court made very clear that fraud in federal law is a scheme to swindle someone out of money or physical property."
McCarthy added that this is "exactly the kind of case" the court was telling prosecutors not to bring, "and he brought it anyway."
McCarthy also dismissed the "conspiracy against rights" charge that Smith brought against Trump.
"Smith is using a statute enacted right after the Civil War, which was actually directed at violent intimidation by the Ku Klux Klan against Black voters in the south — which doesn't have any connection to what we're talking about here," McCarthy explained. "They applied that law to ballot box stuffing, so what Smith is trying to tease out of that case is what then-Justice Thurgood Marshall said in the 1960s: You don't have to have violence. You just have to have activity that functionally cancels out people's votes."
TRUMP PLEADS NOT GUILTY TO 37 FEDERAL FELONY CHARGES IN CLASSIFIED RECORDS CASE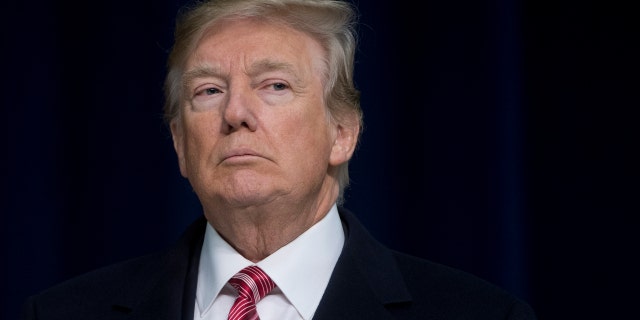 McCarthy said the "most insidious thing" the special counsel does is "he doesn't charge Trump with any violence because there is no connection."
"The Justice Department would love to charge Trump with seditious conspiracy, but the problem is, he said he supported a peaceful march on the Capitol," McCarthy said. "That may have been a stupid thing to do, but not a criminal thing to do."
McCarthy told Fox News Digital that Smith alleges that Trump "exploited the violence at the Capitol riot."
"That's an unseemly thing for a prosecutor to do when he is not charging Trump with the Capitol riot," McCarthy explained. "Inconveniently for him, he has no evidence that Trump orchestrated them, or intended for them to do it."
McCarthy added that he put this into the indictment so he can argue that he "needs Capitol riot evidence in the trial."
"And then he'll try to rush the trial in the run-up to the election," McCarthy said. "Then the American electorate will have Capitol riot imagery in the front of their minds as they go to vote in 2024."
DESANTIS CALLS FOR LAW ENFORCEMENT REFORMS AFTER TRUMP JANUARY 6 INDICTMENT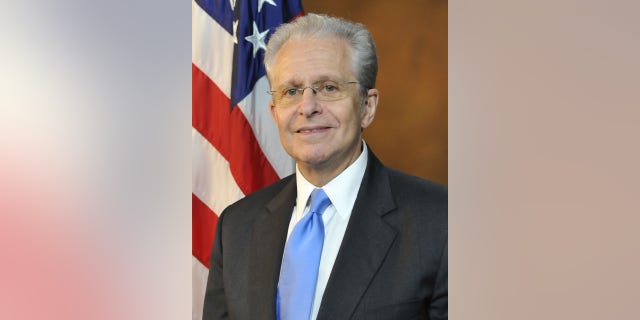 But not every legal expert says Smith's case is weak. Laurence Tribe, professor of constitutional law emeritus at Harvard University, told Fox News Digital Smith has brought an "airtight" indictment against the former president.
"The factual details, if true as claimed, leave Trump with no legitimate legal defenses," Tribe said. "And the sources for all the damning direct quotations, including those by Mr. Trump himself, are all individuals he hand-picked for their loyalty to him — they have no conceivable motive to lie. And there's no chance they're misremembering anything so stark."
Tribe told Fox News Digital that Trump's "only hope to avoid conviction" on this latest set of charges is "to get someone installed as president who would pardon him or get the Justice Department to drop the case."
Smith announced the charges against Trump Tuesday, saying Jan. 6 was "an unprecedented assault on the seat of American democracy."
"Described in the indictment, it was fueled by lies — lies by the defendant — targeted at obstructing a bedrock function of the U.S. government: the nation's process of collecting, counting and certifying the results of the presidential election," he said.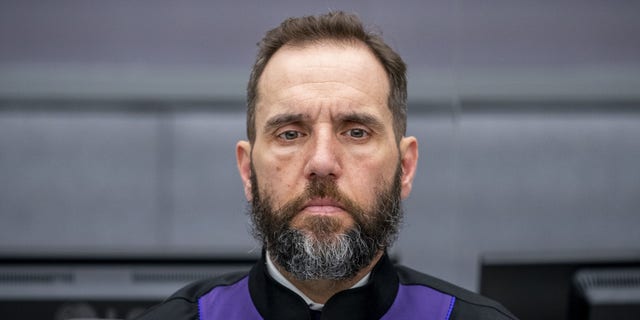 Trump has been ordered to appear in federal court in Washington, D.C., for his arraignment on Thursday, Aug. 3, at 4:00 p.m.
CLICK HERE TO GET THE FOX NEWS APP
This is the second federal indictment the former president faces out of Smith's investigation. Trump, who leads the 2024 GOP presidential primary field, has already pleaded not guilty to 37 counts related to his alleged improper retention of classified records from his presidency.
Those charges include willful retention of national defense information, conspiracy to obstruct justice and false statements. Trump was charged with an additional three counts as part of a superseding indictment out of that probe last week.