New York City Mayor Eric Adams said on Monday that there's no longer room for migrants to stay in the city, stating that the city is at a boiling point.
Adams made the comments during a violence prevention task force briefing on Monday alongside several city and state officials, including Democrat Governor Kathy Hochul.
"Our next phase of this strategy, now that we have run out of room, we have to figure out how we're going to localize the inevitable that there's no more room indoors," Adams said. 
"Here's where we are right now. Yes, there were people sleeping in cooling vans. There were people along the sidewalk. We have to localize this madness. We have to figure out a way of how we don't have what's in other municipalities where you have tent cities all over the city," Adams said.
NYC ISSUES POSTERS TELLING MIGRANTS TO 'CONSIDER ANOTHER CITY,' WARNS OF SKY-HIGH PRICES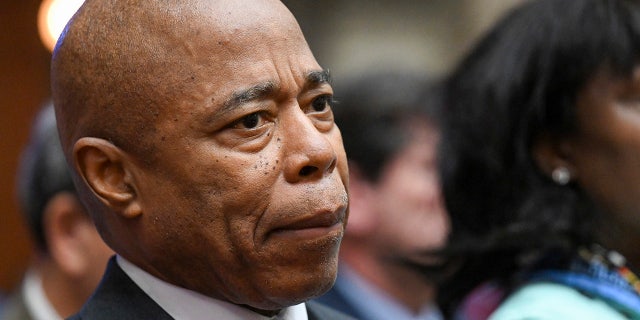 Adams said that his administration will be rolling out the "next phase of our operation" shortly.
"We need to call a state of emergency, and we need to properly fund this national crisis," he said.
His comments come after The Roosevelt Hotel, where many migrants are staying, has reached full capacity, according to FOX 5.
MORE NYC MIGRANTS IN CITY SHELTERS THAN HOMELESS FOR FIRST TIME EVER: 'TIPPING POINT'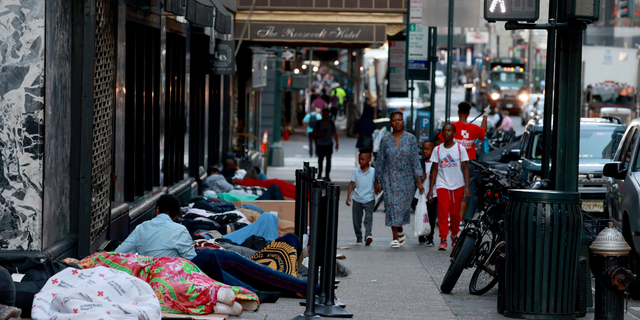 Migrants can be seen sleeping outside the hotel, wrapping around the building.
The mayor's office said that over 93,000 migrants have entered New York City since last spring.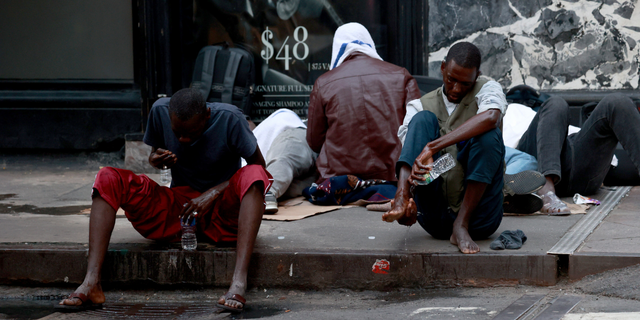 "As we've said for a while now, with more than 93,000 asylum seekers coming through our intake system since last spring, our teams run out of space every single day and we do our best to offer placements wherever we have space available. Children and families continue to be prioritized and are found a bed every night. While we at least offered all adults a temporary place to wait off the sidewalks last night, some may have chosen to sleep outside and, in all honesty, New Yorkers may continue to see that more and more as hundreds of asylum seekers continue to arrive each day," a spokesperson said.