Republicans and Democrats in the Artificial Intelligence Caucus are proposing the creation of a public research center that will give people and organizations access to the tools they need to create their own AI systems, even if they don't have access to billions of dollars in research funding.
Lawmakers proposed the "Creating Resources for Every American To Experiment with Artificial Intelligence Act," or the CREATE AI Act, a bill that would establish the National Artificial Intelligence Research Resource (NAIRR). In January, a federal task force called for the creation of this body and estimated it would need about $440 million per year to get off the ground.
The CREATE AI Act doesn't authorize that specific level of funding, but the bill signals that both parties are interested in establishing the NAIRR in order to ensure entities other than the billion- and trillion-dollar AI developers aren't the only ones developing this new technology.
FBI PAINTS GRIM PICTURE OF AI AS A TOOL FOR CRIMINALS: 'FORCE MULTIPLIER' FOR BAD ACTORS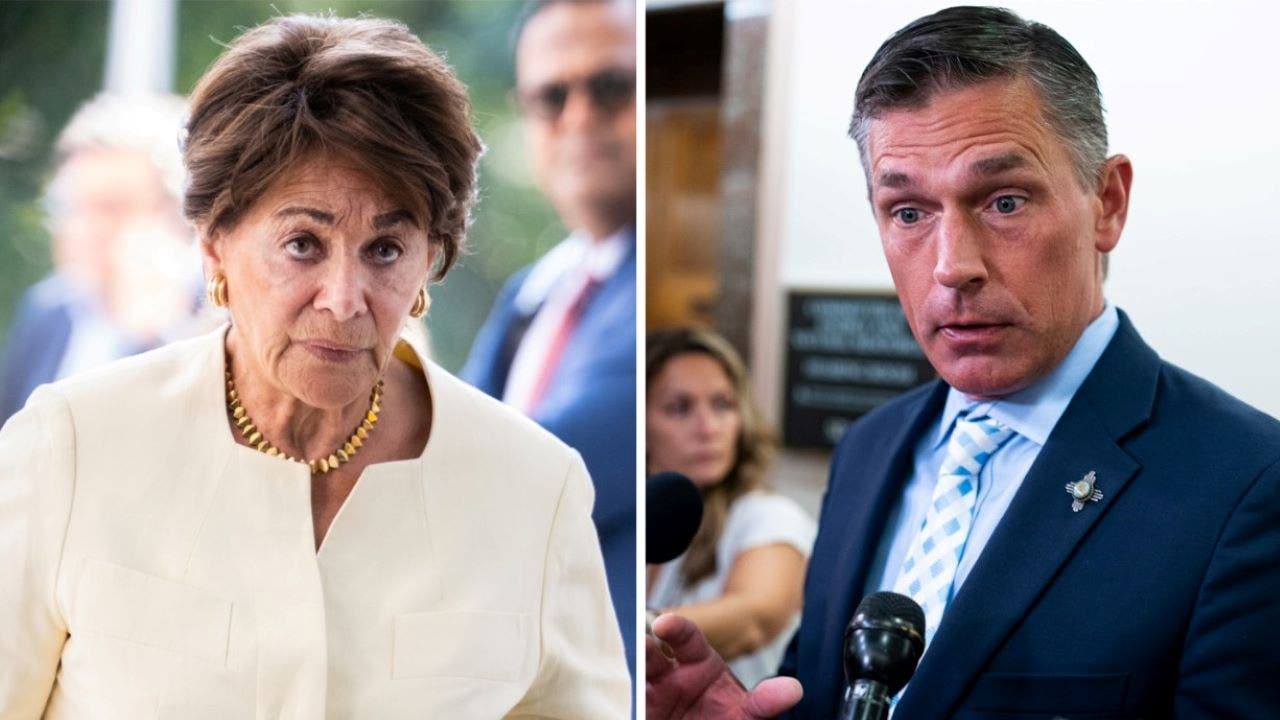 "AI offers incredible possibilities for our country, but access to the high-powered computational tools needed to conduct AI research is limited to only a few large technology companies," said Anna Eshoo, D-Calif., the lead sponsor of the bill in the House. "By establishing the National Artificial Intelligence Research Resource (NAIRR), my bipartisan CREATE AI Act provides researchers from universities, nonprofits, and government with the powerful tools necessary to develop cutting-edge AI systems that are safe, ethical, transparent, and inclusive."
Sen. Martin Heinrich, D-N.M., said a public research center would ensure that the "best and brightest minds in our country" have access to AI technology and information, which will help spur U.S. innovation and keep the technology moving in the direction of helping society.
"By truly democratizing and expanding access to AI systems, we can maintain our nation's competitive lead while ensuring these rapid advancements are a benefit to our society and country — not a threat," he said.
The bill, which is also supported by Republicans in the AI Caucus, is aimed at giving students, entrepreneurs and others access to data sets used to train AI and other tools needed to create the most trustworthy AI systems possible. The idea is that NAIRR could gain access to datasets and other tools that have been developed by big AI researchers, although the bill doesn't prescribe exactly how to acquire those datasets.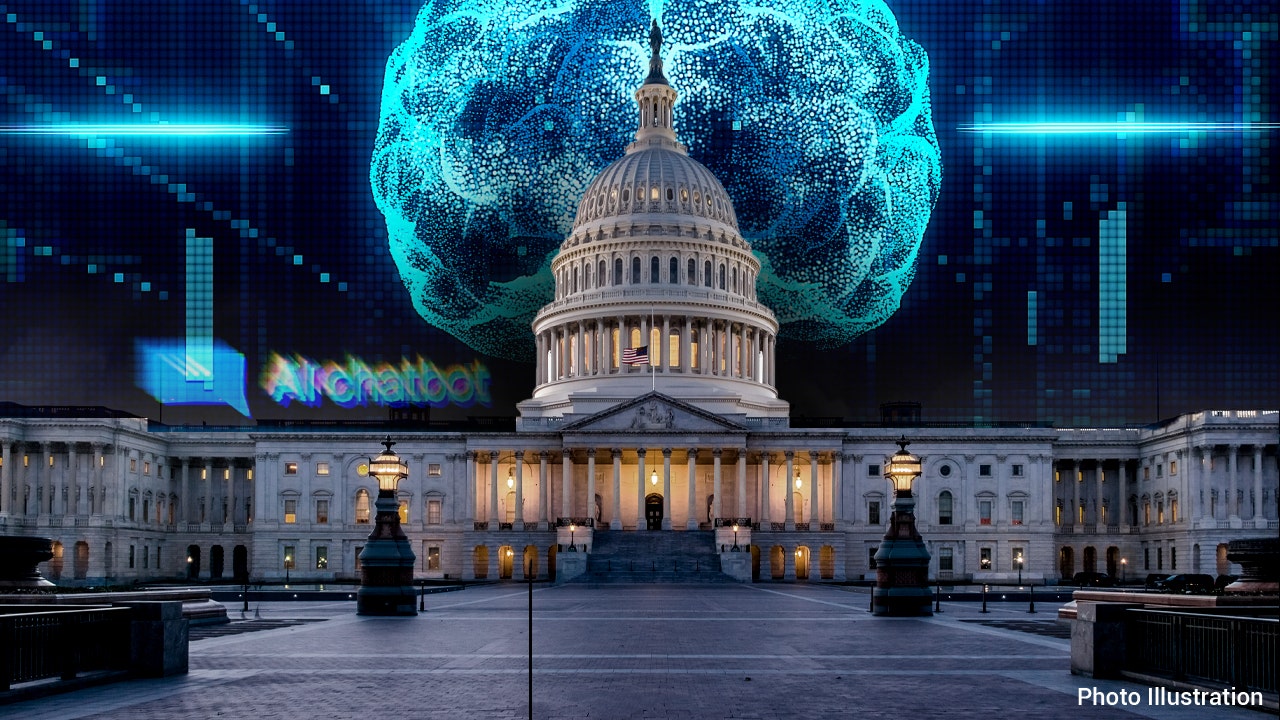 A congressional aide told Fox News Digital that there is a growing worry in Congress that the exorbitant costs of developing AI systems mean they are only being developed by large companies with access to billions of dollars. That puts pressure on AI systems to serve a profit motive, but a public center would help ensure that AI systems are developed in a way that serves civic goals.
The aide said a public research center is analogous to the Hubble telescope, which allowed researchers for years to request time to conduct research using that space-based astronomical tool.
Many lawmakers have also called for greater regulation of AI, but the CREATE AI Act doesn't set up NAIRR as a regulatory body.
"There is no regulatory component to the NAIRR as described in the legislative proposal," a spokesman for Heinrich told Fox News Digital. "The NAIRR will be a technical resource primarily supporting AI researchers."
PENTAGON'S AI PLAN MUST INCLUDE OFFENSE AND DEFENSE UNDER HOUSE-PASSED BILL: 'DOD HAS TO CATCH UP'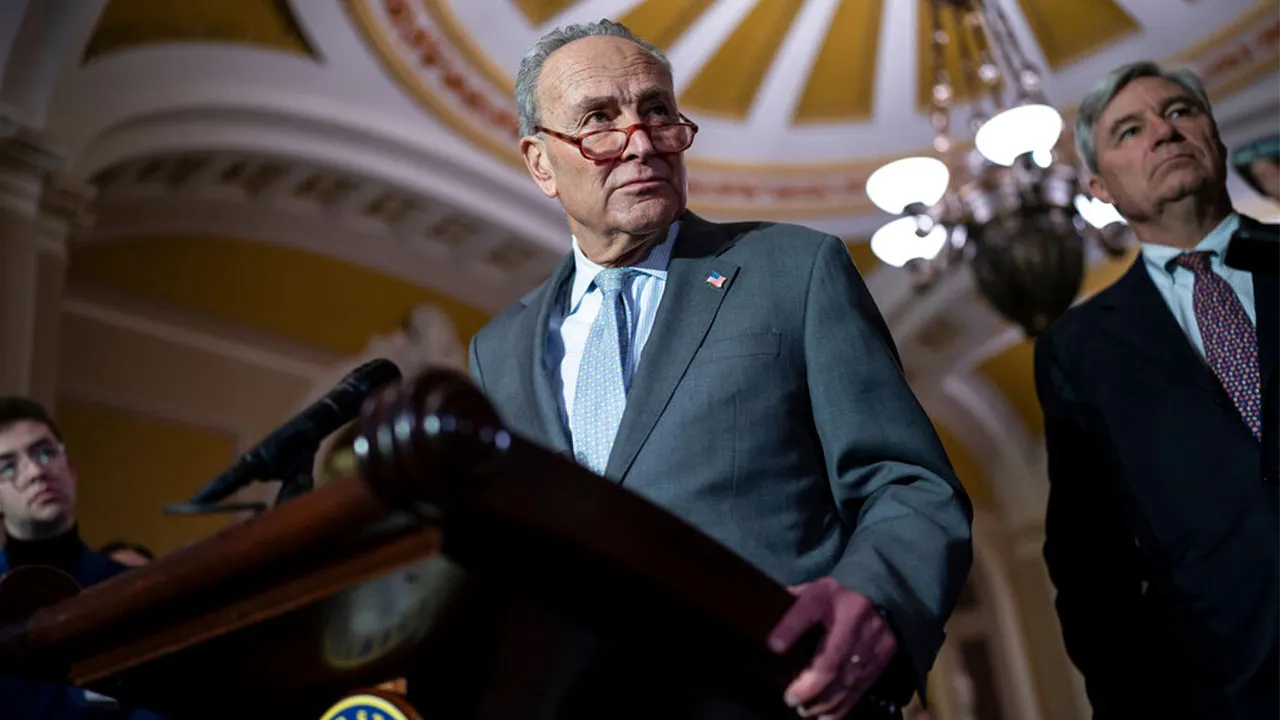 But the spokesman acknowledged that NAIRR could eventually support policymakers as they work to develop best practices for trustworthy AI.
Regarding cost, the Heinrich spokesman said the legislation shouldn't be read as an endorsement of the $440 million estimate put out by the task force that studied the idea. But the spokesman said the task force estimate provides a "useful sense of scale" on the level of spending that will be needed to get the program off the ground.
CLICK HERE TO GET THE FOX NEWS APP
Actual funding levels for the bill would likely be handled in the regular appropriations process. The bill has to first become law, and a congressional aide on the House side said they are in touch with the House Science, Space, and Technology Committee to move the bill ahead, but no plans were set to consider the bill before lawmakers left for the August break.