EXCLUSIVE: Former President Donald Trump, reacting to the latest charges against him from Special Counsel Jack Smith's investigation, slammed the Justice Department for "abuse," and said "this is what you get" for leading the polls for the White House in 2024.
Trump, who is atop the 2024 GOP presidential primary field, was charged Thursday with an additional count of willful retention of national defense information and two new obstruction counts as part of a new "superseding" indictment out of Smith's investigation into his alleged improper retention of classified records.
TRUMP CHARGED WITH ADDITIONAL COUNTS IN SPECIAL COUNSEL'S CLASSIFIED RECORDS PROBE
Trump was indicted in June on charges stemming from Smith's investigation into his alleged improper retention of classified records after his presidency. Trump pleaded not guilty to 37 counts, including willful retention of national defense information, conspiracy to obstruct justice and false statements.
"It's election interference at the highest level," Trump told Fox News Digital just after he learned of the latest indictment. "They're harassing my company, they're harassing my family and by far, least importantly of all, they're harassing me." 
Trump told Fox News Digital that "the charges are ridiculous, and they know it better than anyone."
TRUMP PLEADS NOT GUILTY TO 37 FEDERAL FELONY CHARGES IN CLASSIFIED RECORDS CASE
"This is prosecutorial misconduct used at a level never seen before," Trump said. "If I weren't leading Biden by a lot in numerous polls, and wasn't going to be the Republican nominee, it wouldn't be happening. It wouldn't be happening." 
He added: "But I am way up as a Republican and way up in the general election and this is what you get." 
Trump told Fox News Digital that "our country is suffering from DOJ abuse." 
"Hopefully the Republican Party will do something about it," he said. 
The Justice Department on Thursday announced that a "superseding indictment was returned by a grand jury in the Southern District of Florida that adds one defendant and four charges to the prior indictment filed against Donald J. Trump and Waltine Nauta."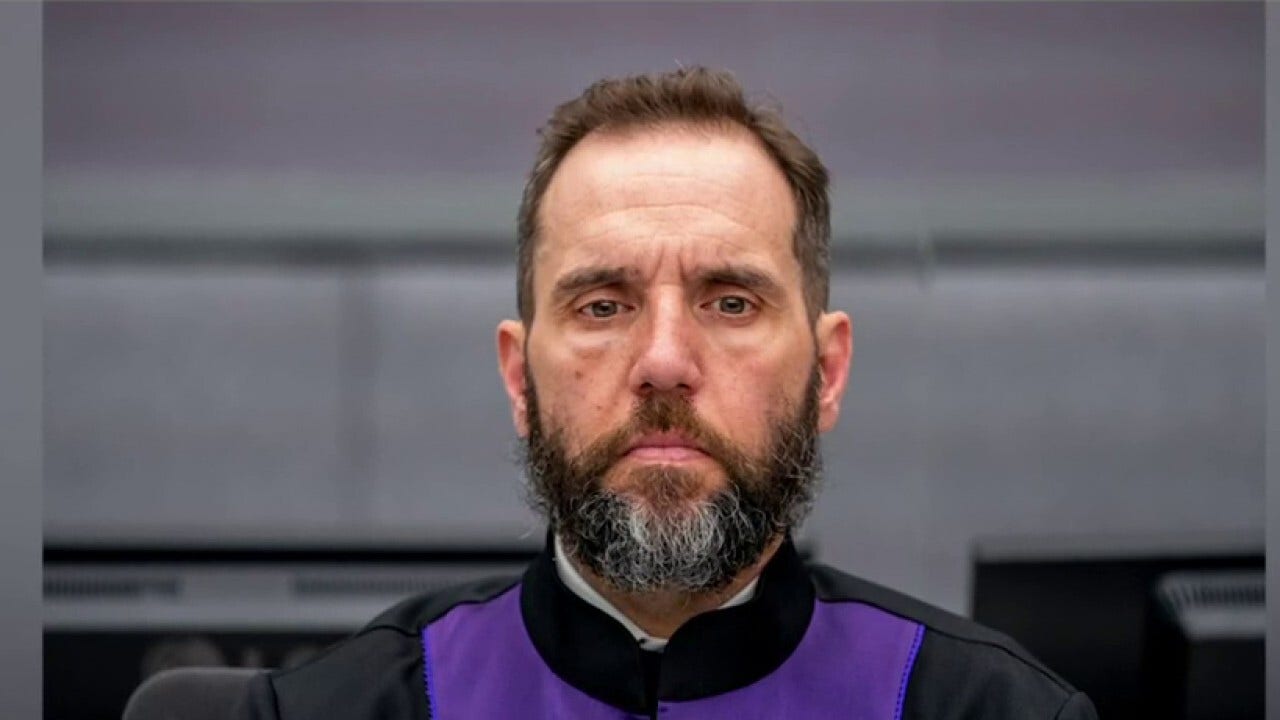 TRUMP INDICTMENT INCREASES PRESSURE ON BIDEN SPECIAL COUNSEL ROBERT HUR
"The superseding indictment adds a new Count charging Trump with one additional count of willful retention of National Defense Information," the DOJ said. "Carlos de Oliveira, 56, of Palm Beach Gardens, Florida, has been added to the obstruction conspiracy charged in the original indictment." 
"The superseding indictment also charges Trump, De Oliveira and Nauta with two new obstruction counts based on allegations that the defendants attempted to delete surveillance video footage at The Mar-a-Lago Club in summer 2022," the DOJ said. 
"Finally, the superseding indictment also charges De Oliveira with false statements and representations in a voluntary interview with the FBI on Jan. 13, 2023," the DOJ added. "De Oliveira has been summoned to appear at 10:30 a.m. on July 31, 2023, in Courtroom #5 at the James L. King Federal Courthouse in Miami."
Reacting to the additional charges, a Trump campaign spokesperson told Fox News Digital that "this is nothing more than a continued desperate and flailing attempt by the Biden Crime Family and their Department of Justice to harass President Trump and those around him." 
FLASHBACK: TRUMP SAYS MAR-A-LAGO HOME IN FLORIDA 'UNDER SIEGE' BY FBI AGENTS
"Deranged Jack Smith knows that they have no case and is casting about for any way to salvage their illegal witch hunt and to get someone other than Donald Trump to run against Crooked Joe Biden," the spokesperson added. 
Classified records were also discovered in President Biden's office at the Penn Biden Center last year. Those records were from his time as vice president during the Obama administration and from his tenure in the U.S. Senate.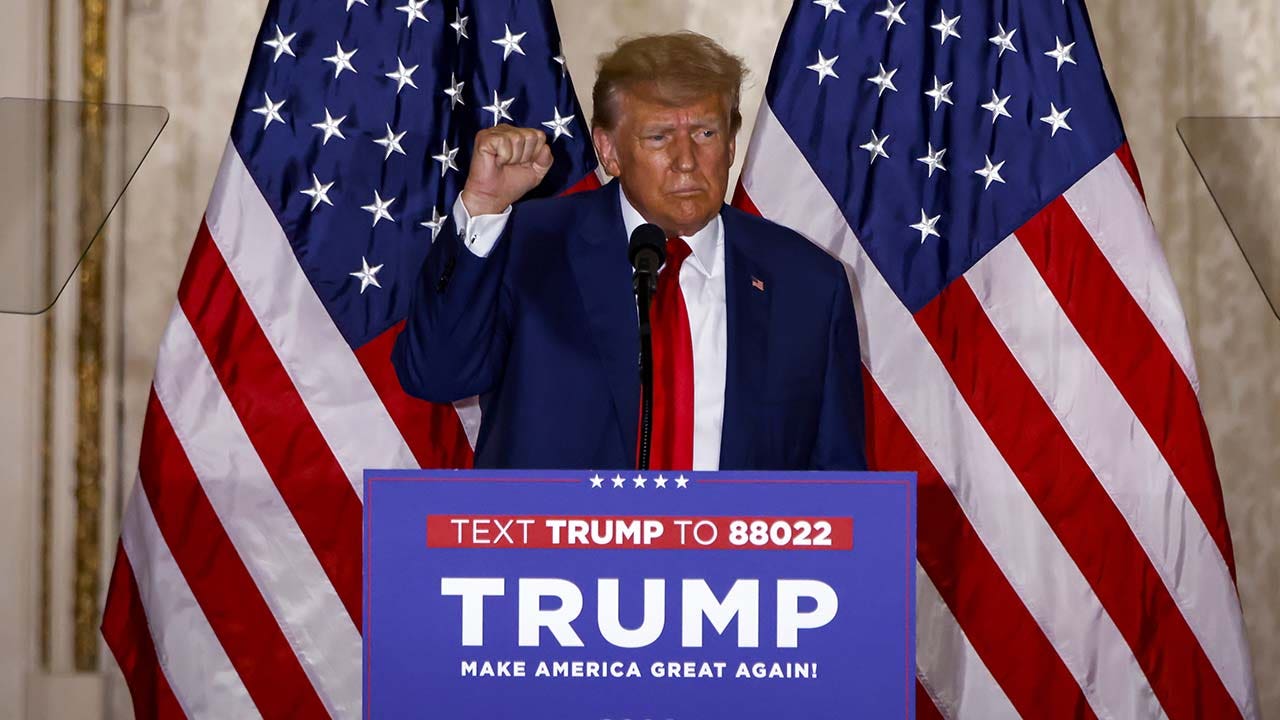 At the time, Garland initially chose U.S. Attorney John Lausch to conduct a review of classified records that were discovered at the Penn Biden Center. In December, more classified records were found at Biden's Wilmington, Delaware, home, but the discoveries were not made public until this year.
TRUMP TARGETED: A LOOK AT PROBES INVOLVING THE FORMER PRESIDENT; FROM STORMY DANIELS TO RUSSIA TO MAR-A-LAGO
Garland later appointed U.S. Attorney Robert Hur as special counsel to investigate Biden's improper retention of classified records. Hur took over the DOJ investigation from Lausch. 
The status of Hur's investigation into Biden is unclear. 
Classified records were also found at former Vice President Mike Pence's home in Indiana.
Fox News reported last month that the Justice Department had completed its investigation in the matter and that Pence will not be charged.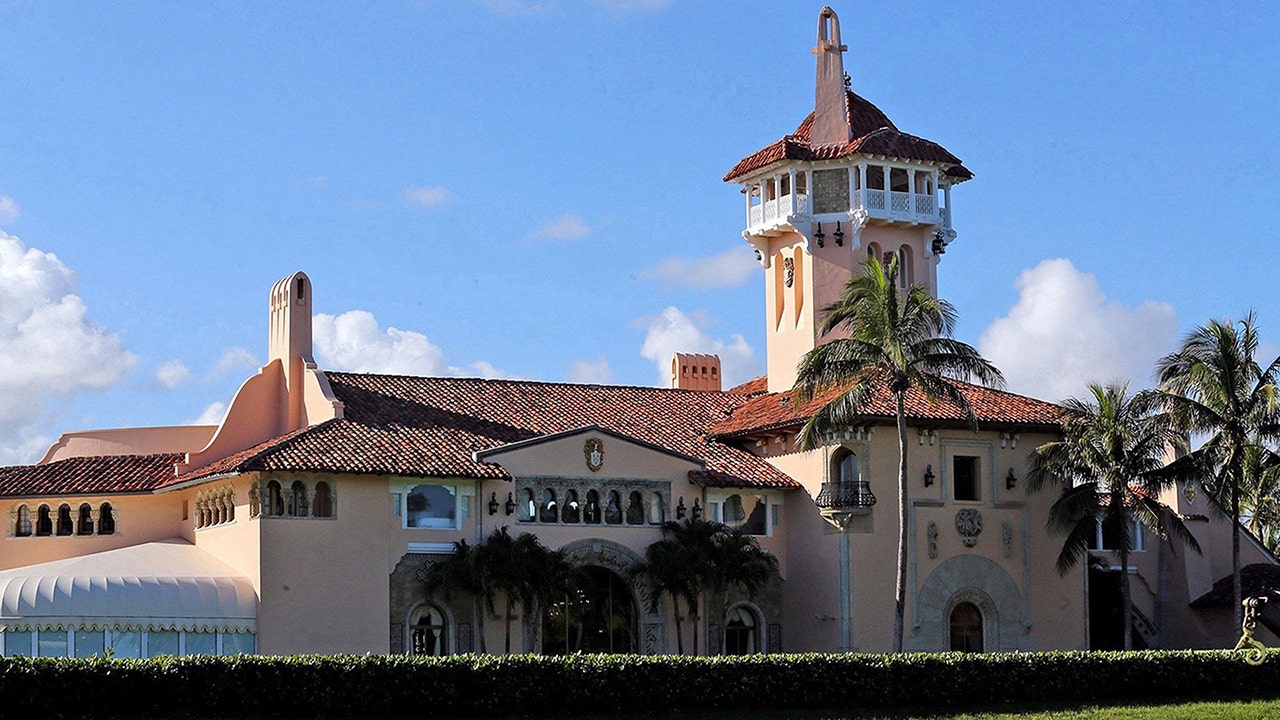 Meanwhile, Smith is also investigating whether Trump or other officials and entities interfered with the peaceful transfer of power following the 2020 presidential election, including the certification of the Electoral College vote on Jan. 6, 2021.
Trump's legal team met with Smith and his team at the special counsel offices on Thursday morning, in anticipation of a possible federal indictment out of that probe. 
TRUMP LAWYERS MET WITH SPECIAL COUNSEL AHEAD OF POSSIBLE INDICTMENT OUT OF JAN. 6 PROBE
Sources told Fox News that Trump's legal team was not given any specific timing about a possible indictment, but that they had heard nothing suggesting an indictment would not happen at some point.
After the meeting ended, the former president posted on his Truth Social account: 
"My attorneys had a productive meeting with the DOJ this morning, explaining in detail that I did nothing wrong, was advised by many lawyers, and that an Indictment of me would only further destroy our Country," Trump wrote. "No indication of notice was given during the meeting — Do not trust the Fake News on anything!" 
Trump announced last week that he had received a target letter from the Justice Department, which also asked that he report to the federal grand jury. Trump said he anticipated "an arrest and indictment."