Senate Judiciary Democrats have joined Republicans in unanimously approving a measure that formally condemns the sort of racist attacks against Supreme Court Justice Clarence Thomas used recently by progressive pundits and elected Democratic officials.
Last week during a committee meeting debating a Supreme Court ethics bill, Sen. John Kennedy, R-La., requested that an amendment be adopted that would condemn inflammatory remarks made by Democrat lawmakers and media personalities who have targeted the Black conservative jurist.
That amendment, eventually voted through by every Republican and Democrat on the committee, states that Congress "condemns all racial attacks and comments leveled against any current or former Supreme Court Justice, including Justice Thomas, including those likening him to an 'Uncle Tom' figure or any other repugnant stereotype…" 
The amendment details those comments recently made by Minnesota Democratic Attorney General Keith Ellison, who last week went on a racially charged rant comparing Thomas to a house slave character in Quentin Tarantino's 2012 film "Django Unchained."
THOMAS BLASTS JACKSON'S 'RACE-INFUSED WORLD VIEW' IN SUPREME COURT RULING OUTLAWING AFFIRMATIVE ACTION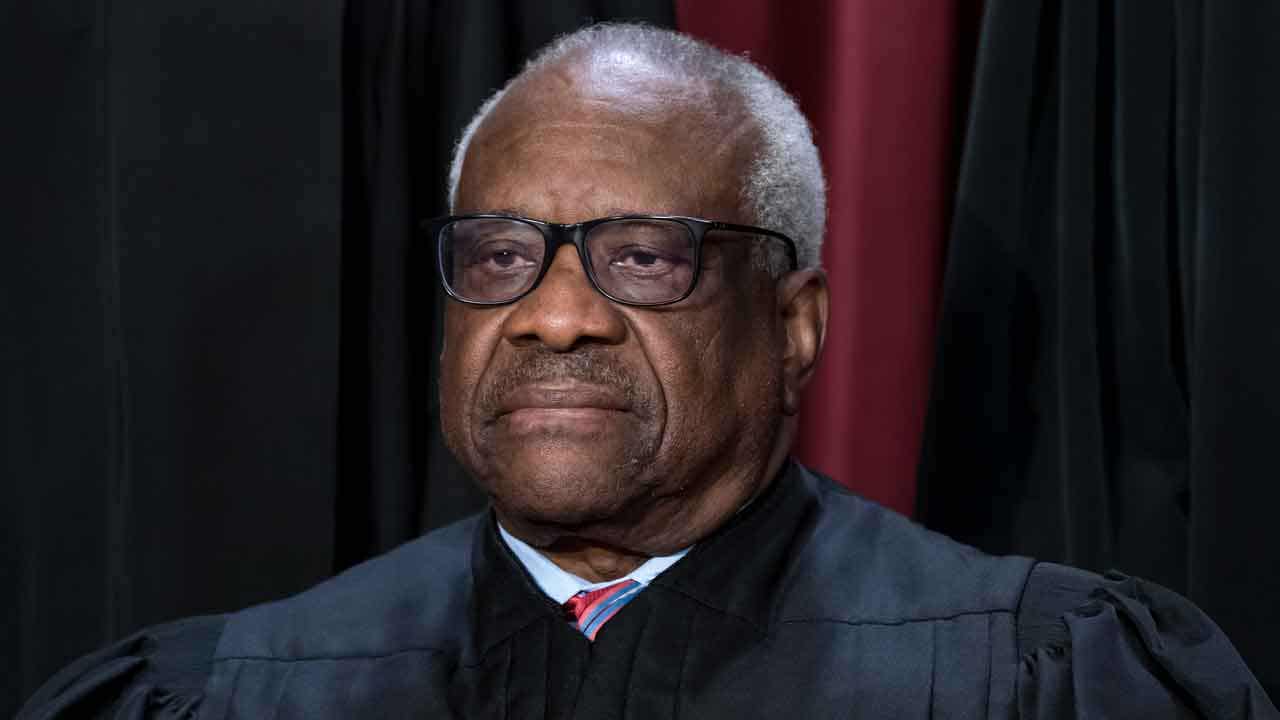 Also called out in the amendment is Georgia state Sen. Emanuel Jones, who used "racially charged language" to characterize Thomas, including calling him an ''Uncle Tom'' figure, in February. 
MSNBC host Joy Reid was also singled out for "cast[ing] aspersions on Justice Thomas in a racially offensive manner for several years, in light of her disagreement with his jurisprudence."
"Racially charged insults and defamatory comments have surged in the wake of recent Supreme Court decisions, in an attempt to humiliate, punish, and demean Justice Thomas," the amendment recognizes. 
The amendment "condemns racial attacks on any government official or person merely for expressing a view that some deem 'conservative,' recognizes the importance of judging a person on the basis of the merits of his ideas and the content of his character, rather than on the basis of offensive and derogatory racial stereotypes."
It also "recognizes that Justice Thomas' jurisprudence does not excuse racial aggression against him."
'DANGEROUS' DEMOCRAT JUDICIAL ETHICS BILL WOULD ALLOW ANY 'JACKALOON' TO DEMAND A RECUSAL, SEN. KENNEDY SAYS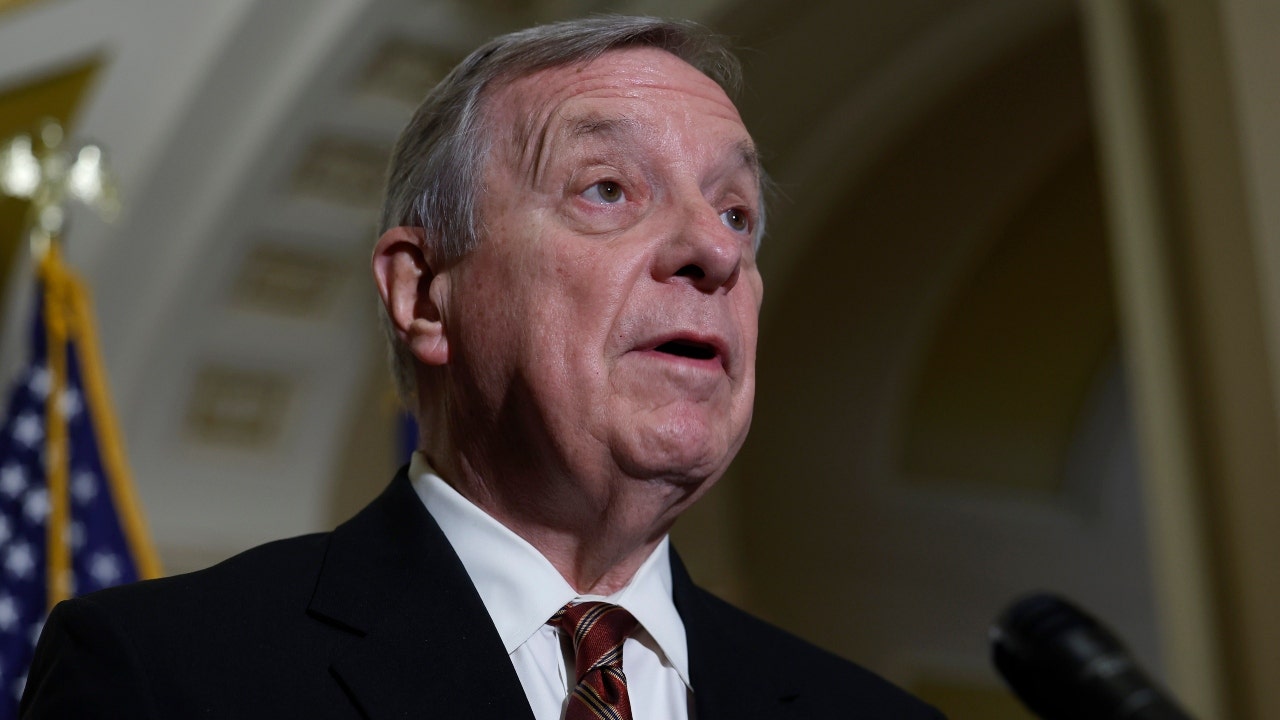 The amendment was agreed to only after Kennedy and Sen. Sheldon Whitehouse, D-R.I., sparred over it. 
Whitehouse initially encouraged his Democratic colleagues to vote the amendment down because it included a provision that called on the Biden administration to enforce a federal code to "to protect Supreme Court justices, including Justice Thomas, in light of flagrant violations of the law designed to intimidate justices."
"We've had a lot of time in this committee trying to make sure that the White House and the political side of the executive branch is kept out of internal Department of Justice law enforcement decisions," he said, asking his colleagues to vote the amendment down. 
"I don't care how many lawyers can dance on the head of a pen," Kennedy fired back. "Don't try to pretend that this is a, some sort of a technical mistake in this amendment. It's not complicated… It says all this stuff about Clarence Thomas, calling him a house slave and other racist, disgusting statements we condemn. Now you either condemn it, or you don't. And that's all this amendment does." 
"It's un-American. It's unconscionable, and I can't believe we wouldn't condemn it," Kennedy charged.
SUPREME COURT DEFENDS JUSTICE SOTOMAYOR AGAINST REPORT CLAIMING STAFFERS 'PRODDED' COLLEGES TO BUY HER BOOKS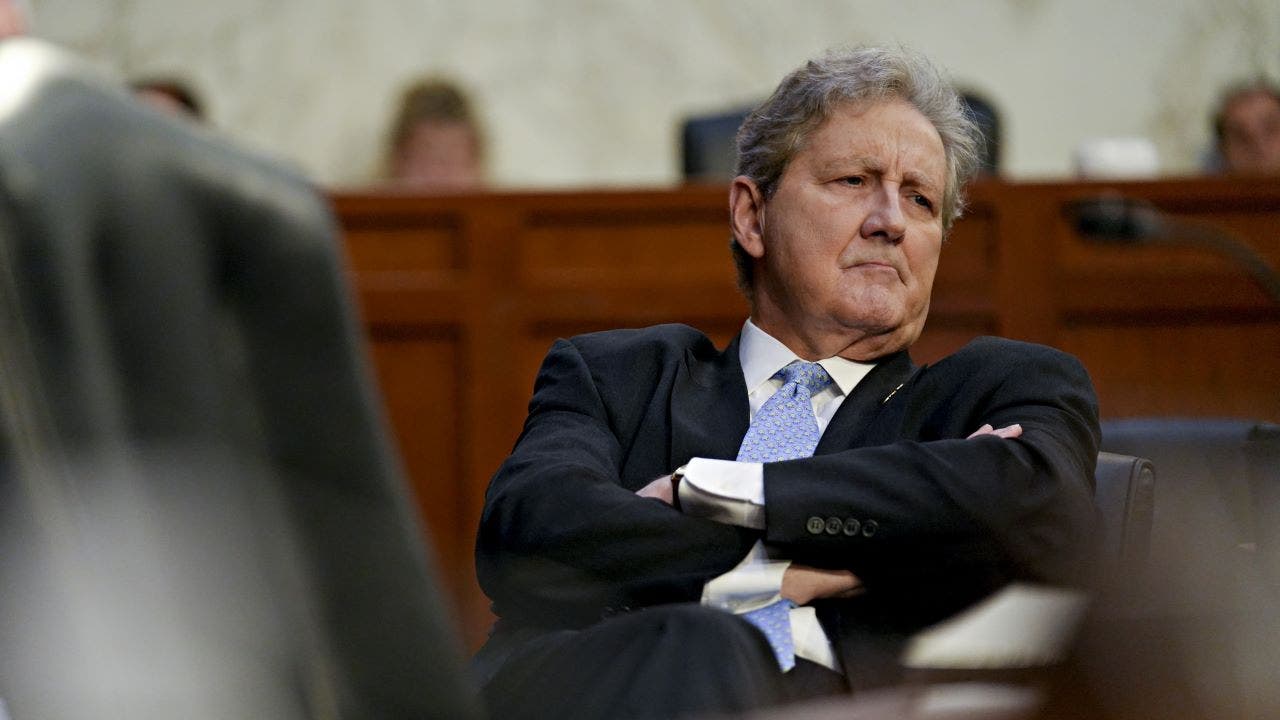 Sen. Ted Cruz, R-Texas, and Judiciary Chairman Sen. Dick Durbin, D-Ill, eventually negotiated the amendment to include language that references all past and future justices, and eliminated the controversial provision calling the Biden administration into action to enforce the "picketing" law that protects justices.
The bill to which the amendment is attached, the Supreme Court Ethics, Recusal, and Transparency (SCERT) Act, cleared the committee last week in a party-line vote. It's not yet clear if or when Majority Leader Chuck Schumer, D-N.Y., will bring the legislation to a full vote.
CLICK HERE TO GET THE FOX NEWS APP
The ethics measure would, among other things, impose a code of conduct for justices on the court. Republicans argued that there are pre-existing ethics rules in places for the justices, governed by a separate body, which just recently updated its rules for disclosures. 
Kennedy said the bill is "as dead as a fried chicken," indicating that he did not believe the measure would earn the 60 votes needed to advance on the Senate floor.