IRS whistleblowers are expected to testify at the House Oversight Committee Wednesday that they witnessed an "undeniable pattern of preferential treatment" for the Bidens, and "obstruction of the normal investigative process" throughout the years-long federal investigation into Hunter Biden.
IRS whistleblower Gary Shapley, who served as the supervisor on the investigation at the IRS, and a second anonymous whistleblower bringing similar accusations, will offer testimony to the House Oversight Committee starting at 1 p.m.
The anonymous whistleblower, who previously testified before the House Ways & Means Committee last month, is expected to reveal his identity as a 13 year-special agent within the IRS' Criminal Investigation Division and as a "gay Democrat married to a man," according to his prepared testimony obtained by Fox News Digital.
The whistleblowers have alleged officials at the Justice Department, FBI and IRS interfered in the investigation into Hunter Biden and said decisions in the case seemed to be "influenced by politics."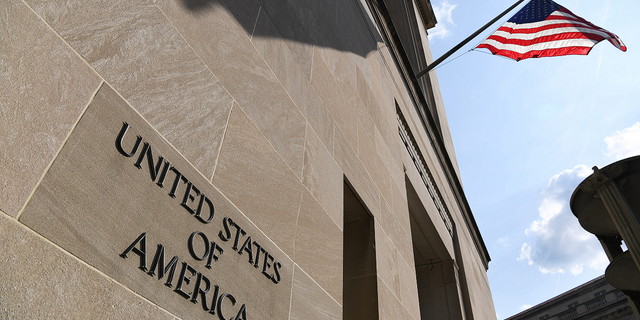 They also alleged federal prosecutors blocked lines of questioning related to President Biden and said the U.S. attorney in charge of the probe, David Weiss, did not have full authority to bring charges.
The anonymous whistleblower, according to his prepared testimony, will say that Hunter Biden "should have been charged with a tax felony, and not only the tax misdemeanor charge," and that communications and text messages reviewed by investigators "may be a contradiction to what President Biden was saying about not being involved in Hunter's oversea business dealings."
That whistleblower is also expected to testify on several instances in which prosecutors "did not follow the ordinary process, slow-walked the investigation, and put in place unnecessary approvals and roadblocks from effectively and efficiently investigating the case," including prosecutors blocking questioning and interviewing of Hunter Biden's adult children.
The whistleblower is also expected to ask Congress and the Biden Administration to "consider a special counsel" for the Hunter Biden investigation and "all the related cases and spin-off investigations that have come forward from this investigation."
"Related cases that I believe are subject to the same problems and difficulties we had," the whistleblower is expected to say, and expected to add that Congress should consider "establishing an official channel for Federal investigators to pull the emergency cord and raise the issue of the appointment of a special counsel for consideration by your senior officials."
It is unclear, at this point, to which "related cases and spin-off investigations" the whistleblower is referring. 
FORMER FBI AGENT CONFIRMS KEY DETAILS OF HUNTER BIDEN WHISTLEBLOWER'S TESTIMONY, GOP SAYS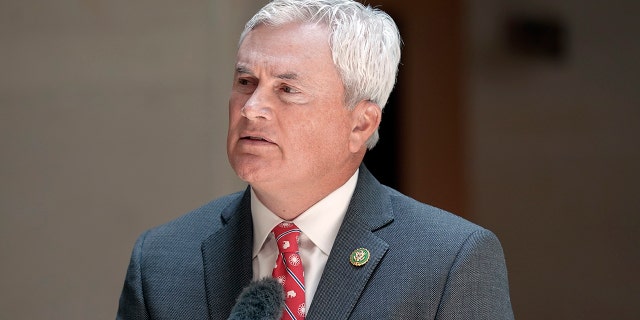 Meanwhile, Shapley, who has participated in multiple media interviews since the House Ways & Means Committee released his transcribed interview last month, is expected to testify that prosecutors "had decided to conceal some evidence from the investigators" that they found on Hunter Biden's laptop.
Shapley is also expected to say that the Delaware's U.S. Attorney's Office "slow-walked steps like conducting interviews, serving document requests, and pursuing physical search warrants in California, Virginia and Delaware" until after the 2020 presidential election. 
"The warrants were ready as early as April 2020, but the Delaware USAO pushed them off until after the November 2020 election and then never pursued them," Shapley will say. 
"After an electronic search warrant on Hunter Biden's Apple iCloud account led us to WhatsApp messages with several CEFC China Energy executives where he claimed to be sitting and discussing business with his father Joe Biden, we sought permission to follow up on the information in the messages," Shapley will say. "Prosecutors would not allow it."
Shapley will again testify that a search warrant for the guest house at the Bidens' Delaware residence was being planned, but, despite agreeing there was "probable cause," Assistant U.S. Attorney Lesley Wolf "cited the 'optics' of executing a search warrant at President Biden's residence as the deciding factor for not allowing it to be completed." 
"This was the decision even though she admitted there would be evidence at that location that would further the investigation," Shapley will say. "AUSA Wolf also told investigators they should not ask about President Biden during witness interviews even when the business communications of his son clearly referenced him." 
"What I witnessed reflects poorly not he DOJ and raises serious questions about their objectivity and ethics," Shapley will say.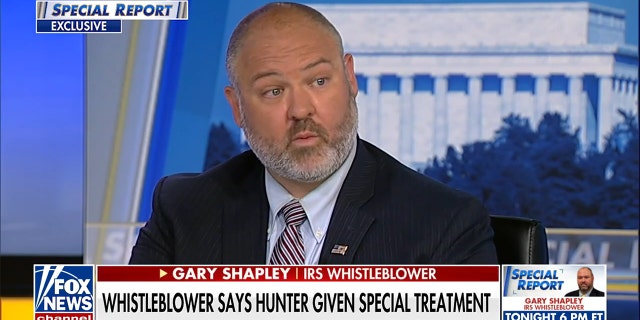 Shapley is expected to say that his "red line" in coming forward was when U.S. attorney for Delaware David Weiss said he was "not the deciding person on whether charges are filed." 
"I had seen an undeniable pattern of preferential treatment and obstruction of the normal investigative process," Shapley will say, and add that Weiss allowed the statute of limitations to expire for tax charges against Hunter Biden from 2014 and 2015 in D.C.
Their testimony comes as the committee, led by Chairman James Comer, R-Ky., investigates the Biden family's business dealings.
"Since assuming our Republican majority in January, the House Oversight and Accountability Committee has made historically fast progress in our investigation into the Biden family's influence peddling schemes," Comer is expected to say in his opening statement, obtained by Fox News Digital. 
Comer is expected to lay out the committee's findings "in just six months," including "astonishing" financial records.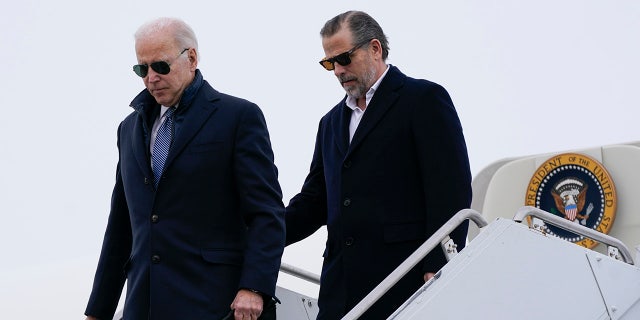 "What were the Bidens' selling? Nothing but influence and access to the Biden network," Comer will say. "This is an influence peddling scheme to enrich the Bidens." 
Comer will go on to stress the importance of "whether Joe Biden is compromised by these schemes and if our national security is threatened." 
Comer is expected to tout the "brave and credible" whistleblowers and acknowledge that they have "risked their careers to come forward and provide important testimony." 
"Their testimony about the DOJ, FBI, and IRS's investigation of Hunter Biden confirms the committee's findings," Comer will say. "That there is nothing normal about the Biden family's business activity." 
HUNTER BIDEN INVESTIGATORS LIMITED QUESTIONS ABOUT 'DAD,' 'BIG GUY' DESPITE FBI, IRS OBJECTIONS: WHISTLEBLOWER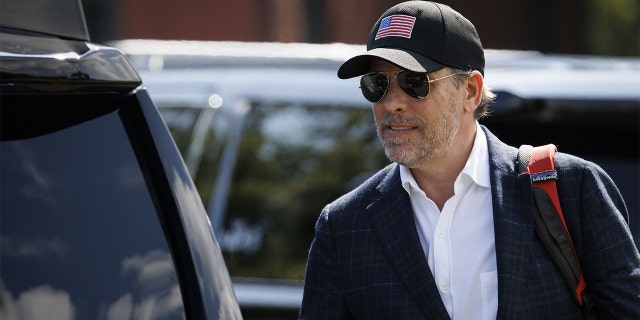 The hearing comes after a former FBI supervisory special agent assigned to the FBI's Wilmington office and the investigation into Hunter Biden "confirmed key portions" from the whistleblowers' allegations in testimony before the House Oversight Committee Monday.
HOUSE GOP DEMAND TRANSCRIBED INTERVIEWS FROM HUNTER BIDEN PROSECUTOR, DOJ, IRS, SECRET SERVICE OFFICIALS
Comer said that agent testified that "the night before the interview of Hunter Biden, both Secret Service headquarters and the Biden transition team were tipped off about the planned interview."
"On the day of the Hunter Biden interview, federal agents were told to stand by and could not approach Hunter Biden — they had to wait for his call," Comer said. "As a result of the change in plans, IRS and FBI criminal investigators never got to interview Hunter Biden as part of the investigation."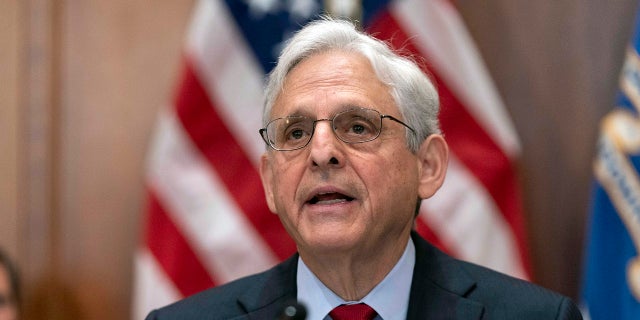 Comer added that the DOJ's "efforts to cover up for the Bidens" showed there was "a two-tiered system of justice," and vowed the committee would "continue to seek the answers, transparency and accountability that the American people demand and deserve."
But the top Democrat on the committee, Rep. Jamie Raskin, D-Md., is expected to say that the IRS whistleblowers' "disagreements and frustrations" "began in 2020 when President Trump's own appointees ran both the IRS and the Department of Justice."
"But make no mistake, the only political interference at play in this case is taking place right now with Donald Trump and our GOP colleagues who continue their full-scale assault on the rule of law and our independent justice system," Raskin is expected to say, according to an excerpt of his prepared testimony obtained by Fox News Digital.
The highly-anticipated hearing also comes amid a joint-congressional investigation by the Oversight Committee, Judiciary Committee and House Ways and Means Committee into the federal probe into Hunter Biden and whether prosecutorial decisions were influenced by politics.
US ATTORNEY LEADING HUNTER BIDEN PROBE BREAKS SILENCE ON CLAIMS INVESTIGATION WAS 'INFLUENCED BY POLITICS'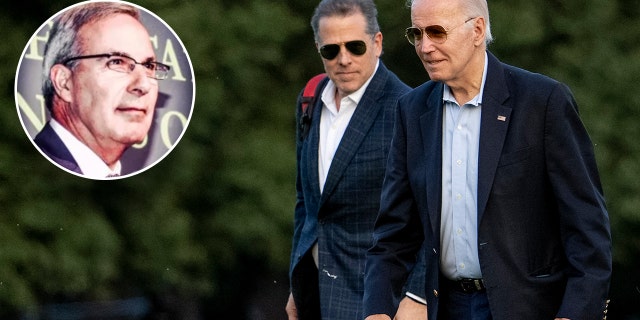 The Justice Department announced last month that Hunter Biden had entered a plea agreement that would likely keep him out of prison. As part of the deal, the president's son will plead guilty to two misdemeanor counts of willful failure to pay federal income taxes and to one charge of possession of a firearm by a person who is an unlawful user of or addicted to a controlled substance.
CLICK HERE TO GET THE FOX NEWS APP
Hunter Biden is scheduled to make his first court appearance July 26.
The Justice Department has denied the investigation was influenced in any way. U.S. Attorney David Weiss of Delaware, who is in charge of the probe, has said the investigation is "ongoing."