FIRST ON FOX: A joint fundraising committee authorized by the Biden campaign has received a massive six-figure donation from a tech billionaire recently discovered to have traveled to convicted pedophile Jeffrey Epstein's private island in 2014.
LinkedIn co-founder Reid Hoffman donated $699,600.00 on April 26 to the Biden Victory Fund, the campaign's joint fundraising vehicle, according to Federal Election Commission (FEC) records.
The donation came exactly one week before the Wall Street Journal reported that Hoffman visited Epstein's private Caribbean island, called Little St. James, part of the U.S. Virgin Islands, on at least one occasion in 2014.
Hoffman and Epstein were planning to return to the island in November 2014, and then travel to Boston, the report said. It's unclear what the intent was for those planned trips, but the report also revealed Hoffman was planning to stay at Epstein's luxury Manhattan townhouse in December 2014 after a late arrival in New York City.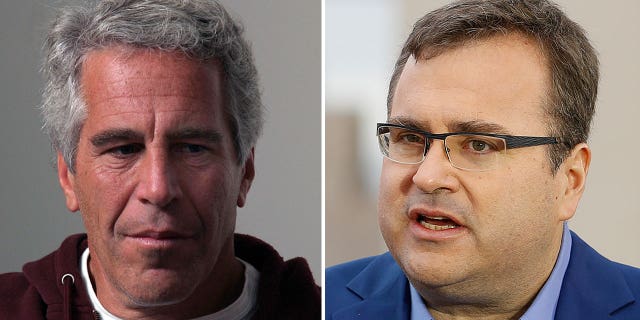 BIDEN ATTENDS SILICON VALLEY FUNDRAISER HOSTED BY BILLIONAIRE WHO TRAVELED TO JEFFREY EPSTEIN'S ISLAND
Hoffman made headlines last month after Biden attended a fundraiser he hosted on behalf of the super PAC at the private residence of Shannon Hunt-Scott and Kevin Scott in Los Gatos, California.
Hoffman told The Journal in May it "gnaws at" him that his association with Epstein "helped his reputation, and thus delayed justice for his survivors." 
"My last interaction with Epstein was in 2015. Still, by agreeing to participate in any fundraising activity where Epstein was present, I helped to repair his reputation and perpetuate injustice," Hoffman said in 2019. "For this, I am deeply regretful."
The 2015 interaction was when he invited Epstein to a Silicon Valley dinner with tech industry leaders.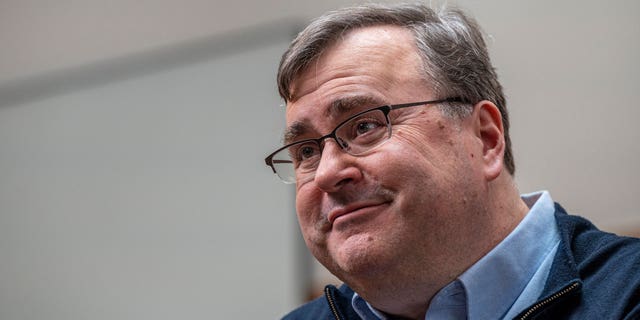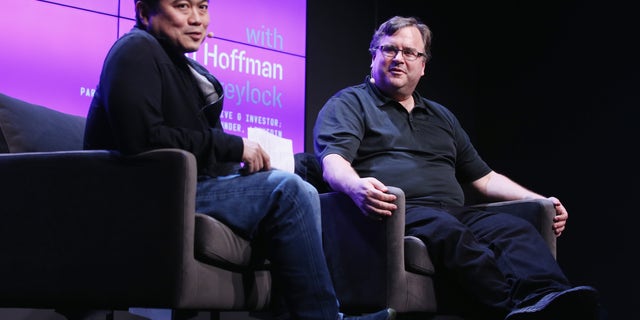 BILLIONAIRE DEM MEGA-DONOR BANKROLLING TRUMP ACCUSER'S RAPE LAWSUIT VISITED EPSTEIN'S PRIVATE ISLAND
In September that same year, Hoffman attended a state dinner hosted by then-Vice President Biden at the White House in honor of Chinese President Xi Jinping.
Fox News Digital has previously reported that Hoffman's money also goes into nontraditional groups that aren't mandated to report their funding and often operate in the shadows. He was forced to issue an apology in 2018 for funding a group that falsely tried to give an impression that the Russian government was supporting Alabama Republican Roy Moore in a 2017 special Senate election.
Biden has benefited from Hoffman's lavish spending on campaign contributions, donating $1.5 million to a super PAC that supported Biden's candidacy in the 2020 election as well as the maximum individual dollar amount allowed to Biden's campaign, according to FEC records.
CLICK HERE TO GET THE FOX NEWS APP
Such spending can come with certain perks – such as access. According to White House visitor logs, Hoffman visited the White House five times last year. One of the visits appears to have been for the state dinner with French President Emmanuel Macron. The other four trips were for meetings with Madeline Strasser, who at the time advised then-White House chief of staff Ron Klain; Kimberly Lang, who at the time was the executive assistant to Biden's national security adviser; and Jordan Finkelstein, a special assistant to Biden and chief of staff to the president's senior adviser.
The Biden campaign did not respond to Fox News' request for comment.
Fox News' Brandon Gillespie Aaron Kliegman contributed to this report.