Rep. Sheila Jackson Lee, D-Texas, said Tuesday that she is the "clear recipient" of affirmative action as she took aim at the Supreme Court from the House floor over its "wrongheaded" ruling to reject the use of race as a factor in college admissions.
Working alongside her colleagues in the Congressional Black Caucus, Lee said she will "proceed to analyze the very wrongheaded decision that was made by the United States Supreme Court on the question of affirmative action."
"I rise today as a clear recipient of affirmative action, particularly in higher education," she added. "I may have been admitted on affirmative action, both in terms of being a woman and a woman of color, but I can declare that I did not graduate on affirmative action. This is my personal story."
AOC RIDICULED FOR VIRAL TAKE ON LEGACY ADMISSIONS FOLLOWING SUPREME COURT'S AFFIRMATIVE ACTION RULING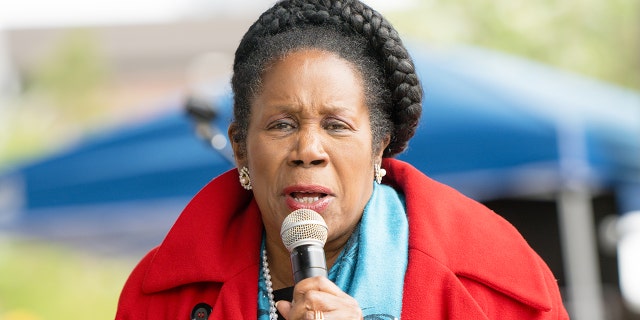 Lee's comments came two weeks after the high court ruled that the use of race as a factor in college admissions is a violation of the 14th Amendment's equal protection clause.
In a 6-3 decision, Chief Justice John Roberts wrote in the majority opinion that, "A benefit to a student who overcame racial discrim­ination, for example, must be tied to that student's courage and determination."
"Or a benefit to a student whose herit­age or culture motivated him or her to assume a leadership role or attain a particular goal must be tied to that student's unique ability to contribute to the university. In other words, the student must be treated based on his or her ex­periences as an individual—not on the basis of race," the opinion reads.
'SIT DOWN': WARREN MOCKED FOR PAST CLAIMS OF NATIVE AMERICAN HERITAGE AFTER BASHING AFFIRMATIVE ACTION RULING
"Many universities have for too long done just the oppo­site. And in doing so, they have concluded, wrongly, that the touchstone of an individual's identity is not challenges bested, skills built, or lessons learned but the color of their skin. Our constitutional history does not tolerate that choice," the opinion states.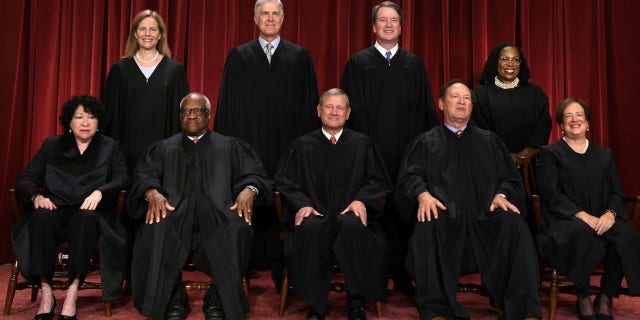 Justice Roberts was joined by Justices Clarence Thomas, Samuel Alito, Neil Gorsuch, Brett Kavanaugh and Amy Coney Barrett.
CLICK HERE TO GET THE FOX NEWS APP
Justice Sonia Sotomayor wrote the main dissent, joined by Justices Elena Kagan and in part by Justice Ketanji Brown Jackson, who recused herself from the Harvard case due to her previous role on Harvard's Board of Overseers.
Fox News' Anders Hagstrom, Brianna Herlihy, and Bill Mears contributed to this report.