Gov. Ron DeSantis, R-Fla., slammed President Biden's reported meltdowns on staffers, comparing his wrath to how Americans feel about the current state of the economy under his leadership.
An Axios report Monday revealed the president has a hidden temper that arises when alone with staffers, with officials telling the outlet that Biden frequently shouts and that "no one is safe" from his fury.
"The president's admonitions include: 'God dammit, how the f— don't you know this?!,' 'Don't f—ing bulls— me!' and 'Get the f— out of here!'" DeSantis cited the Axios report on Twitter Monday.
"This is how most Americans feel when the president tells them Bidenomics is working," the GOP presidential candidate said, blasting Biden's handling of the economy.
BIDEN REPORTEDLY FUMES AND SPEWS CURSES AT STAFF IN PRIVATE: 'NO ONE IS SAFE'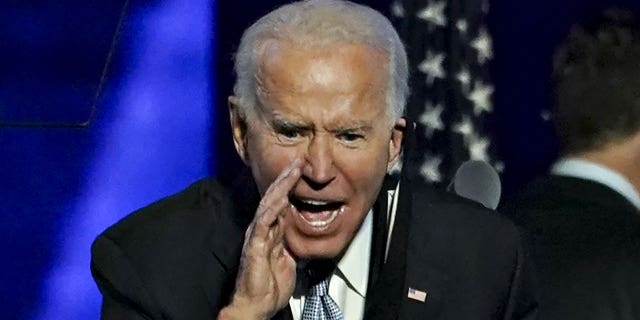 The president recently set off on a tour to tout "Bidenomics," a term created to seemingly show off the president's handling of the economy as he seeks re-election, but record inflation and soaring prices nationwide have caused backlash toward the campaign.
White House communication director Ben LaBolt said the tour aimed to highlight "how the president's economic plan is investing in America and increasing competition to lower costs for hardworking families," after a Fox News poll in June revealed 60% of Americans disapprove of the president's handling of the economy.
BIDENOMICS IS A DISASTER, BUT PRESIDENT IS STILL TRYING TO RUN ON IT
DeSantis, a top contender for the 2024 Republican nomination, presented a different definition for the Democrat's economic term and assured that he is going to "clean house" if elected next cycle.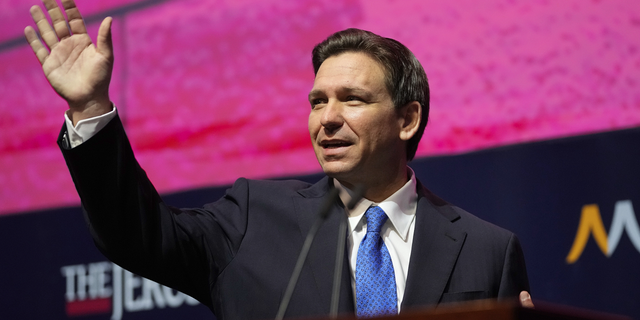 "[Bidenomics] means you pay more for everything, your standard of living declines, you have less freedom, but the government has much more power, and they want to wield that power over the economy to advance a very liberal political agenda," DeSantis told "Sunday Morning Futures" host Maria Bartiromo. 
"We need a president to come in and really, really clean house, and I will do that on day one," he said.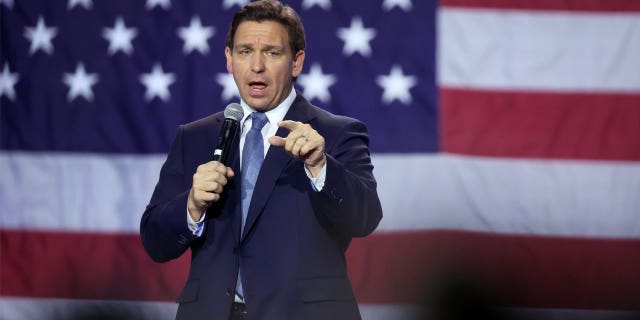 EJ Antoni, a research fellow for the Heritage Foundation's Grover M. Hermann Center for the Federal Budget, echoed DeSantis' take on Biden's economy.
CLICK HERE TO GET THE FOX NEWS APP
"Bidenomics has been defined by 40-year-high inflation, record drops in labor productivity, anemic economic growth, growing credit card debt, rising interest rates, insipid labor force participation, onerous regulation, falling real incomes, and runaway government spending, borrowing, and printing of money," Antoni told Fox News Digital. "Distilled down to a single word, Bidenomics means 'failure.'"
The White House did not immediately respond to Fox News Digital's request for comment.
Fox News' Anders Hagstrom, Patrick Hauf, and Taylor Penley contributed to this report.