The federal prosecutor in Delaware handling the years-long investigation into Hunter Biden told Sen. Lindsey Graham, R-S.C., Monday that he has not requested special counsel status. 
U.S. Attorney for the District of Delaware David Weiss, in a letter to Graham, made the same assertion U.S. Attorney General Merrick Garland has made. Weiss noted that he was told he could file charges against Biden in another district outside Delaware if he wanted. 
That claim backs up what Garland has said a handful of times on camera. The letter from Weiss is the third time he has publicly contradicted IRS Whistleblower Gary Shapley.
"To clarify an apparent misperception and to avoid future confusion, I wish to make one point clear: in this case, I have not requested Special Counsel designation pursuant to 28 CFR § 600 ef seq. Rather, I had discussions with Departmental officials regarding potential appointment under 28 U.S.C. § 515, which would have allowed me to file charges in a district outside my own without the partnership of the local U.S. Attorney. I was assured that I would be granted this authority if it proved necessary," the letter obtained by Fox News reads. 
IRS WHISTLEBLOWER DEFENDS CLAIMS HUNTER BIDEN GOT SPECIAL TREATMENT FROM THE JUSTICE DEPARTMENT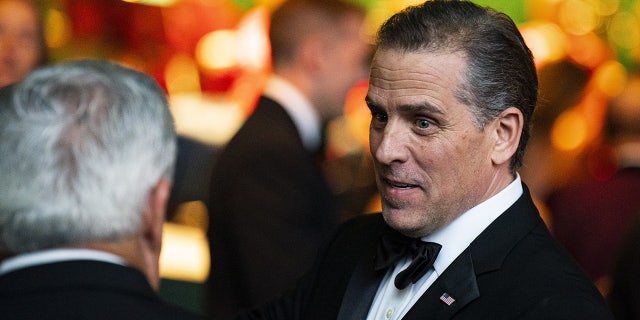 "And this assurance came months before the October 7, 2022, meeting referenced throughout the whistleblowers' allegations. In this case, I've followed the process outlined in my June 30 letter and have never been denied the authority to bring charges in any jurisdiction," Weiss told Graham. "Your questions about allegations contained i n an FBI FD-1023 Form relate to an ongoing investigation. As such, I cannot comment on them at this time." 
GARLAND DENIES INTERFERING WITH HUNTER BIDEN PROBE IN FIRST COMMENTS SINCE WHISTLEBLOWER CLAIMS RELEASED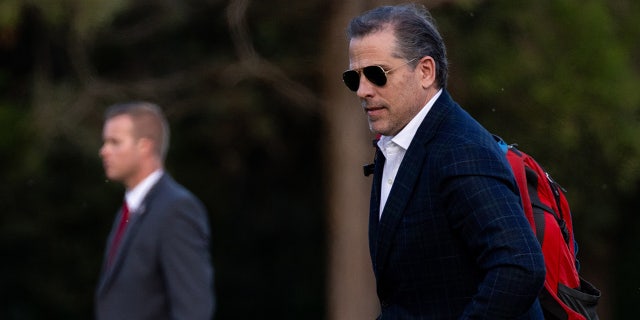 Shapley, a 14-year veteran of the IRS, has come forward with accusations that prosecutors put an investigation into Biden's finances "on the back burner" as the 2020 election approached. He further claims that Weiss, the former President Trump-appointed U.S. attorney in Delaware, said privately on several occasions that he was not pulling the strings and that he was not in charge of the investigation. Shapley previously told Fox News that he was in a meeting last fall when Weiss admitted he was not calling the shots.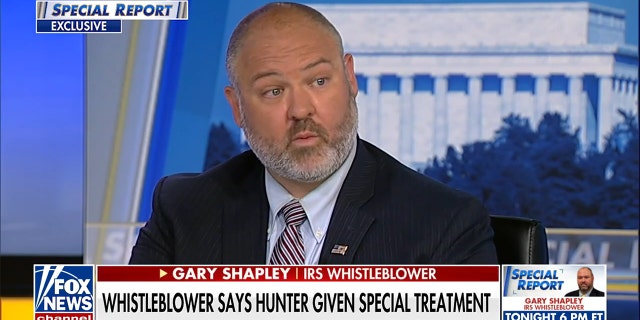 Last month, the House Ways and Means Committee released testimony from two IRS whistleblowers – Shapley and another – who said the Justice Department, FBI and IRS interfered with the investigation of the tax evasion case against Biden.
Shapley, who oversaw the IRS probe into the president's son, said the IRS obtained a WhatsApp message dated July 30, 2017, from Biden to Henry Zhao, who the New York Post previously reported is a Chinese Communist Party official and CEO of Harvest Fund Management.
CLICK HERE TO GET THE FOX NEWS APP
"I am sitting here with my father, and we would like to understand why the commitment made has not been fulfilled. Tell the director that I would like to resolve this now before it gets out of hand, and now means tonight" Biden allegedly wrote. "And, Z, if I get a call or text from anyone involved in this other than you, Zhang, or the chairman, I will make certain that between the man sitting next to me and every person he knows and my ability to forever hold a grudge that you will regret not following my direction. I am sitting here waiting for the call with my father."
Fox News' Chris Pandolfo, Brianna Herlihy, Brooke Singman and Jon Street contributed to this report.