Lawmakers on Capitol Hill are scheduled to debate voting and election bills coming to the floor in the coming weeks that intend to set the landscape for the consequential 2024 presidential election.
Democrats are preparing to introduce proposals that would give authority to the federal government to determine how states conduct elections, allowing Congress to set nationwide voting standards. House Republicans, however, are scheduled to release a proposal that would tighten voting laws and ensure "states maintain primary control over elections."
On Monday, the GOP is scheduled to introduce the "American Confidence in Elections Act," which Rep. Bryan Steil, R-Wis., chair of the House Administration Committee, called "the most conservative election bill to be considered in the House in over 20 years."
"It works to boost voters' confidence and uphold the Constitution by ensuring states maintain primary control over elections, not the federal government," Steil said last month. "This is in stark contrast to House Democrats' efforts in the last two congresses, which would have nationalized our election system and centralized it in Washington, D.C."
DEMOCRATS PUSH TO AMEND CONSTITUTION SO 16-YEAR-OLDS CAN VOTE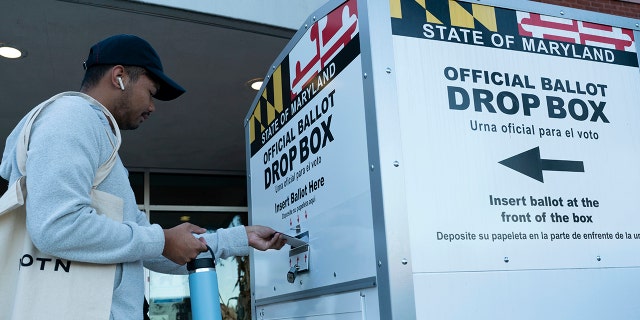 The GOP legislation would encourage states to review voter lists, conduct post-election audits, prohibit election officials from sending unrequested absentee ballots and enact checks on voter eligibility. It also ends the Washington, D.C., policy of allowing non-citizens to vote for local offices.
The Republican proposal falls in line with many GOP-led state legislatures that have added ID requirements to mail-in voting, curtailed or banned the use of ballot drop boxes, and limited the ability of someone to return a ballot on behalf of someone else.
Georgia, for example, which was a hotly contested state in the 2020 presidential election as well as the state's governor's race, passed a sweeping voting law in 2021 that served as a model for national reform.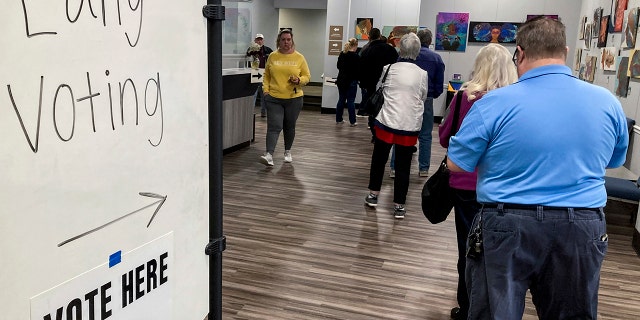 While Democrats harshly criticized the legislation, saying it could result in voter suppression, Republicans pointed to the 2022 midterms and solid voter turnout as a refutation of these concerns.
"The Georgia General Assembly has worked to create a system that makes it easier to vote, have results that can be audited and verified, give voters options for their preferred method of voting and build confidence using voter ID," former Georgia State Rep. Scot Turner, a Republican, told the House Administration Committee during a May hearing.
YOUNG VOTERS RESPOND TO 2024 HOPEFUL'S CALL TO RAISE VOTING AGE
Democrats have accused Republicans of attacking the voting process and said the federal government is needed to ensure free and fair elections. They are set to introduce proposals that would expand voter access such as the use of drop boxes and prevent states from enacting restrictions on the voting process.
Democrats in Congress were previously unable to secure enough votes in the Senate to overcome procedural rules to pass their proposals.
"America is under threat from election deniers and extremist anti-voting forces who undermine our democracy," said Rep. Joe Morelle,  D-N.Y.,, the ranking Democrat on the House Administration Committee. "In contrast, our agenda offers national standards that ensure every eligible American can participate in accessible, secure and transparent elections."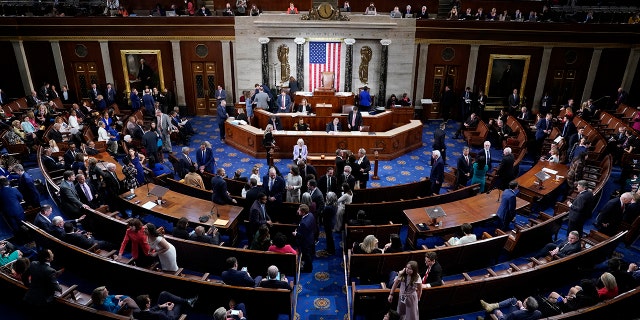 The Democrat and Republican parties' separate and competing proposals are likely to be used to rally supporters ahead of the elections, although neither has a substantial chance of clearing the divided government.
Nevertheless, states are not waiting on the sidelines.
CLICK HERE TO GET THE FOX NEWS APP
Georgia, Iowa, Florida and Texas have passed bills requiring voter IDs, limited drop boxes or implemented other safeguards since 2021. California, New York, Oregon, Virginia and Washington are among the states that removed certain requirements. Arizona, Missouri, New Hampshire, South Carolina and Tennessee have also attempted or passed voting and election laws in that same span.
The Associated Press contributed to this report.