Ben and Jerry's founder Ben Cohen was questioned by police outside the Department of Justice building in Washington, D.C., where he was protesting the detainment of Julian Assange.
Assange is currently imprisoned at Belmarsh Prison in London and may soon be extradited to the U.S.
Images from the scene show Cohen sitting next to a woman holding a "free Assange" sign as police and security personnel stand nearby.
CORPORATIONS ARE GOING WOKE, BUT A BACKLASH IS UNDERWAY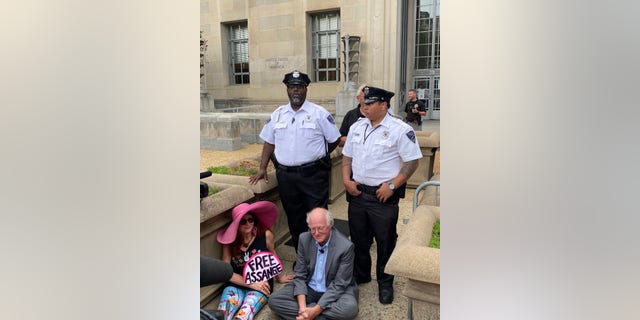 The ice cream mogul turned political activist said after being spotted at the DOJ that his presence had nothing to do with Ben and Jerry's recent controversies regarding Israel and Palestine nor recent statements regarding the U.S. existing on "stolen" land.
This is a developing story. Check back soon for updates.