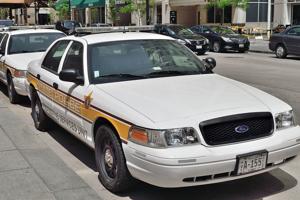 Chicago seeks state help in flood recovery
After parts of Chicago saw nearly nine inches of rain over the weekend, leaving thousands of basements flooded, officials are seeking state disaster relief.
Mayor Brandon Johnson called the storms "unprecedented" and pledged to help residents recover. Johnson's chief of staff said the city's 311 system received more than 2,000 calls Sunday for basement flooding and an additional 500 for street flooding.
Suspect killed in shootout
The man who shot and killed by Illinois State Police Monday was wanted in connection with two shootings in Clinton, Iowa.
State Police report troopers were called to assist several police agencies in a chase through Champaign and Vermilion counties. After briefly losing sight of the vehicle, officers relocated the car and later found the suspect, 39-year-old Randy Jackson, in a garage in St. Joseph.
After a brief standoff, Jackson was struck by gunfire and later died at the hospital.
Wood-burning stoves rule
Attorneys general from Illinois and nine other states plan to sue the U.S. Environmental Protection Agency over its failure to review emissions standards for residential wood-burning stoves that have allowed the continued sale of the units some worry could worsen pollution.
They allege that the EPA's current standards aren't subpar but the agency's testing and certification program is so ineffective that it has failed to meet those standards. The agency supports programs aimed at replacing older wood heaters with newer, cleaner models and distributed about $82 million in grants for residential exchanges between fiscal years 2015 and 2021.