Republican presidential candidate Nikki Haley warned of China's ramped up military aggression on Sunday, saying the country is ahead of the U.S. in key aspects.
The former South Carolina governor, appearing on "Fox News Sunday," blasted the Biden administration for prioritizing a woke agenda for the U.S. military even as China is "preparing for war." She argued that a responsible U.S. administration would work to counter China's growth both economically and militarily.
"China has been preparing for war with us for decades. And the way we have to deal with China is [to] not look at it tomorrow, because if we keep waiting to deal with them tomorrow, they will deal with us today," Haley told host Shannon Bream.
"If you look at the military situation, they now have the largest naval fleet in the world. They have 340 ships, we have 293. They're going to have 400 In two years, we won't even have 350 in two decades. They have started developing hypersonic missiles. We're just now getting started. They are modernizing their military, our military's taking gender pronoun classes," she continued. "Look at what they're doing on cyber, artificial intelligence, space – they're ahead of us."
DOD BLASTED FOR TWEET TOUTING 'DIVERSITY' AND 'INCLUSION' AS 'NECESSITY' IN THE MILITARY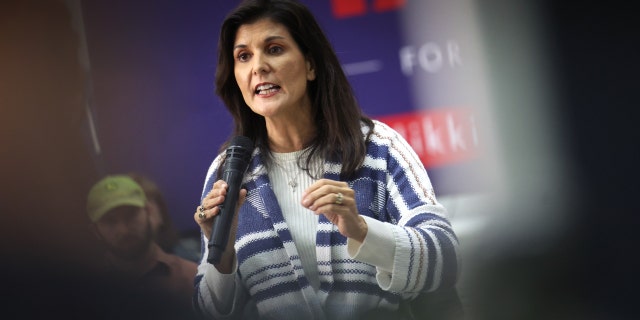 NIKKI HALEY SAYS BIDEN, HARRIS 'ASLEEP AT THE SWITCH' AFTER ATTEMPTED RUSSIAN COUP
Haley has been a consistent voice in calling for the U.S. to address the Chinese threat more directly. The former U.N. ambassador gave a speech on the issue last week, saying China is the "most dangerous foreign threat we've faced since the Second World War."
She went on to detail China's economic aggression on American soil, saying she would put an end to China buying up U.S. farmland. She also said she would cut off normal economic ties with China in order to halt the flow of fentanyl across the U.S.-Mexico border if necessary.
"China is much more than a mere 'competitor.' Communist China is an enemy," she said. "We have to stop wasting time."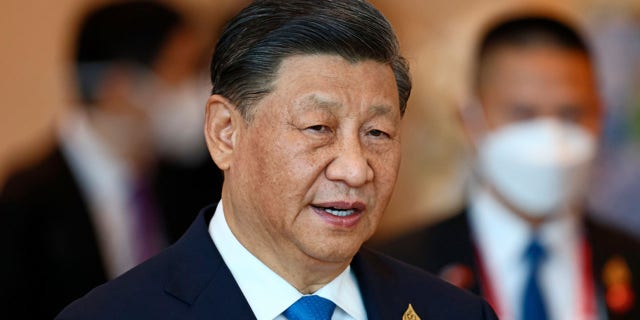 BLINKEN, CHINESE PRESIDENT XI JINPING MEET IN BEIJING, REESTABLISHING HIGH-LEVEL COMMUNICATIONS
Haley is currently polling at 3% in the 2024 Republican presidential primary, though she expressed confidence on Sunday that those numbers would change by the fall.
CLICK HERE TO GET THE FOX NEWS APP
"We can look at past presidential elections and understand that national polls just don't matter right now," she said when Bream pressed her on the topic. "I mean, we've got a debate in August. We've got a debate in September. We've got a debate in October. I have qualified to be on the debate stage. Having been 3% in a five-way governor's race, I know that this is all about hard work."