An IRS whistleblower said critical steps in the federal investigation into Hunter Biden were put "on the back burner" as the 2020 presidential election approached and stressed that "the most substantive felony charges were left off the table," while doubling down on his claim that that the entirety of the Justice Department's probe into the president's son was influenced by politics.
Whistleblower Gary Shapley Jr., who was the supervisor of the Hunter Biden investigation at the IRS, sat for an interview with Fox News' Bret Baier. The interview aired Wednesday on "Special Report" on Fox News Channel.
DOJ, FBI, IRS INTERFERED WITH HUNTER BIDEN PROBE, ACCORDING TO WHISTLEBLOWER TESTIMONY RELEASED BY GOP
Shapley alleged during the interview, and in testimony before the House Ways and Means Committee, that DOJ prosecutors directed investigators to avoid asking witnesses questions about President Biden; chose not to collect search warrants related to the president's son; and more.
"We weren't allowed to ask questions about 'dad.' We weren't allowed to ask about 'the big guy.' We weren't allowed to include certain names in document requests and search warrants," Shapley said. "So, you know, we were precluded from following that line of questioning."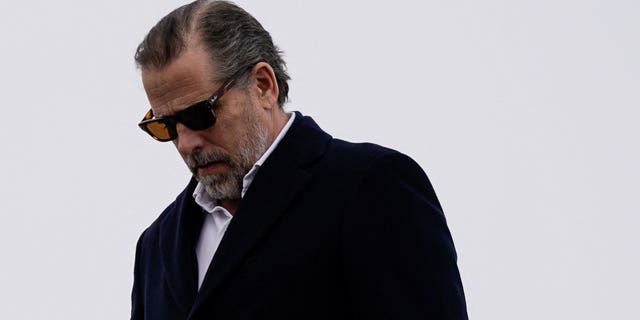 Shapley said investigators were "trying to follow the normal process," and were "trying to get to the bottom" of the probe.
"Ultimately, you know, if it was going to lead to another individual, you know, we should follow that to determine what was actually happening," Shapley said. "But, you know, there were definitely hinderances that I've never seen before in my 14 years concerning this investigation that didn't allow us to follow through on an investigation of any other individual to include President Biden." 
Shapley had testified before the House Ways and Means Committee that assistant U.S. Attorney Lesley Wolf repeatedly worked to "limit" questioning related to Joe Biden.
HUNTER BIDEN SCHEDULED TO MAKE FIRST COURT APPEARANCE ON FEDERAL TAX CHARGES IN JULY
With regard to investigative steps related to Hunter Biden's laptop, Shapley testified that "based on guidance provided by the prosecutors on a recurring basis to not look into anything related to President Biden, there is no way of knowing if evidence of other criminal activity existed concerning Hunter Biden or President Biden."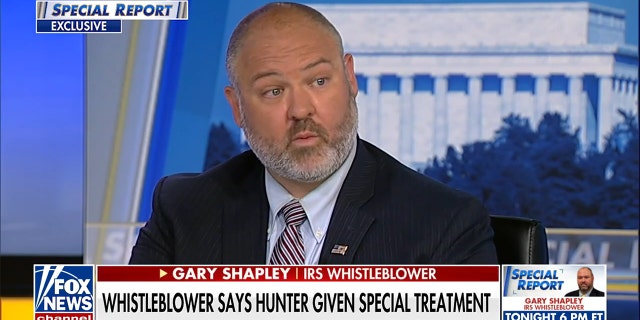 As for charges, Shapley told Fox News Wednesday that "the most substantive felony charges were left off the table." 
Shapley said that Hunter Biden should have been charged with tax evasion for 2014, and false tax returns for 2018 and 2019. With regard to the 2014 tax returns, Shapley said Hunter Biden did not report income from Ukrainian natural gas firm Burisma Holdings. 
Fox News Digital first reported in December 2020 that Hunter Biden did not report "approximately $400,000" in income he collected from his position on the board of Burisma Holdings when he joined in 2014. 
HUNTER BIDEN TAX PROBE BEGAN AS 'OFFSHOOT' IRS INVESTIGATION INTO AMATEUR PORNOGRAPHY SHOP: WHISTLEBLOWER
The interview comes just days after the Justice Department announced that Hunter Biden will plead guilty to two misdemeanor counts of willful failure to pay federal income tax as part of a deal that is expected to keep him out of prison. The president's son also agreed to enter into a pretrial diversion agreement with regard to a separate charge of possession of a firearm by a person who is an unlawful user of or addicted to a controlled substance.
As for investigative steps, Shapley also said investigators sought to obtain and execute search warrants in several different locations between April and June 2020.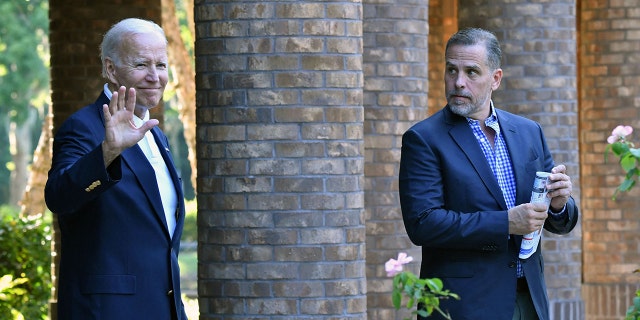 "The prosecutors at the time stated that probable cause had been achieved," he said. "But as we moved closer to the election, it just seemed like they kept putting it on the back burner and they eventually didn't allow us to do that search warrant, even though the legal requirements to execute that search warrant were met." 
Shapley also said DOJ prosecutors informed Hunter Biden's defense counsel of potential evidence existing in a storage unit and warned of the possibility of a search warrant, which " completely ruined our chance to access those unfettered." 
GARLAND DENIES INTERFERING WITH HUNTER BIDEN PROBE IN FIRST COMMENTS SINCE WHISTLEBLOWER CLAIMS RELEASED
Shapley also had alleged that Weiss, the Trump-appointed U.S. attorney for Delaware who was leading to investigation, was "constantly hamstrung, limited, and marginalized" by DOJ officials as he sought to make prosecutorial decisions.
Shapley told Fox News Wednesday that he "witnessed" Weiss explaining that he was "not the deciding person on whether or not charges are filed or not." 
Shapley said Weiss wanted to charge Hunter Biden in March 2022 in the district led by the U.S. Attorney for Washington D.C. Matthew Graves, but said Graves would not allow him to charge.
Meanwhile, Shapley told Baier this is "kind of in an unprecedented place." 
CLICK HERE TO GET THE FOX NEWS APP
"I mean, I'm not frustrated about the outcome, right, because that's out of my control," Shapley said. "But what I am frustrated about is that we were hindered when we were conducting this investigation." 
He added: "And I think that it really hid the true scope of what happened in this investigation." 
The Justice Department has denied any improper interference in the investigation.