President Biden says he "spent a lot of time with" Chinese President Xi Jinping during his tenure as vice president, sometimes alone.
The remarks from Biden about his encounters with the top Chinese politician came during a speech he delivered from Chicago on Wednesday about "Bidenomics," a term pushed by the White House that pertains to the president's economic agenda.
"I've long said, and I mean this, I was on the Tibetan Plateau with Xi Jinping," Biden said. "I've traveled 17,000 miles with him. I've spoke with him more than any other head of state because it started when I was vice president and President Hu was the president and he was the vice president. We knew he was gonna be the successor."
"It was inappropriate for Barack to spend that time… but I spent a lot of time with him," he continued. "I met alone with him – just he and I and a simultaneous interpreter – 68 times, 68 hours, 68 times, more than 68 hours."
CHINA FIRES BACK AT BIDEN FOR CALLING PRESIDENT XI JINPING A DICTATOR: 'EXTREMELY ABSURD AND IRRESPONSIBLE'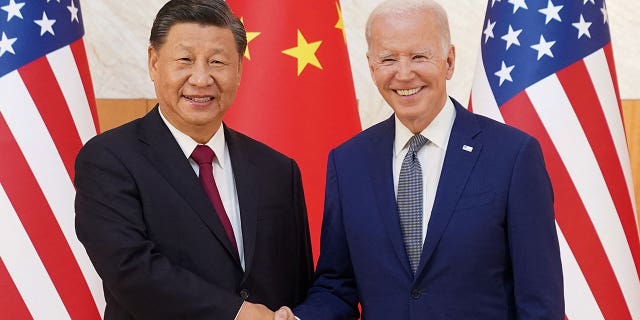 "By the way, I turned in all my notes," he added.
Responding to Biden's comments, Republicans on the House Committee on Oversight and Accountability wrote in a tweet: "Of course President Biden met with Xi Jinping 68 times."
"CCP-linked companies were the Bidens' best clients," added Republicans on the committee.
Earlier this month, Biden faced criticism from China after he called Xi a dictator during a fundraiser in California.
Biden said Xi was embarrassed after the U.S. Air Force shot down the Chinese spy balloon. "The reason why Xi Jinping got very upset in terms of when I shot that balloon down with two box cars full of spy equipment in it was he didn't know it was there. That's a great embarrassment for dictators when they didn't know what happened," he said at the time.
But the president defended his comment about the Chinese president, insisting that it has not interfered with the working relationship between China and the United States.
Asked earlier this month whether referring to Xi as a dictator complicates the U.S. relationship with the People's Republic of China, Biden said, "The answer to your [question] is 'no.'"
BIDEN STANDS BY CALLING XI A 'DICTATOR' AFTER COMMENT ANGERS CHINA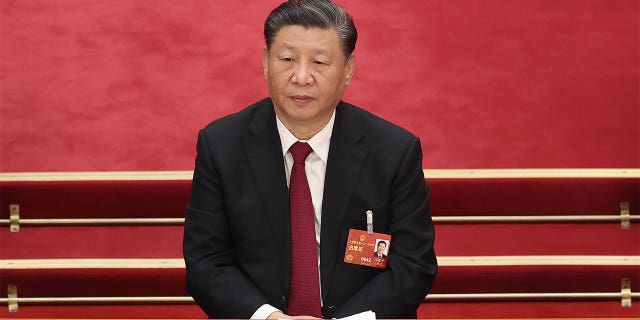 "When we're talking to our allies and partners around the world, including India, we let the idea of my choosing and avoiding saying what I think is the facts with regard to the relationship with India, with China, is just not something I'm going to change very much," Biden said.
The president went on to claim that the U.S. and China continue to maintain a good relationship, citing U.S. Secretary of State Antony Blinken's visit to the country this month.
"I believe that, and I've said this for some time, that the hysteria about the relationship with China is collapsing and moving, etc., etc. We had an incident that caused some confusion, you might say," Biden said. "But Secretary Blinken had a great trip to China. I expect to be meeting with President Xi sometime in the future, in the near term. And I don't think it's had any real consequence."
But China has criticized Biden for his remarks about Xi being a dictator, saying the comment is "extremely absurd and irresponsible."
"The U.S. remarks are extremely absurd and irresponsible. It is a blatant political provocation," Foreign Ministry spokesperson Mao Ning responded at a daily briefing on Wednesday. "China expresses strong dissatisfaction and opposition."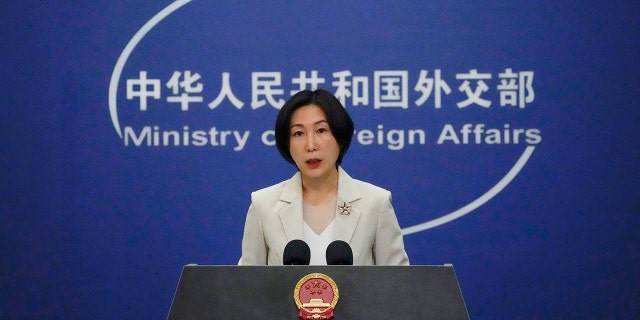 CLICK HERE TO GET THE FOX NEWS APP
Mao said Biden's comments at the fundraiser "go totally against facts and seriously violate diplomatic protocol, and severely infringe on China's political dignity."
During the private campaign reception in Kentfield, Biden also emphasized cooperation with China and Xi, although he admitted, "It's going to take time."
Fox News' Lawrence Richard contributed to this report.