FIRST ON FOX — Republican presidential hopeful Nikki Haley said President Joe Biden and Vice President Kamala Harris were "asleep at the switch" following the aborted attempted coup in Russia.
"This weekend's events show that the Russian leadership is in a weaker position than the Ukrainian leadership," Haley said in a statement provided to Fox News Digital. "The United States and our allies should use this moment to send Ukraine the vital supplies and equipment it needs to reclaim its land and end the war.
She called for "swift action" amid the uncertainty after a standoff between the Kremlin and an armed mercenary group.
"If co-Presidents Biden and Harris weren't asleep at the switch, we could be sending a real message not just to Russia, but to the dictators in China and Iran as well," Haley said.
Wagner Group chief Yevgeny Prigozhin shocked the world this weekend when he and his private military group took control of Russian military bases and began a supposed march toward Moscow. The warlord relented on Saturday after Belarus held negotiations between the two sides.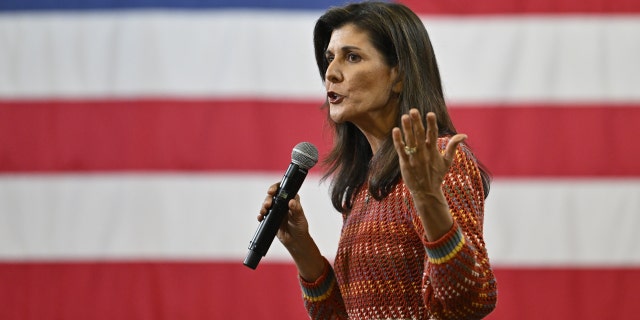 BLINKEN: WAGNER MARCH RAISES 'PROFOUND QUESTIONS' AS 'MORE CRACKS EMERGE IN RUSSIAN FACADE'
The Kremlin said it made a deal in which the mercenary chief will move to Belarus and he and his soldiers will receive an amnesty. The short-lived mutiny was the biggest challenge to Russian President Vladimir Putin in more than 20 years.
Biden said in a statement Monday the U.S. is still assessing the fallout and that it is a top priority for the U.S. and NATO to establish that they had "nothing to do with it."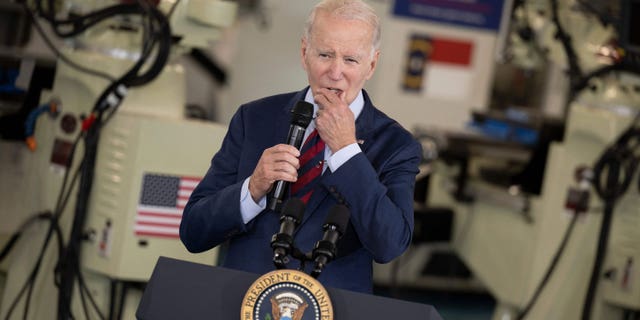 WAGNER GROUP LEADER RESURFACES FOR FIRST TIME SINCE REBELLION AGAINST RUSSIAN LEADERSHIP
"They agreed with me that we had to make sure … we gave Putin no excuse to blame this on the West, to blame this on NATO," Biden said. "We made clear that we were not involved. We had nothing to do with it. This was part of a struggle within Russian system."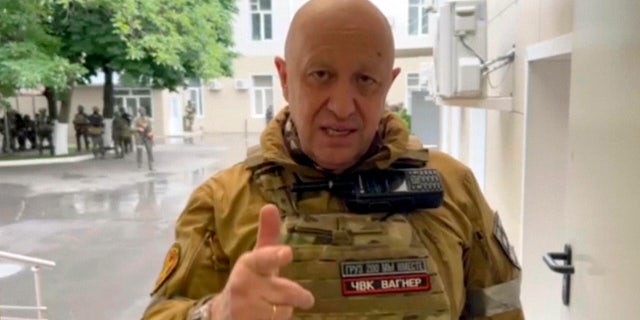 US SPY AGENCIES HAD INTEL IN MID-JUNE WAGNER CHIEF PRIGOZHIN WAS PLANNING ARMED ACTION IN RUSSIA: REPORT
Secretary of State Antony Blinken insisted Sunday Prigozhin's halted march against Moscow remained an internal "Russian matter," though adding the challenge could benefit Ukraine's counteroffensive as Moscow focuses on defending itself "against mercenaries of Putin's own making."
CLICK HERE TO GET THE FOX NEWS APP
"Think about it this way, 16 months ago, Russian forces were on the doorstep of Kyiv, Ukraine, thinking they were going to take the city in a matter of days, erase the country from the map," Blinken told CNN's Dana Bash. 
"Now, they had to be focused on defending Moscow, Russia's capital, against mercenaries of Putin's own making," he added. "So, this raises lots of profound questions that will be answered, I think, in the days and weeks ahead."