Hunter Biden's plea deal on a felony gun charge and two tax violations has been slammed as a "sweetheart" deal by critics who note others have landed behind bars for similar crimes. 
The Justice Department announced last week that President Biden's son agreed to plead guilty to two misdemeanor counts of willful failure to pay federal income tax, and to enter into a pretrial diversion agreement regarding a separate charge of possession of a firearm by a person who is an unlawful user of or addicted to a controlled substance.
Hunter Biden is slated to make his first court appearance in his hometown of Wilmington, Delaware, on July 26, when he will formally plead guilty. The plea deal averts prosecution on a felony charge of illegally possessing a firearm as a drug user, as well as a trial that could have lasted days or even weeks.
There is still a chance that presiding U.S. District Judge Maryellen Noreika will reject the deal, but the plea agreement has received fierce condemnation stretching from conservative political leaders to voters who say Biden received a mere slap on the wrist.
GOP RIPS HUNTER'S 'SWEETHEART' PLEA DEAL ON TAX AND GUN CRIMES, ZERO IN ON JOE BIDEN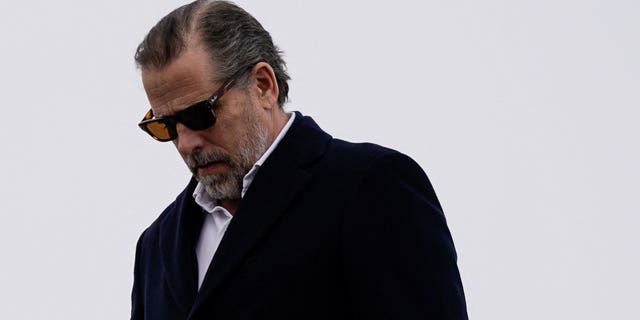 "It continues to show the two-tier system in America," House Speaker Kevin McCarthy, R-Calif., said of Hunter Biden's plea deal, comparing it the federal charges facing former President Donald Trump. "If you are the president's leading political opponent, the DOJ tries to literally put you in jail and give you prison time. But if you are the president's son, you get a sweetheart deal."
HUNTER BIDEN AGREES TO PLEAD GUILTY IN FEDERAL TAX, GUN CASE
Other Americans facing similar federal gun charges are facing months behind bars. 
Crime Prevention and Research Center chief John Lott detailed in a post on his website the case of Virginia woman Deja Taylor, whose 6-year-old son shot and injured his teacher in January. 
"Biden's plea deal 'lets him dodge possible charges on money laundering, bribery, trafficking' and being an unregistered foreign agent," Lott wrote. "Deja Taylor also had other issues. Her son used the gun to shoot a teacher, but Taylor wasn't charged with a crime in that case."
Taylor was charged earlier this year for being an unlawful user of a controlled substance in possession of a firearm and making a false statement during the purchase of a firearm.
The controlled substance in this case was marijuana, which is legal in Virginia but is a controlled substance under U.S. law and is still regulated by the federal government. Federal authorities said Taylor knew "she was an unlawful user" of marijuana when she purchased her firearm and denied using cannabis on documentation.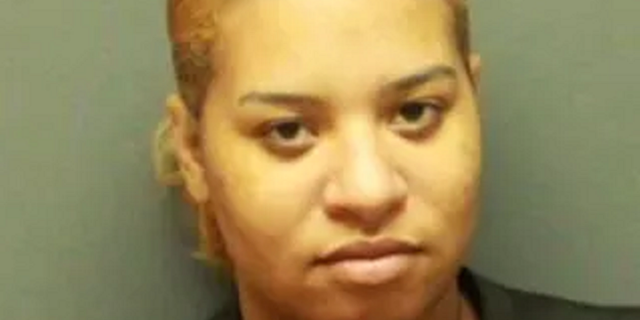 Taylor had no criminal history prior to the charges. She pleaded guilty this month and is awaiting her sentencing. The federal case against her could result in up to 25 years in prison, though her lawyers said sentencing guidelines call for 18 months to 24 months behind bars.
MOTHER OF 6-YEAR-OLD VIRGINIA SCHOOL SHOOTER EXPECTED TO PLEAD GUILTY TO USING MARIJUANA WHILE OWNING A GUN
"Of cases involving false statements in buying a gun that are referred for prosecution, over 60% are prosecuted,"  Lott, a gun and crime expert who previously worked for the DOJ's Office of Justice Programs, told Fox News Digital. 
"And the ones that aren't prosecuted it is because of problems with the evidence. These cases are handled quickly in a few months, not almost five years. The evidence in the Hunter Biden case is rock solid. There is no question that he was a drug addict, that he was using illegal drugs."
Lott also took issue with how U.S. Attorney David C. Weiss, who is handling the Biden case, is characterized as a "Trump appointee" by the media.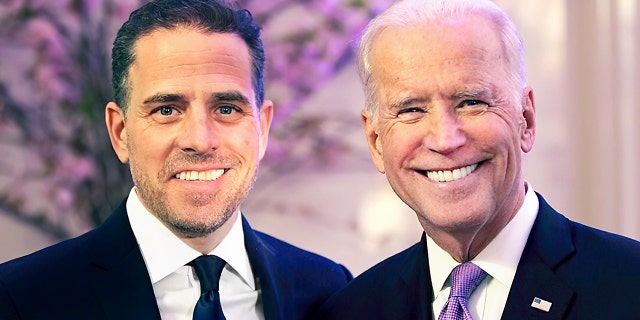 "The notion is that [Weiss] must be a Republican so that there is no political bias in how the Hunter Biden case was handled," Lott said. "Yet, President Obama originally appointed him as the acting U.S. attorney for the District of Delaware. Trump appointed Weiss as the U.S. attorney at the request of the two Democrat U.S. senators from Delaware."
Sen. Marsha Blackburn, R-Tenn., and others on Twitter also criticized Biden's "sweetheart deal" and compared it to Taylor's case. 
James Ellenson, Taylor's attorney, told Fox News Digital he will address the "inconsistency" between his client's case and Biden's pretrial diversion agreement later this year.
"Unfortunately, Deja's father is not the president of the United States so no sweetheart deals for us," Ellenson said. "We will bring up the inconsistency to the sentencing judge."
Fox News Digital previously reported on comparisons between the Biden case and how rapper Kodak Black was sentenced to more than three years in prison after he pleaded guilty to firearms possession by a felon, possession of a stolen firearm and possession of marijuana.
WILL HUNTER GET THE SAME SENTENCE AS THESE RAPPERS WITH COMPARABLE CRIMES?
Kodak Black received "46 months for the exact same thing that Hunter Biden is not even pleading to," the rapper's attorney Bradford Cohen told Fox News' "Hannity" on Wednesday. 
"He's actually getting a diversion program, which you almost never see diversion programs in federal court," Cohen said. "I mean, it is less than 1% of people that plea that actually get a diversion program."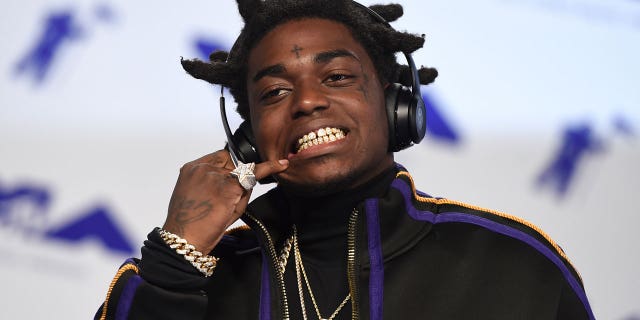 "If you score this out, which is how you do it in the federal system, he would score somewhere in the neighborhood of two years on this case," said Cohen.
Trump ultimately commuted Kodak Black's sentence before leaving office in 2021.
Another man, Brion Martai Odell Hamilton of Oklahoma, is facing up to 10 years in prison after pleading guilty in October to making false statements on ATF Form 4473, the Washington Times reported. 
Hamilton had previously been convicted of carrying a firearm under the influence of marijuana in Oklahoma County, and federal prosecutors determined he lied on the ATF's Firearms Transaction Record form regarding his eligibility to purchase a firearm.
Biden has been under investigation since 2018 following the discovery of suspicious activity reports regarding funds from "China and other foreign nations." His gun charge stemmed from allegations that in 2018 he lied during a gun purchase.
BIDEN'S CLAIM TO HAVE NO KNOWLEDGE OF HUNTER'S BUSINESS DEALINGS IS BECOMING HARDER TO MAINTAIN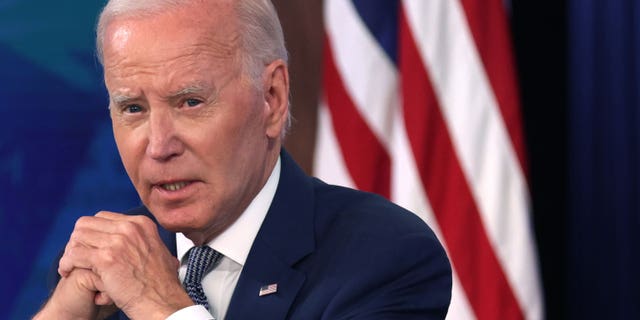 Republicans have vehemently criticized the deal this week, accusing Biden of using his father's influence overseas during the Obama administration when Joe Biden was vice president.  
"America has 2 million people incarcerated right now," Rep. Clay Higgins, R-La., previously told Fox News Digital. "We have 6,000 jails. We could have found a place for Hunter. But the truth is, nobody really cares about Hunter Biden. Hunter was a rookie influence peddler and a troubled young man selling access to his dad. He's a part of the Biden crime gamily, but he's not the Big Guy, he wasn't the VP, and he's not the inaugurated president."
CLICK HERE TO GET THE FOX NEWS APP
"This is deflection, deflection, deflection," Rep. Andy Biggs, R-Ariz., previously told Fox News Digital. "Hunter Biden has been involved in more serious crimes and this plea deal creates an illusion that justice has been served – it hasn't." 
The Department of Justice declined to comment when Fox News Digital reached out regarding Biden's pretrial diversion agreement compared to similar cases. The White House didn't immediately respond to a request for comment.
Fox News Digital's Jessica Chasmar and Alexander Hall contributed to this report.