An IRS whistleblower on the Hunter Biden probe told Congress that the president's son invoked his father to pressure a Chinese business partner and claimed the elder Biden was in the room while he was making deals.
The House Ways and Means Committee on Thursday released testimony from two IRS whistleblowers who said the Justice Department, FBI and IRS interfered with the investigation of the tax evasion case against Hunter Biden.
One whistleblower, IRS Criminal Supervisory Special Agent Gary Shapley Jr., who oversaw the IRS probe into the president's son, said the IRS obtained a WhatsApp message dated July 30, 2017, from Hunter Biden to Henry Zhao, CEO of Harvest Fund Management, in which Hunter alleged he was with his father and named him to put pressure on Zhao to fulfill a commitment.
"I am sitting here with my father and we would like to understand why the commitment made has not been fulfilled. Tell the director that I would like to resolve this now before it gets out of hand, and now means tonight" Biden wrote.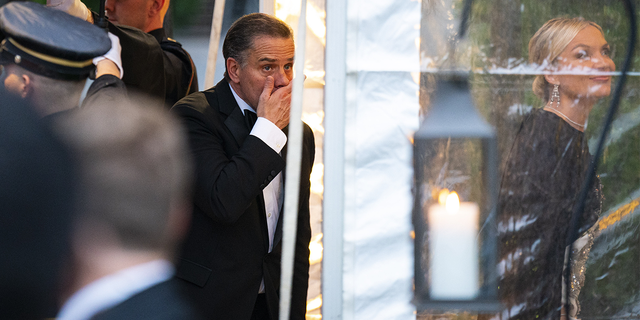 FBI BIDEN BRIBERY DOC NEVER MADE IT TO IRS INVESTIGATORS, WHISTLEBLOWER CLAIMS: 'INFLUENCED BY POLITICS'
"And, Z, if I get a call or text from anyone involved in this other than you, Zhang, or the chairman, I will make certain that between the man sitting next to me and every person he knows and my ability to forever hold a grudge that you will regret not following my direction."
"I am sitting here waiting for the call with my father," Biden said.
If the claims made in the message are true, they starkly contradict President Biden's repeated insistence that he had no knowledge of son Hunter's business dealings.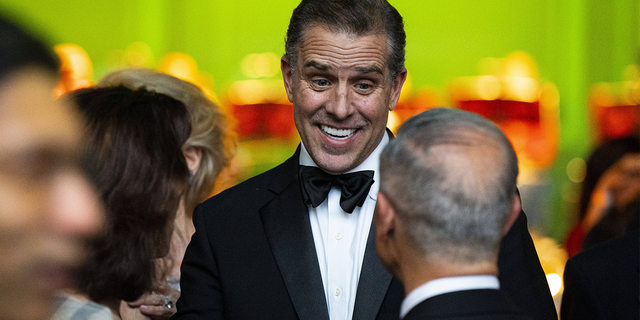 DOJ, FBI, IRS INTERFERED WITH HUNTER BIDEN PROBE, ACCORDING TO WHISTLEBLOWER TESTIMONY RELEASED BY GOP
"I have never spoken to my son about his overseas business dealings," Biden said to Fox News White House correspondent Peter Doocy.
"I don't discuss business with my son," President Biden said again a month later in October 2019.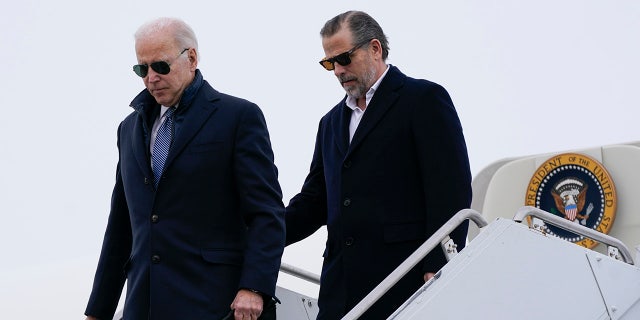 HUNTER BIDEN INVESTIGATORS LIMITED QUESTIONS ABOUT 'DAD,' 'BIG GUY' DESPITE FBI, IRS OBJECTIONS: WHISTLEBLOWER
The federal probe into Hunter Biden's "tax affairs" began in 2018, amid the discovery of suspicious activity reports regarding funds from "China and other foreign nations."
The investigation — codenamed "Sportsman" — was opened as an "offshoot" of an IRS investigation into a "foreign-based amateur online pornography platform," Shapley testified to the House committee. 
Shapley claimed in his testimony decisions in the case seemed to be "influenced by politics."
CLICK HERE TO GET THE FOX NEWS APP
"Whatever the motivations, at every stage decisions were made that had the effect of benefiting the subject of the investigation," Shapley said.
"These decisions included slow-walking investigative steps, now allowing enforcement actions to be executed, limiting investigators' line of questioning for witnesses, misleading investigators on charging authority, delaying any and all actions months before elections to ensure the investigation did not go overt well before policy memorandum mandated the pause. These are just only a few examples," he added.
Fox News Digital's Jessica Chasmar, Cameron Cawthorne and Brooke Singman contributed to this report.