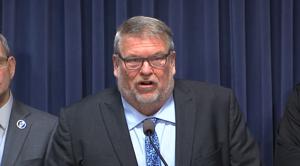 (The Center Square) – The state-run All Kids Health Insurance program has been providing insurance to those over the eligible age of 18, which cost taxpayers nearly $1.2 million. 
An Auditor General report released this week shows issues with late filings, a misclassification of kids' immigration status and allowing over-age persons to participate. 
While the report notes beginning in March 2020, enrollees that were over the allowable age were allowed to maintain coverage because of COVID-19, auditors identified duplicate enrollees during fiscal year 2019 through fiscal 2022.
For the audited years before COVID, there were ineligible recipients getting benefits. 
The report identified 1,328 enrollees over the allowable age for enrollment in the All Kids program from July 2018 through March 2020. These enrollees received 11,011 services totaling $1,192,008 after the month of their 19th birthday. For perspective, the total cost for the program in fiscal 2022 was $153 million. 
State Rep. Charlie Meier, R-Okawville, reviewed the report and told The Center Square that there was no excuse for this kind of finding.
"If Facebook can send you an alert every time one of your friends has a birthday, if Facebook can do that, don't you think the state of Illinois, who is mailing these people money, ought to be able to do that," Meier said. 
Meier said that the lack of attention to the department's inner workings shows little oversight and has been costing taxpayers. 
"It shows you that the people in charge are not doing their jobs. Nobody wants to do any oversight. They just rubber stamp it," Meier said. "They are giving taxpayer money away. It is not their money they are giving away." 
The report found that enrollees were potentially misclassified as undocumented during fiscal 2019 through fiscal 2022 and identified a total of 5,513 undocumented enrollees that were misclassified.
Meier said Gov. J.B. Pritzker needs to do something to address the ongoing issues within several state agencies. 
"When is this administration going to hold its employees accountable," Meier asked. "That's it. Nobody is holding anybody accountable. They will say, 'oh, it's only $1.1 million, well $1.1 million adds up quickly across the state when you start looking at all of these programs."
Four of the five recommendations from the fiscal 2018 audit were repeat findings in the most recent audit.