President Biden oddly claimed Monday that his administration "will have conserved 30%" of all lands and waters under U.S. jurisdiction by the year 2020 – three years ago, and before he even took office.
The apparent gaffe came during Biden's visit to the Lucy Evans Baylands Nature Interpretive Center and Preserve in Palo Alto, California alongside Democratic Gov. Gavin Newsom.
"And maybe most important, I've committed to – by 2020, we will have conserved 30% of all the lands and waters the United States has jurisdiction over and simultaneously reduce emissions to blunt climate impact," Biden told those gathered at the preserve.
GOP CANDIDATES CONDEMN BIDEN FOR ILLICIT MISHAP DURING WHITE HOUSE PRIDE EVENT: 'VERY REVEALING'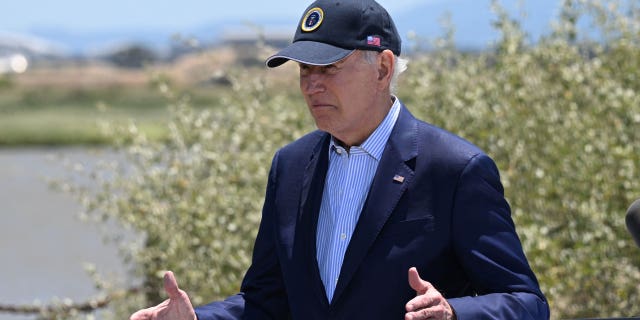 Fox News Digital contacted the White House for clarification on what year Biden intended to say, but did not immediately receive a response.
According to a White House fact sheet released in March, the Biden administration plans to conserve "at least 30% of U.S. lands and waters by 2030" by investing more than $1 billion in "unprecedented investments in land, water, and wildlife conservation."
BIDEN LASHES OUT AT REPORTER ASKING WHY FBI INFORMANT FILE REFERRED TO HIM AS 'THE BIG GUY': 'DUMB QUESTION'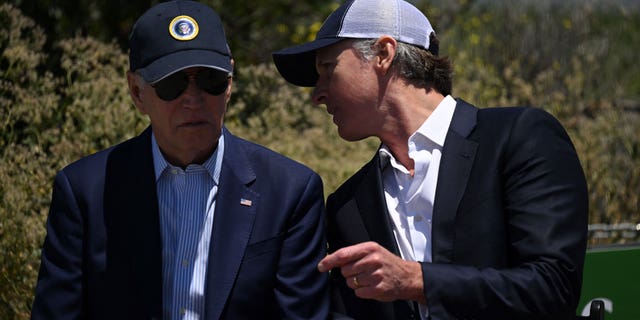 The gaffe comes just days after Biden caused an uproar of confusion by closing his remarks at a Connecticut summit on gun control reform with the phrase "God Save the Queen," an iconic phrase commonly used in the United Kingdom and the name of the song often used as England's national anthem while under the leadership of a female monarch.
However, the current monarch of the United Kingdom is King Charles III – as his mother, the long-serving Queen Elizabeth II, died in September.
Fox News' Charles Creitz contributed to this report.