The Loudoun County school board opposed an amendment to its Pride Month resolution which would have recognized biological differences between males and females, drawing criticism from Virginia's Republican Gov. Glenn Youngkin.
School board member John Beatty proposed amending the Pride proclamation to add "whereas male bodies and female bodies are different, Loudoun County Public Schools recognizes the need for separate bathrooms to provide for privacy and safety."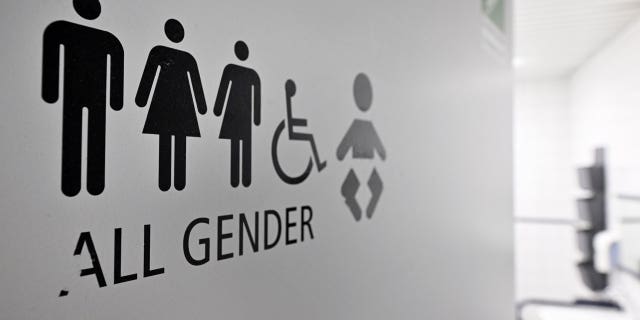 He also proposed an amendment adding "whereas male bodies and female bodies are different Loudoun County Public Schools recognizes the need for separate sports leagues to provide fair competition." 
Beatty said the amendments were important because the proclamation mentions Policy 8040, which says, "LCPS staff shall allow gender-expansive and transgender students to participate in such activities in a manner consistent with the student's gender identity."
YOUNGKIN AD DECLARES 'PARENTS STILL MATTER' AMID 2024 SPECULATION
Both of Beatty's proposals failed to pass. Brenda Sherida, one of the board members who voted against Beatty's proposals, said "the language proposed by Beatty is just the bastardization of what the proclamation states."
Beatty and Sherida did not respond to Fox Digital's requests for comment. 
Virginia policy, which Youngkin established in 2022, requires students to use bathrooms and locker rooms in accordance with their biological sex.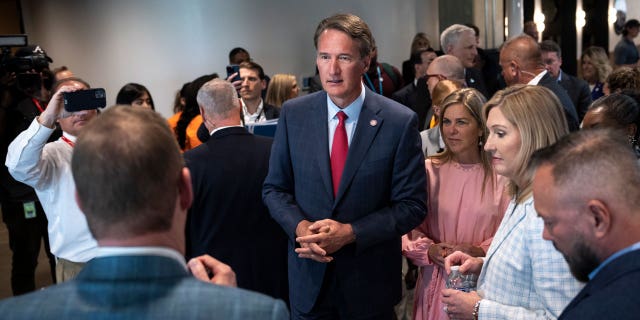 Youngkin spokeswoman Macaulay Porter told Fox Digital the governor was clear in his 2022 draft model policies that he "expects bathrooms and locker rooms based on their biological sex."
"The Loudoun County school board's foremost concern should be protecting students after a sexual assault occurred in their bathrooms," Porter said. "On day one the governor ordered an investigation and following the Attorney General's probe, Superintendent Ziegler was fired and indicted."
The school board fired Scott Ziegler over a grand jury report accusing the district of failing to adequately respond to two reports of sexual assault involving the same biological boy raping female students in the girls' bathroom. 
The father of one of the girls claimed the district attempted to cover up his daughter's assault to push its former transgender bathroom policy. 
TARGET CUSTOMERS SHOCKED AFTER COMPANY FEATURES PRIDE ITEMS BY SATANIST PARTNER: DEVIL IS 'HOPE' AND 'LOVE'
The proclamation naming June Pride Month for the fourth time in Loudoun County Public Schools history relies on surveys from GLSEN and the Trevor Project, which promote radical gender ideology in schools across the country.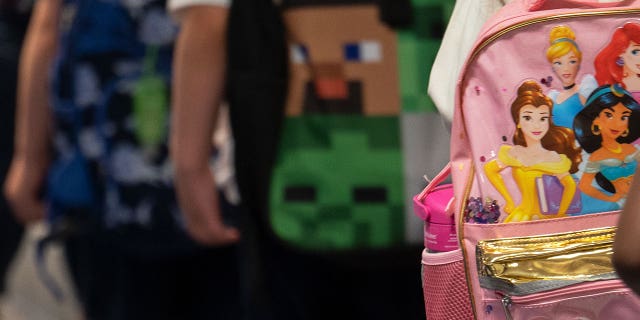 GLSEN calls for gender ideology to be integrated into all classes, including math and science. It provides educators instructions on how they can make math "more inclusive of trans and non-binary identities" by including "they/them" pronouns in word problems. 
GLSEN also provides sexually explicit books from its "Rainbow Library" and provides elementary teachers with lesson plans on the subject of gender identity and pronouns.
The Trevor Project provides a "Coming Out" handbook teaching minors that "sex assignment does not take into account one's true gender identity."
CLICK HERE TO GET THE FOX NEWS APP
"Your true gender may be different than the gender that a doctor assigned you, which is perfectly normal, valid, and wonderful," the handbook says.