FIRST ON FOX: Florida Gov. Ron DeSantis on Monday dropped a new campaign video targeting California and its Democratic governor, Gavin Newsom, ahead of a two-day visit to the Golden State. 
The video takes aim at California's left-wing policies, arguing that they have led to an increase in crime, homelessness, and a net outward migration from the state.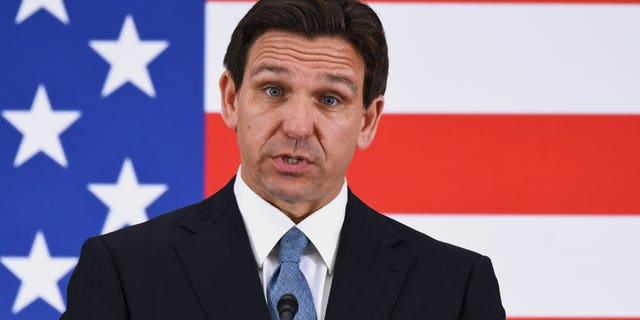 A montage of news clips highlights these problems as DeSantis, a Republican contender in the 2024 presidential race, contrasts his governing philosophy with that of his Democratic counterpart in California. 
"We've witnessed a great American exodus from states governed by leftist politicians," DeSantis says. "This is a result of better governance in states like Florida. It is the result of poor governance in these left-wing states. That's why people are moving." 
BLACK CALIFORNIANS TOLD TO HAVE 'BROADER VIEW ON WHAT REPARATIONS COULD BE,' NOT EXPECT CASH PAYMENTS
The video's release comes as DeSantis heads to California to "see first-hand the disastrous results of liberal governance," his campaign said in a statement. 
Newsom, who's been speculated to enter the 2024 race for the White House in a direct challenge to Biden, has pushed back on the notion of California's dwindling population.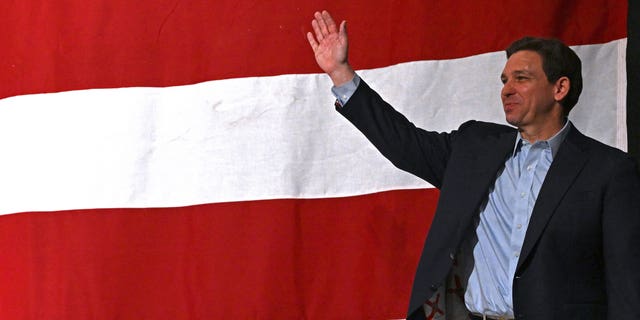 During an exclusive interview on "Hannity" last week, Newsom argued that, per capita, "more Floridians move to California than California is moving to Florida." 
He further stated that 18 states across the nation saw a dip in their population as California's decline hovered over 0.3% — a first for the state. 
NEWSOM OWNS ANOTHER CALIFORNIA CRISIS ALONG WITH THE HOMELESS PROBLEM
California lost 117,552 people between Jan. 1, 2021 and Jan. 1, 2022, according to the state's Department of Finance, bringing its population back to where it was in 2016. 
In 2022, Florida saw the biggest rush of new residents migrating from predominantly blue states with steep taxes, with about 319,000 Americans making the move there, according to data from the National Association of Realtors. That amounts to a population increase of nearly 2% – well above the 0.4% national growth rate recorded in the U.S. between July 2021 and July 2022.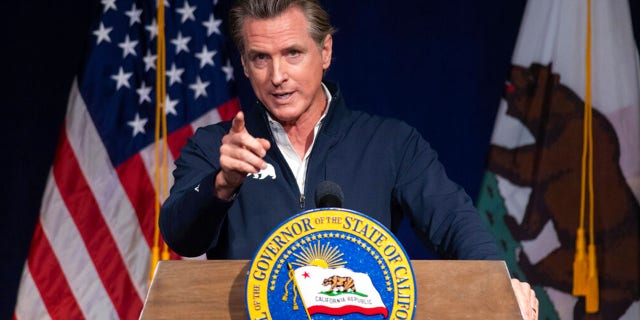 Both governors have increased their war of words towards each other in recent months. Newsom has taken particular aim at DeSantis' migration policies, threatening the Republican governor with kidnapping charges after a Florida-linked contractor flew migrants to Sacramento, California's capital. 
During a Thursday press conference in Fort Pierce, Florida, DeSantis poked fun at Newsom for having a "fixation" on Florida and dared the California Democrat to "stop pussyfooting around" and enter the 2024 presidential race. 
"I think it's just bizarre that [Newsom] does that," DeSantis said. "What I would tell him is, 'you know what, stop pussyfooting around. Are you going to throw your hat in the ring and challenge Joe?'" 
CLICK HERE TO GET THE FOX NEWS APP 
"Are you going to get in and do it or are you just gonna sit on the sidelines and chirp? Why don't you throw your hat in the ring, and then we'll go ahead and talk about what's happening."
FOX Business Alicia Warren contributed to this report.