Former Vice President Mike Pence defended former President Donald Trump's right to have his day in court, but dodged questions about whether Trump should be convicted if the allegations against him are proven true.
Pence appeared on NBC's "Meet the Press" on Sunday for a lengthy interview with host Chuck Todd. Todd kicked off the conversation by mentioning Trump's indictment and subsequent appearance at a Miami federal courthouse, but Pence repeatedly skirted around the host's questions.
"You've read this indictment. If the allegations are true, and it's proven in a court of law, do you think the former president should be convicted?" Todd asked.
"Well first, let me begin with the news in our life, Chuck," Pence said, referencing that he had launched a presidential campaign the week before. "I think this country is in a lot of trouble. I think that President Biden has weakened this country at home and abroad. Virtually every crisis we are facing in this country both at home and abroad has been literally a result of the decisions made by this president."
PENCE FLAMES TRUMP IN 2024 CAMPAIGN LAUNCH, SAYS FORMER BOSS PUT HIMSELF 'OVER THE CONSTITUTION'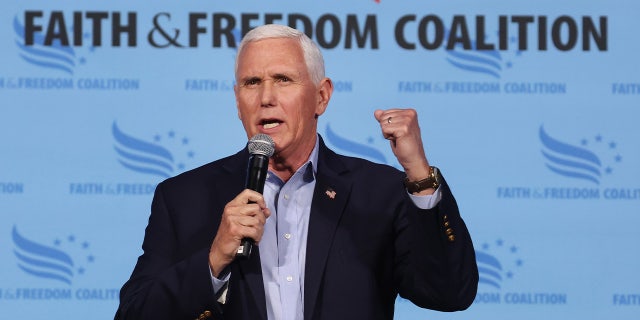 Pence went on to lament that America was in a position where one of its former presidents was in federal court, but he did not weigh in on a possible conviction. Todd then pressed the president again.
TRUMP'S GOP OPPONENTS TEST OUT DIFFERENT RESPONSES TO HIS INDICTMENT AS THEY JOCKEY FOR POSITION BEHIND HIM
"Please address it. Do you think if the allegations are true that he deserves to be convicted?" Todd asked once again.
"Well first, in moments like this I think it's important for leaders in this country… to return to first principles. The first principle is that no one is above the law. The second principle is that everyone is entitled to a presumption of innocence," Pence responded.
"I've read the indictment in detail, and the allegations in the indictment are serious, and I can't defend what is alleged. But the former president deserves his day in court. He deserves the opportunity to make his defense in a court of law. So I want to reserve judgment about this," he continued.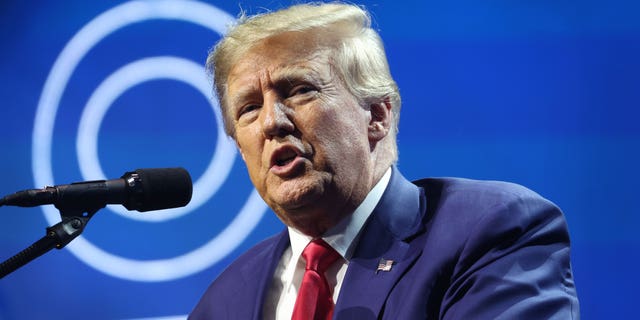 Trump pleaded not guilty in federal court on Tuesday to 37 federal charges stemming from Special Counsel Jack Smith's investigation into his alleged improper retention of classified records at Mar-a-Lago.
CLICK HERE TO GET THE FOX NEWS APP 
Pence criticized Trump more heavily in another interview with the New York Post, in which he blasted the former president's willingness to increase spending just as much as President Biden. Reaffirming his support for the pro-life movement, Pence also criticized Trump for his claim that the 2022 midterm election losses were a result of the Supreme Court's decision last year to overturn Roe v. Wade.