It was less than two weeks ago that Gov. Chris Sununu of New Hampshire passed on running for the 2024 Republican presidential nomination.
Now, the popular governor, who's been a staple on the national cable news networks and Sunday talk shows, sounds like he may be passing on running for an unprecedented fifth term steering the northeastern battleground state.
"I haven't firmly made the decision that I'm not going to run," Sununu in an interview on Boston radio station WEEI on Friday. 
"I'm not leaning towards it," Sununu said of another run. He later added that he'll "talk to the family about it and see what we do. But no one has ever been a five-term governor in New Hampshire. I'm not here to break records — but I could."
WHY CHRIS SUNUNU PASSED ON RUNNING FOR THE WHITE HOUSE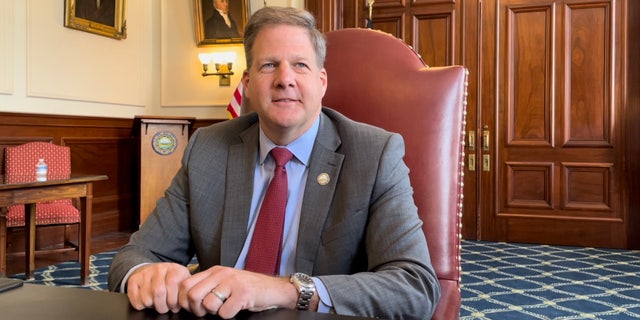 After a hard-fought election to the New Hampshire governor's mansion in 2016 and a single-digit re-election two years later, Sununu easily cruised to a landslide re-election in 2020 and a large double-digit victory last November.
"Could I win again? Of course. But it's [public] service, and someone else needs to kind of take the mantle," Sununu said.
WHO'S IN AND WHO'S ON THE SIDELINES — YOUR GUIDE TO THE 2024 GOP PRESIDENTIAL NOMINATION RACE
Noting that there are opportunities for him to earn a higher salary in the private sector, he noted that "I've got kids to put through college and all that sort of thing."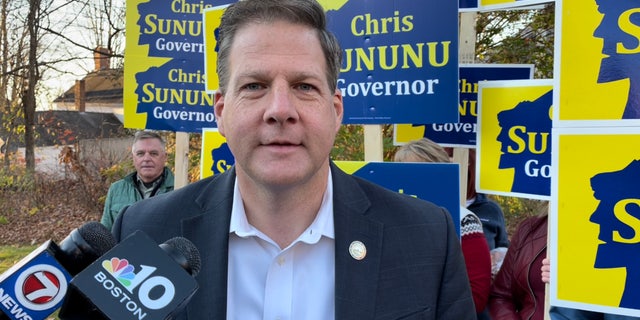 This isn't the first time Sununu's hinted that he might not run again for governor. He sparked plenty of speculation in April when he seemingly joked during an address to a regional business association  that "I'm not saying I'm not running again, but you know … I've gotta get a real job."
After announcing earlier this month that he wouldn't seek the White House, Sununu said he'd have a decision early in the summer about his political future. 
Asked about his timetable, the governor told Fox News a week ago that he would have a decision "this summer. Maybe after the Fourth or something." And pointing to his wife, Valerie, and three children, Sununu added, "I've got to talk to Val and the kids. I'll figure it out. I really don't know."
For Democrats who have been unsuccessful in trying to oust Sununu, the possibility of the governor voluntarily stepping aside could be a political gift.
"If Sununu is so eager to get a 'real job,' we encourage him not to waste another day or taxpayer dollar and be honest with New Hampshire families that he no longer cares about fixing their problems as governor," Democratic Governors Association spokesperson Izzi Levy argued in a statement.
Cinde Warmington, the only Democrat on New Hampshire's five-member elected Executive Council, is already running. And three-term Manchester Mayor Joyce Craig, who's already formed an exploratory committee, is expected to formally jump into the race in the coming months.
Three Republicans have been laying the groundwork to launch campaigns if Sununu doesn't seek re-election.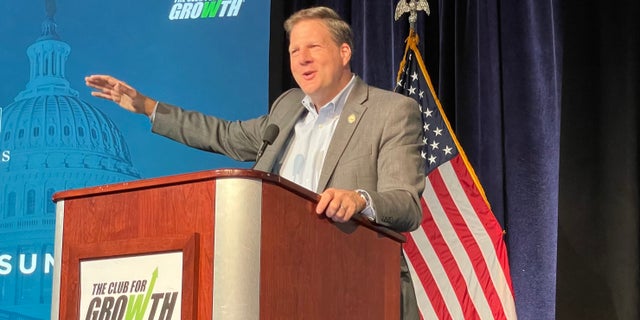 Former Senator Kelly Ayotte, who is also a former state attorney general, former state senate president Chuck Morse, and Frank Edelblut, Sununu's education commissioner who came close to defeating Sununu in the 2016 GOP gubernatorial primary, are reportedly weighing a gubernatorial bid.   
CLICK HERE TO GET THE FOX NEWS APP
This isn't the first time there's been widespread speculation over Sununu's political plans. 
He was heavily courted by national Republicans in the 2022 election cycle to challenge Democratic Sen. Maggie Hassan, Sununu's predecessor as governor. 
After months of mulling the idea, Sununu decided against a Senate bid.