San Francisco Mayor London Breed's verbal sparring match with a city official over the role of police in fighting the drug crisis could signal a tone shift, according to one cautiously-optimistic activist.
"It sent a message, I think, to San Franciscans that the age of this kind of Democratic Socialist, radical politicking in San Francisco is coming to an end," recovering addict-turned-activist Tom Wolf told Fox News.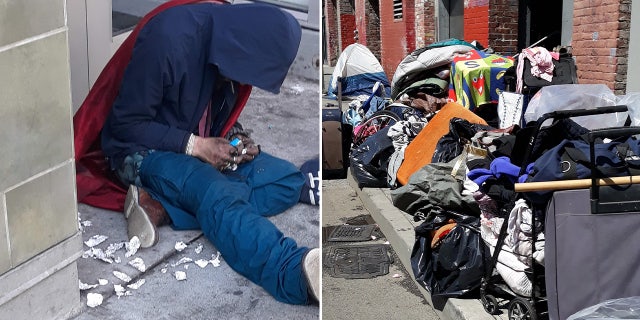 'WHERE DO I SIGN UP?' SAN DIEGO HOMELESS WOMAN SAYS THEY'RE 'SPOILED' WITH FREE STUFF, PHONES
Breed recently committed to cracking down on open-air drug markets in San Francisco, and announced during a Board of Supervisors meeting on Tuesday that police made 38 arrests in about one week. During a question and answer period, Supervisor Dean Preston criticized Breed's approach as contradicting the city's 2022 overdose prevention plan stating that "Black, Brown and indigenous communities nationwide" have been disproportionately impacted by racist drug policies.
The self-described Democratic Socialist also suggested "punitive policies" would lead to more overdose deaths.
"Here we go. Another White man who's talking about Black and Brown people as if you're the savior of those people and you speak for them," Breed responded. She then defended law enforcement as a necessary component of fixing the city's drug crisis.
"At the end of the day, when we need to make arrests because someone's breaking the law and needs to be held accountable and can potentially be forced into treatment services, I'm going to do so," she said.
Wolf was addicted to heroin and homeless in San Francisco's Tenderloin district in 2018. He said his sixth arrest landed him in county jail long enough to get clean and reevaluate his life. Now he is a recovery advocate and has often criticized Breed and other government officials.
"Even though she was right [on Tuesday], a lot of what we see that's happened in San Francisco happened on her watch. So she also has to bear some responsibility for that," Wolf said.
DRUG RECOVERY ADVOCATE 'HOPEFUL' SAN FRANCISCO MAYOR CAN STOP CITY'S DOWNWARD SPIRAL:
WATCH MORE FOX NEWS DIGITAL ORIGINALS HERE
Breed joined a chorus of liberal mayors across the country who diverted funds from police in 2020 after the murder of George Floyd in Minneapolis. The next year, Breed reversed course and announced an emergency request for more money to bolster the police department and address crime.  
Wolf added that Breed's response to Preston's questioning was "somewhat performative" but it "definitely needed to happen."
San Francisco residents have complained for years about rising homelessness, crime and drug use in their neighborhoods. The coronavirus pandemic sparked a mass exodus from the Bay Area, and while the flow has slowed since the start of the pandemic, San Francisco County still lost 9,421 residents last year, according to the Census Bureau.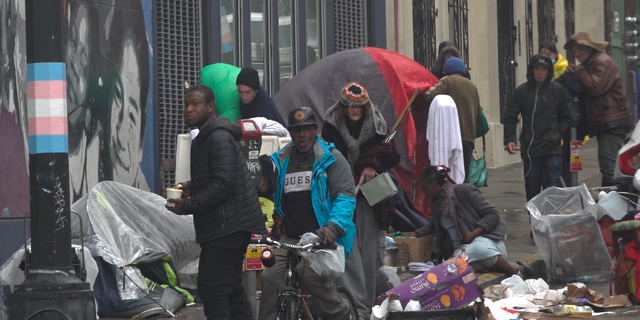 SAN FRANCISCO MAN SAYS HE'S WITNESSING 'COLLAPSE' OF WESTERN CIVILIZATION A MONTH AFTER NEWSOM PROMISED AID
Far-left progressives and Socialists have controlled politics in Golden Gate City for years and "drove San Francisco into a ditch," Wolf said.
"Our downtown has cratered," he said, pointing out that the city's most prominent mall recently opted to default on its loan and hand its property over to lenders. "They walked away because they had lost confidence that shoppers would return to this town."
Wolf said progressive politicians can "blame the pandemic only so much" and that public drug use, crime and homelessness have exacerbated problems downtown. 
"You have to start thinking that it's maybe bad policy combined with bad leadership that equals actually bad outcomes," he said. "We're kind of scraping the bottom right now and hopefully there's nowhere to go from here except up."
CLICK HERE TO GET THE FOX NEWS APP
Wolf said the "jury's still out" on whether Breed will follow through with a tough-love approach to the drug crisis, combining public health with accountability.
"If she can figure that out," he said, "then we can maybe make some real progress in San Francisco."
To hear more from Wolf, click here.
Ramiro Vargas contributed to the accompanying video.