The Biden administration announced this week that it is extending protection from deportations to more than 330,000 immigrants from four countries who were shielded by temporary protected status (TPS) – although one top Democrat senator said the move "simply does not go far enough."
The Department of Homeland Security announced that it is rescinding a move by the Trump administration to end TPS for nationals from El Salvador, Honduras, Nepal and Nicaragua and extending the protections for an additional 18 months. It is expected to shield about 337,000 immigrants, some will be here illegally or at risk of overstaying their visa.
TPS authority allows the Department of Homeland Security to protect nationals of designated countries living in the U.S. from potential deportation if they are eligible, allows them to apply for work permits and gives them the freedom to travel. TPS is based on three grounds: armed ongoing conflict, environmental disasters or "extraordinary and temporary conditions."
BIDEN ADMINISTRATION GRANTS TEMPORARY PROTECTED STATUS TO IMMIGRANTS FROM CAMEROON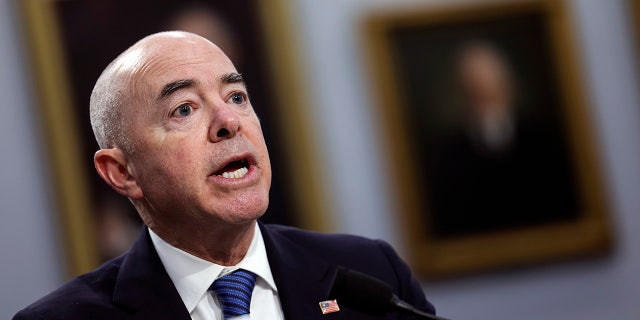 There are currently 16 countries designated for TPS, many of them either designated or extended by the Biden administration. Critics of the administration on the right have decried the use of the authority as "amnesty-lite."
"Through the extension of Temporary Protected Status, we are able to offer continued safety and protection to current beneficiaries who are nationals of El Salvador, Honduras, Nepal, and Nicaragua who are already present in the United States and cannot return because of the impacts of environmental disasters," said DHS Secretary Alejandro Mayorkas said in a statement. "We will continue to offer support to them through this temporary form of humanitarian relief."
BIDEN ADMIN GIVES TEMPORARY PROTECTED STATUS TO TENS OF THOUSANDS OF AFGHAN EVACUEES
However, despite the broad use of the authority by the Biden administration, Sen. Bob Menendez, D-N.J., criticized DHS for not going a step farther and excluding both Guatemala and Venezuela.
"I am glad the Biden administration has reversed the Trump administration's cruel and misguided decision to rescind TPS designations for El Salvador, Honduras, Nicaragua and Nepal," he said. However, this decision simply does not go far enough."
LOS ANGELES MAYOR SLAMS 'ABHORRENT' TEXAS MOVE TO BUS MIGRANTS TO HER CITY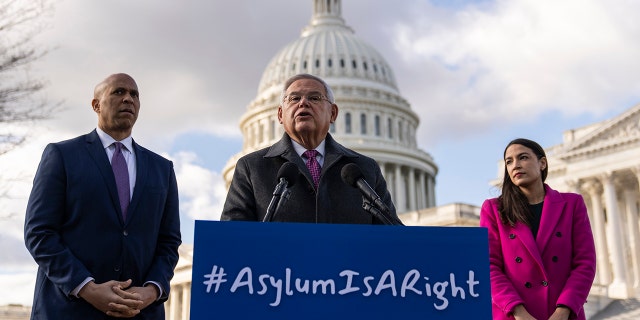 CBS News reported this week that some top administration officials opposed expanding TPS, citing concerns about it potentially leading to an increase in illegal immigration at the southern border.
In a statement, Menendez said he was concerned that the decision "may have been driven in part by political calculations instead of sound policy rationale and the conditions in each country."
He called on the administration to "more aggressively leverage" its authority on TPS to address "long-standing challenges of our immigration system."
CLICK HERE TO GET THE FOX NEWS APP
The Biden administration has called for a pathway to citizenship for millions of illegal immigrants – including TPS recipients. Menendez led the Senate push for legislation that included such an amnesty in 2021, but it failed after failing to pick up Republican support in the upper chamber.