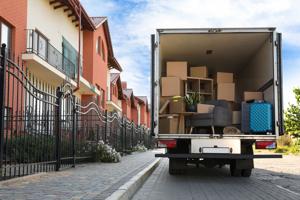 (The Center Square) – Illinois residents continue to leave the state, according to the most recent U.S. Census data. One analyst says some residents are going for warmer weather, while others are crossing the border to rid themselves of the state's high taxes and crime. 
U.S. Census Bureau data on state-to-state migration released last week shows that Illinois gained 4,000 residents from nine other states. But about 150,000 left for other states. That means 146,000 Illinoisans on net left in 2021. 
Ted Dabrowski of Wirepoints analyzed the data. He said crime and corruption are major factors in people leaving. 
"Most people see the crime. We are leading the nation in homicides in Chicago. People get that," Dabrowski told The Center Square. "People understand the level of corruption in Illinois, and they are tired of it. Home values have underperformed the rest of the country, and people know these things." 
In April, Gov. J.B. Pritzker denied continued reports from the Cebnsus Bureau, the IRS and elsewhere that Illinois' population is shrinking. Pritzker and other Democrats point to a Post Enumeration Survey released last year that indicated the state was undercounted in the 2020 Census by nearly 2%.   
"We did a Census in 2020. Turns out, all the American Community Survey, wrong," Pritzker said. "We gained population in the state of Illinois." 
Dabrowski said Democrats can deny the problem if they wish, but the U.S. Census information is not the only data that shows Illinois' continued population decline. 
"This new Census data confirms what we've seen from U-Haul, from United Van lines and from IRS data, and that's that Illinoisans are leaving the state," Dabrowski said. "They are leaving and going to other states that are providing better opportunities for Illinoisans." 
The top state to which Illinoisans have been flocking is Florida. However, many have decided to leave Illinois for other states in the region. 
"These are Midwestern states. They have their Midwestern rust belt problems. The problem is Illinois has just become so uncompetitive," Dabrowksi said. "I mean, think of gas prices. Missouri gas prices are around 75 cents cheaper. It's why people cross the border to get their gas. It's also cheaper in Indiana and Wisconsin." 
Other Census data shows 81 of Illinois' 102 counties  lost population last year. After the decennial Census, Illinois lost a seat in the U.S. Congress because of continued population decline. 
Not only have people moved out of Illinois, but over the past year, Boeing, McDonald's, Citadel and other businesses have reduced their corporate footprints in Illinois. 
Pritzker countered that companies like Manner Polymers, which announced earlier this month that it would be building a new facility in Mount Vernon, are choosing Illinois due to generous tax incentives.
In total, the 2021 Census data shows that 58,000 residents left Illinois for other midwestern states. 
Nationwide, nearly 7.9 million people moved between states in 2021, up from almost 7.4 million in 2019.