White House press secretary Karine Jean-Pierre violated the Hatch Act, the federal law limiting certain political activities of federal employees to prevent influencing elections, one government watchdog has found.
According to the Office of Special Counsel, Jean-Pierre committed the violation last year ahead of the 2022 midterm elections when she repeatedly referred to "mega MAGA Republicans" while acting in her role as White House press secretary.
"Because Ms. Jean‐Pierre made the statements while acting in her official capacity, she violated the Hatch Act prohibition against using her official authority or influence for the purpose of interfering with or affecting the result of an election," the agency wrote in a letter dated June 7 shared with NBC News.
BERNIE SANDERS TO BLOCK ALL BIDEN HEALTH NOMINEES UNTIL ADMIN DELIVERS PLAN TO LOWER DRUG PRICES: REPORT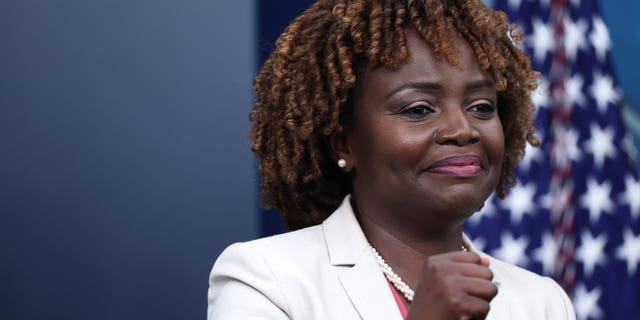 Jean-Pierre, who frequently cites the Hatch Act during the daily White House press briefing to avoid answering questions related to President Biden's re-election campaign or other candidates, made the comments during a briefing on Nov. 2.
"Unfortunately, we have seen mega MAGA Republican officials who don't believe in the rule of law. They refuse to accept the results of free and fair elections and they fan the flames of political violence through what they praise and what they refuse to condemn. It remains important for the President to state strongly and unequivocally that violence has no place in our democracy," she said.
Biden previously introduced the term "mega MAGA" on Oct. 21 while attacking Republican economic policies as "mega MAGA trickle down."
HHS SECRETARY XAVIER BECERRA VIOLATED HATCH ACT, OFFICE OF SPECIAL COUNSEL FINDS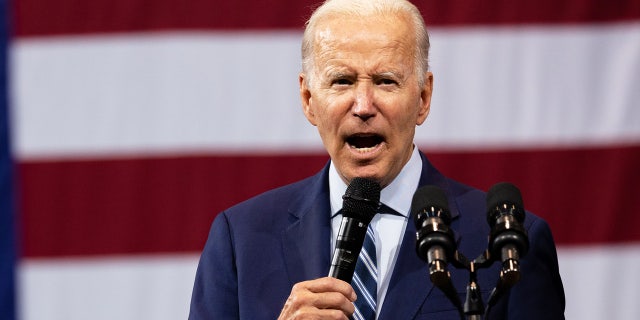 The agency's letter went on to describe Jean-Pierre's comments as "an inappropriate attempt to influence the vote," but added that it "decided to close this matter without further action."  
The letter also noted that White House Counsel "did not at the time believe that Ms. Jean‐Pierre's remarks were prohibited," and said it had issues Jean-Pierre "a warning letter."
Fox News Digital reached out to the White House for comment but did not immediately receive a response.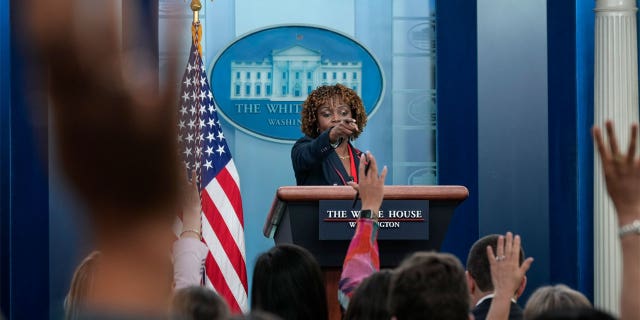 CLICK HERE TO GET THE FOX NEWS APP
Fox News' Lindsay Kornick contributed to this report.