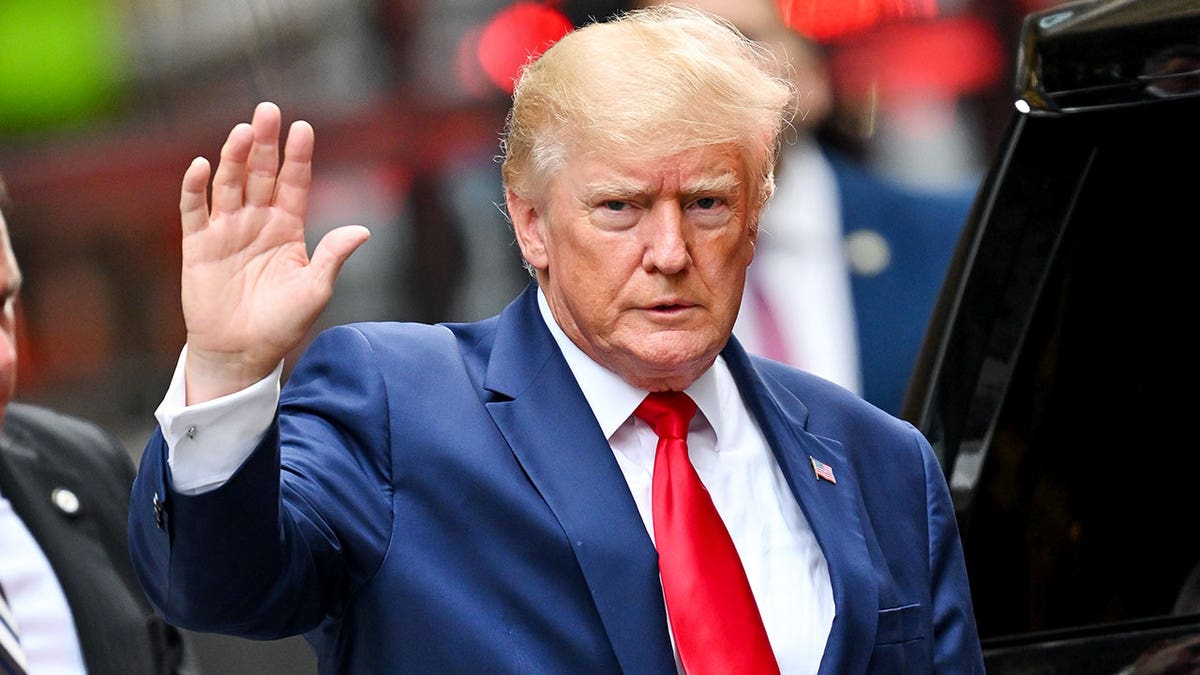 Former President Trump and two of his top attorneys representing him in Special Counsel Jack Smith's investigation parted ways Friday, just a day after he was indicted. 
Trump, the current front-runner in the 2024 Republican presidential primary, was indicted on at least seven counts involving obstruction of justice, conspiracy, and illegal retention of classified government material. He has been ordered to appear in federal court in Miami on Tuesday. The indictment remains unsealed. 
The lawyers representing him ahead of his indictment, Jim Trusty and John Rowley, resigned Friday. 
"This morning we tendered our resignations as counsel to President Trump, and we will no longer represent him on either the indicted case or the January 6 investigation," Trusty and Rowley said in a statement Friday. "It has been an honor to have spent the last year defending him, and we know he will be vindicated in his battle against the Biden Administration's partisan weaponization of the American justice system." 
"Now that the case has been filed in Miami, this is a logical moment for us to step aside and let others carry the cases through to completion," they added. "We have no plans to hold media appearances that address our withdrawals or any other confidential communications we've had with the President or his legal team." 
Trump, taking to his TRUTH Social on Friday, said he will bring on a new attorney, Todd Blanche. 
"For purposes of fighting the Greatest Witch Hunt of all time, now moving to the Florida Courts, I will be represented by Todd Blanche, Esq., and a firm to be named later," Trump said in a TRUTH Social post Friday. "I want to thank Jim Trusty and John Rowley for their work, but they were up against a very dishonest, corrupt, evil, and "sick" group of people, the likes of which has not been seen before." 
He added: "We will be announcing additional lawyers in the coming days. When will Joe Biden be Indicted for his many crimes against our Nation? MAGA!"