FIRST ON FOX — A GOP lawmaker on the House Oversight and Accountability Committee who reviewed the subpoenaed FBI document that alleges President Joe Biden was involved in a criminal bribery scheme said the allegations in the document are "worse than has been reported so far."
Rep. Nancy Mace, R-S.C., told Fox News Digital after her review of the FD-1023 document, which the FBI on Thursday allowed the full committee to review, that there is "damning evidence the sitting president of the United States sold out his country in an ongoing bribery scheme."
"The American people and media deserve to see the evidence. We should follow the facts," she said.
House Oversight Committee Chairman James Comer, R-Ky., and Sen. Chuck Grassley, R-Iowa, were first approached by a whistleblower who said the FBI was in possession of a document – an FD-1023 form dated June 30, 2020 – that explicitly detailed information provided by a confidential human source who alleged that Biden, while serving as vice president, was involved in a $5 million criminal bribery scheme with a foreign national in exchange for influence over policy decisions.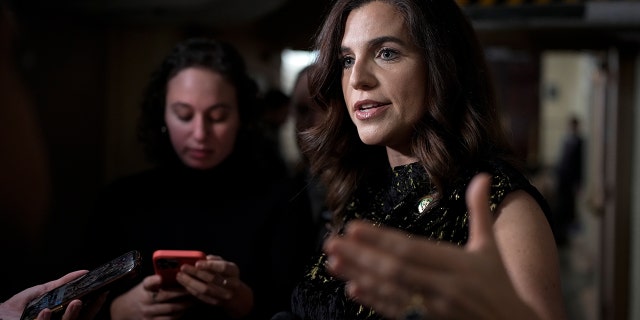 After being subpoenaed for the document, FBI Director Christopher Wray on Monday allowed Comer and House Oversight Committee ranking member Jamie Raskin, D-Md., to view the document in a secure sensitive compartment information facility. 
EXCLUSIVE: PERSON ALLEGING BIDEN CRIMINAL BRIBERY SCHEME IS 'HIGHLY CREDIBLE' FBI SOURCE USED SINCE OBAMA ADMIN: SOURCE
But Comer still pushed for the document's public release and threatened to hold Wray in contempt of Congress if he wouldn't authorize it.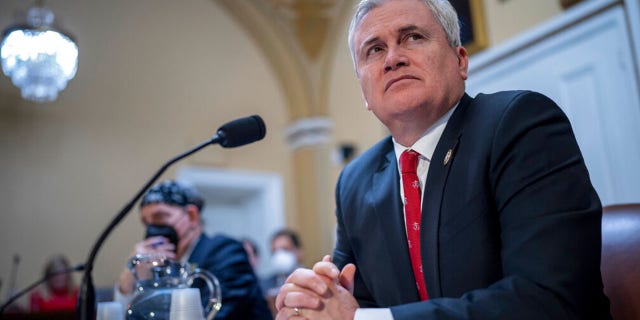 Late Wednesday, Comer accepted an offer from the FBI to let the full committee panel review the document and canceled the committee's planned Thursday vote to hold Wray in contempt.
"After weeks of refusing to even admit the FD-1023 record exists, the FBI has caved and is now allowing all members of the Oversight and Accountability Committee to review this unclassified record that memorializes a confidential human source's conversations with a foreign national who claimed to have bribed then-Vice President Joe Biden," Comer said in a statement following the decision.
The information in the FD-1023 document, according to the whistleblower, reveals "a precise description of how the alleged criminal scheme was employed as well as its purpose" and details an arrangement that involved an exchange of money for policy decisions.
FBI WILLING TO ALLOW ALL HOUSE OVERSIGHT COMMITTEE MEMBERS TO VIEW BIDEN DOC ALLEGING CRIMINAL SCHEME: SOURCE
"A confidential human source is not a mere walk-in or a mere tip like some journalists have reported. A confidential human source purpose is to advance investigative activity. And the FBI takes great care to make sure that they can vet these people and know that they serve a useful purpose," Grassley said in a floor speech on Tuesday.
Grassley also said that, according to unclassified and legally protected whistleblower disclosures, the FBI paid the confidential human source at least $200,000 since the source was opened and operational.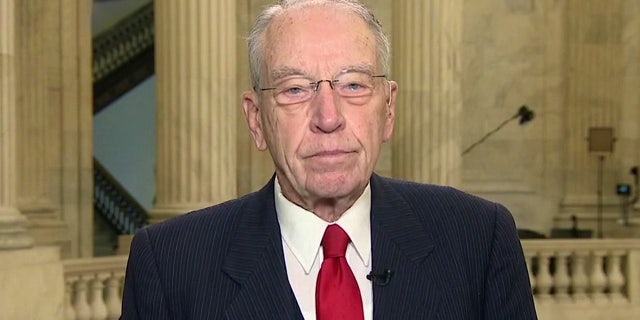 BARR SLAPS DOWN DEMOCRAT CLAIM THAT HE ENDED BIDEN CORRUPTION INVESTIGATION: 'NOT TRUE'
An FD-1023 form is used by FBI agents to record unverified reporting from a confidential human source. The form is used to document information as told to an FBI agent, but recording that information does not validate or weigh it against other information known by the FBI.
Fox News Digital's Brooke Singman, Jake Gibson and Chad Pergram contributed to this report.