FIRST ON FOX: Florida officials confirmed on Tuesday that the state is behind multiple migrant flights to California in recent days, saying that the migrants on board gave their consent.
The flights have sparked a furious response and accusations of kidnapping from California's governor and attorney general.
The Florida Division of Emergency Management told Fox News in an email that Florida flew the migrants to California as part of a voluntary relocation. 
"Through verbal and written consent, these volunteers indicated they wanted to go to California. A contractor was present and ensured they made it safely to a 3rd-party NGO," the email said. The office also provided video of what appeared to be migrants signing consent forms, and talking about how they were treated "super well."
California officials had said earlier this week that two planes full of migrants had landed at different airports on Friday and Monday, and that they believed the flights came as part of the Florida's voluntary migrant transportation program — which flies migrants to "sanctuary jurisdictions" across the country.
Florida Gov. Ron DeSantis signed legislation in February expanding the program, called the "unauthorized alien transport program," with an extra $12 million in funding.
NEWSOM THREATENS DESANTIS WITH 'KIDNAPPING CHARGES' OVER MIGRANT FLIGHTS TO SACRAMENTO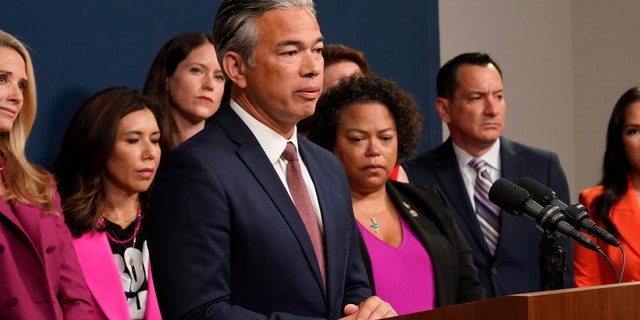 "Florida is using all tools available to protect our citizens from Biden's open border policies," he tweeted at the time.
But both Attorney General Rob Bonta and Gov. Gavin Newsom have accused Florida of exploiting the migrants. On MSNBC, Bonta said that the migrants had been promised help to find jobs if they traveled on the flights.
"The State of Florida needs to be held accountable for these actions," he said. "These actions are cruel, they're inhumane, they're morally bankrupt, they're wrong."
He said it was a "cheap political act to get cheap political points." Bonta had previously issued a statement calling the move "state-sanctioned kidnapping" and that his office was evaluating criminal or civil action against those involved in the transports.
"California and the Sacramento community will welcome these individuals with open arms and provide them with the respect, compassion, and care they will need after such a harrowing experience," Bonta said in a statement.
CALIFORNIA OFFICIALS INVESTIGATING MIGRANT ARRIVALS IN SACRAMENTO: 'WITHOUT ANY ADVANCE WARNING'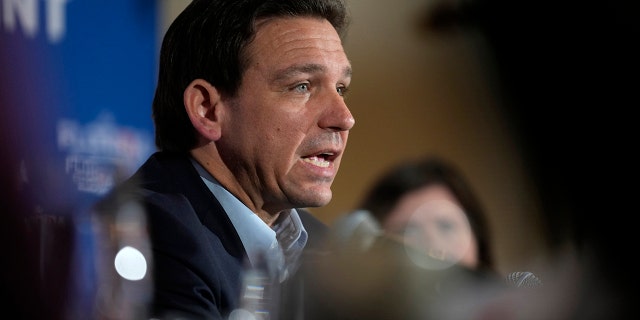 While the number of migrants purportedly being transported to "sanctuary" jurisdictions — which forbid or limit cooperation with Immigration and Customs Enforcement — is relatively small compared to the numbers hitting the border, it has turned into a major political issue as state lawmakers fume at the migrants being sent their way.
Last year, DeSantis dominated headlines when he flew migrants into Martha's Vineyard — a vacation hotspot for Democratic politicians. 
Gov. Newsom had lashed out at DeSantis in a tweet, in which he mentioned the Martha's Vineyard transports, and appeared to threaten the Republican governor with kidnapping charges.
FLORIDA AG MOODY MOVES TO BLOCK DHS FROM RELEASING MIGRANTS INTO INTERIOR WITH COURT DATES
"@RonDeSantis you small, pathetic man. This isn't Martha's Vineyard. Kidnapping charges?" he tweeted, attaching California state law of kidnapping laws.
Republicans have argued that sanctuary policies draw migrants to the border, and therefore it is right that migrants go to those areas as well as border towns and cities. Texas has been at the forefront of the transports, sending thousands of migrants to New York City, Denver, Washington D.C. and Chicago. 
In the email on Tuesday, the Florida officials noted that mayors in Colorado and Texas states had also transported migrants across the country.
"From left-leaning mayors in El Paso, Texas, and Denver, Colorado, the relocation of those illegally crossing the United States border is not new. But suddenly, when Florida sends illegal aliens to a sanctuary city, it's false imprisonment and kidnapping," they said.
CLICK HERE TO GET THE FOX NEWS APP
New York City has been particularly hard by the migrant movements, many of whom have not been transported by Texas but have moved there on their own. This week NYC Mayor Eric Adams suggested migrants be put into private residences after homeless shelters have been overwhelmed.
Fox News' Chris Pandolfo and Landon Mion contributed to this report.