White House press secretary Karine Jean-Pierre refused to answer a question Friday related to Hunter Biden's previous drug use and reported plans to use the Second Amendment as a defense should he be charged with a gun crime.
When asked during the White House press briefing whether someone who is a drug user should be able to possess a firearm, Jean-Pierre simply said, "I'm not going to get into a tit-for-tat on this. I'm just not going to."
Hunter, a known past drug user who battled drug abuse and addiction, has been under investigation by the Justice Department, a portion of which involves a 2018 gun purchase. During that time, Hunter said he was a regular cocaine user.
HUNTER BIDEN ARMING HIMSELF WITH SECOND AMENDMENT DEFENSE AMID DOJ PROBE FOR ILLEGAL GUN PURCHASE: REPORT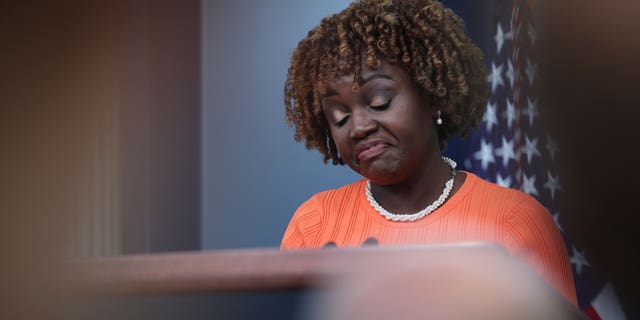 Federal law prohibits drug users from owning guns, but a Supreme Court ruling last year that essentially broadened Second Amendment protections puts that prohibition into question – and Hunter's lawyers could use the argument as part of his defense.
President Biden, Hunter's father, however, previously criticized the SCOTUS decision his son's legal team is preparing to use in his defense should he be charged, saying at the time that he was "deeply disappointed."
"Since 1911, the State of New York has required individuals who would like to carry a concealed weapon in public to show a need to do so for the purpose of self-defense and to acquire a license," Biden said in an official statement. "More than a century later, the United States Supreme Court has chosen to strike down New York's long-established authority to protect its citizens." 
TRUMP SAYS BIDEN FAMILY IS 'BEING PROTECTED' BY THE 'CORRUPT' AND 'ONE-SIDED' JUSTICE SYSTEM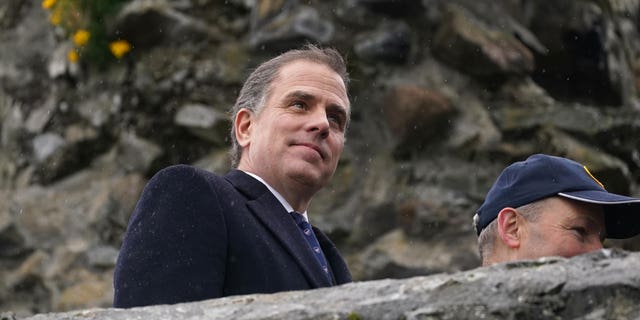 "This ruling contradicts both common sense and the Constitution, and should deeply trouble us all," he added.
First reported in Politico, Biden's lawyers have already told DOJ officials that, if their client is charged with the gun crime, they will challenge the law under the Second Amendment, a person familiar told the publication. 
When he bought the gun in 2018, Biden filled out a federal form on which he allegedly claimed that he was not "an unlawful user of, or addicted to" any "controlled substance," Politico reported in 2021. However, according to Biden's 2021 memoir, he frequently used crack cocaine at the time.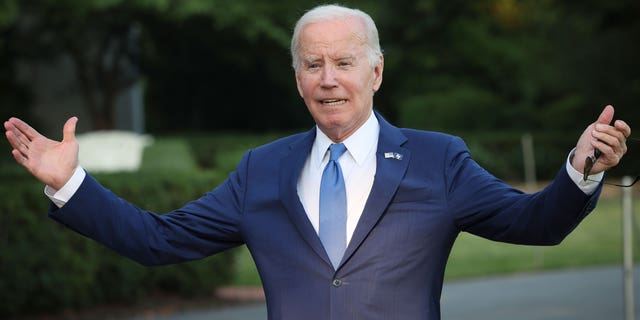 CLICK HERE TO GET THE FOX NEWS APP
The scenario could put Hunter and conservative Republicans on the same side of trying to bolster pro-Second Amendment legal precedent.
Fox News' Brianna Herlihy contributed to this report.