Republican presidential candidate Ron DeSantis said Hunter Biden "would have been in jail years ago" if he were a Republican as the federal investigation into the president's son is now in its fifth year. 
The Florida governor, who recently announced his entrance into the 2024 presidential contest, made the comments during a campaign stop in Iowa when speaking about "weaponized" bureaucracy in Washington, D.C.
"We have a bureaucracy that our Founding Fathers would find unrecognizable," DeSantis said on Wednesday. "It is an unaccountable, weaponized, administrative state that unevenly wields authority depending on its targets."
"Two different sets of rules depending on whether you're a member in good standing of elite society or not," he continued. "If Hunter were a Republican, he would have been in jail years ago."
HERE ARE THE WHISTLEBLOWERS SCORCHING THE BIDEN ADMINISTRATION ON HUNTER PROBE, IRS, FBI
The federal investigation into Hunter Biden's "tax affairs" began in 2018 amid the discovery of suspicious activity reports regarding funds from "China and other foreign nations."
Fox News Digital first reported the existence of an investigation ahead of the presidential election in October 2020. It also became known that the FBI had subpoenaed the laptop purportedly belonging to Hunter during an existing money laundering investigation.
WHISTLEBLOWER SAYS HE'S 'WILLING TO BE HOMELESS AT HANDS OF FBI' TO SPEAK OUT ON ALLEGED WEAPONIZATION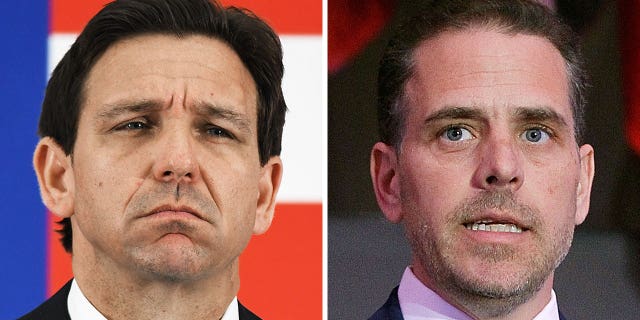 But Democrats and mainstream media outlets widely panned stories about the laptop as Russian disinformation. At the time, then-Director of National Intelligence John Ratcliffe confirmed that the laptop was "not part of some Russian disinformation campaign," a claim rejected by many echoing the Russian storyline. 
CLICK HERE TO GET THE FOX NEWS APP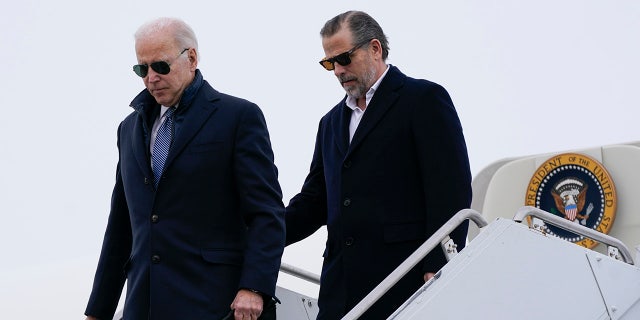 Whistleblowers have also emerged over the last several years to accuse the Biden administration of mishandling the federal investigation, politicizing federal law enforcement agencies and shielding evidence related to a so-called "criminal scheme" Joe Biden allegedly engaged in as vice president.
Hunter Biden's lawyer did not immediately respond to a request for comment.
Fox News Digital's Brooke Singman and Aubrie Spady contributed to this report.