Sen. Joe Manchin, D-W.Va., said Tuesday he "absolutely" believes the debt ceiling deal struck by President Biden and House Speaker Kevin McCarthy, R-Calif., will pass with bipartisan support, even though some progressives and conservatives might vote against it.
"If you're looking for reason to be the against something in Washington, you can always find something saying it wasn't good enough, didn't go far enough," Manchin said a radio interview on West Virginia's Metro News. "The bottom line is, we cannot have the threat of default for the sake of our economy. Now on top of that, there was a negotiation, it was bipartisan."
"Now, is there going to be Republicans who won't vote for it? Sure. Will there be Democrats who don't vote for it? Sure. Will there be enough to pass it? I absolutely think so," he added.
Manchin scored a victory in the final deal with the inclusion of language on the Mountain Valley Pipeline, a natural gas pipeline that spans from his home state into southern Virginia that Republicans have said is key to bolstering U.S. energy independence.
DEBT CEILING AGREEMENT IN PRINCIPLE REACHED BETWEEN DEMOCRATS, REPUBLICANS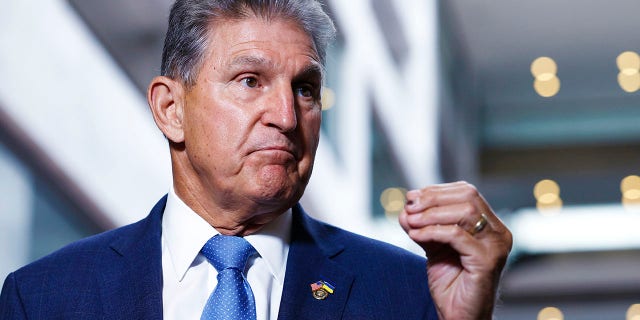 Manchin brushed off concerns from his fellow Democrat, Sen. Tim Kaine, D-Va., who vowed to mount an effort to get the pipeline stripped from the final debt limit bill.
"Well, that's fine. We're gonna have some of that, we understand. I respectfully disagree with him," Manchin said."No matter what you do, you're not going to satisfy some people. We just respectfully disagree. Tim Kaine's a friend of mine, I respectfully disagree with him on this."
REPUBLICANS SECURE MASSIVE GAS PIPELINE APPROVAL IN DEBT CEILING DEAL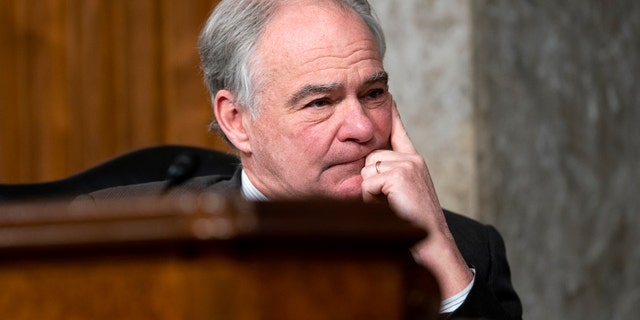 The bill has already seen support among moderates in both parties, but it remains to be seen whether it will be enough to get 218 votes in the House and 60 in the Senate. Both conservatives and progressives have predictably balked at the compromise legislation, with the former accusing it of not going far enough to rein in spending while the latter has opposed spending cuts in the bill.
Manchin's statement supporting the deal's Mountain Valley Pipeline inclusion was quickly joined by criticism from Sen. Tim Kaine, D-Va., who vowed to introduce an amendment to repeal that provision.
BIDEN, MCCARTHY REACH DEBT CEILING DEAL TO AVOID DEFAULT: HERE'S WHAT'S IN IT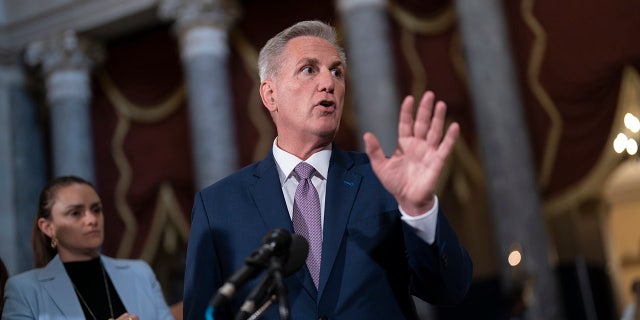 Kaine's spokesperson told multiple outlets that the senator was disappointed by its inclusion and said it was unrelated to the debt limit.
CLICK HERE TO GET THE FOX NEWS APP 
Manchin, who chairs the Senate Energy and Natural Resources Committee, said on Monday evening, "Last summer, I introduced legislation to complete the Mountain Valley Pipeline. I am pleased Speaker McCarthy and his leadership team see the tremendous value in completing the MVP to increase domestic energy production and drive down costs across America and especially in West Virginia."
"I am proud to have fought for this critical project and to have secured the bipartisan support necessary to get it across the finish line," he said.