Alex Soros, son of liberal billionaire George Soros, has maintained access to the upper echelons of President Biden's White House and has frequently taken advantage of those channels.
The younger Soros, who chairs the board of directors for his father's Open Society Foundations network, has now visited the White House at least 17 times since 2021, according to a Fox News Digital review of visitor logs.
Alex's most recent visits include three meetings between February 8th and 10th, records released Tuesday show. The visitor logs list Jon Finer, the principal deputy national security adviser; Jordan Finkelstein, special assistant to the president and the chief of staff for senior Biden adviser Anita Dunn; and Mariana Adame, the adviser to the counselor of the president, as the individuals who greeted Alex.
TOP BIDEN OFFICIAL REPEATEDLY MET WITH SOROS' FOUNDATION AND OTHER INFLUENTIAL LEFT-WING GROUPS, DOCS SHOW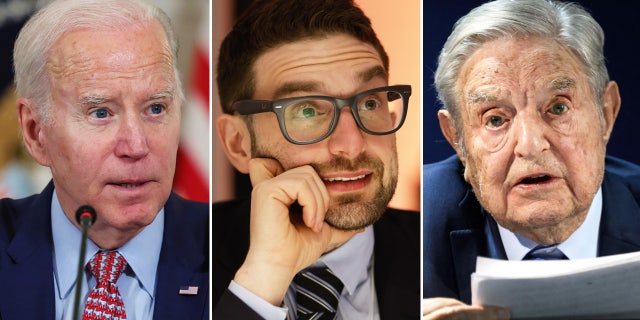 It remains unclear precisely who Alex may have met with for the sessions, as the records can contain White House staff who book appointments, meet the guests and take them to other personnel.
For example, a White House official confirmed to Fox News Digital in January that two of Alex's past visits were with Ron Klain, Biden's former chief of staff, who was not listed in the records. OSF did not answer questions on the nature of his most recent meetings, and the White House did not respond to an inquiry. 
The three most recent visits come on the heels of his 14 prior visits to the White House. And while the younger Soros has taken advantage of the Biden connections, he's also maintained close contact with Democratic lawmakers, which he often boasts about and posts on social media.
Alex's Instagram shows dozens of pictures with top Democrats in the House and the Senate between 2018 and 2022. Two of the Democrats who appeared the most were Senate Majority Leader Chuck Schumer of New York, with at least nine meetings, and then-House Speaker Nancy Pelosi of California, with at least eight visits.
"Good to see majority leader [Schumer] earlier this week! Energized to elect at least two more Democratic senators so we can secure voting rights and a woman's right to chose!" Soros posted on his Instagram in July 2022 along with a picture of the pair.
TOP GEORGE SOROS DIRECTOR HAS FREQUENT WHITE HOUSE ACCESS, RECORDS SHOW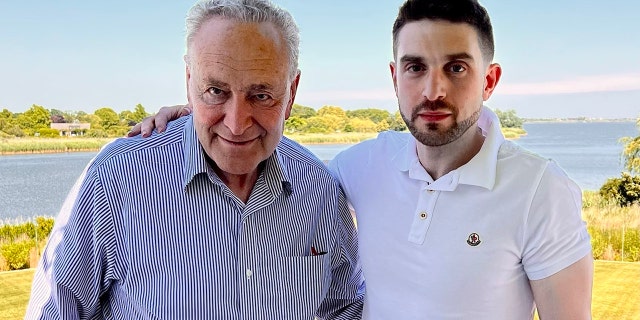 In a December 2021 Instagram post that included three photos of the pair meeting, Alex called Schumer his "good friend" and said he had a "great meeting" with him at the Capitol. A few months earlier, Alex took a selfie with Schumer wearing a bicycle helmet and said it was "good to see our senate majority leader [Schumer] the other day, biking and in good shape, and so focused on [voting rights] legislation."
Alex took a picture with Pelosi at the White House state dinner for French President Emmanuel Macron in December and said she gets the "best dressed award" and is the "greatest Speaker of the House in American History!"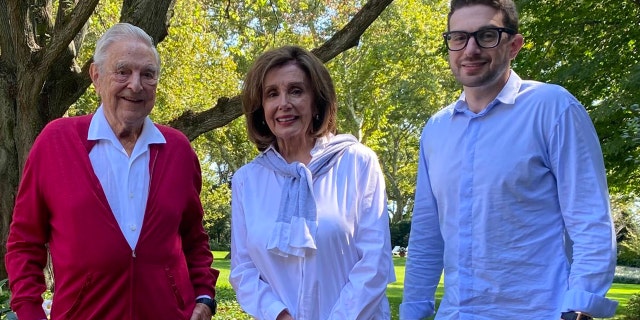 In an Instagram post from September 2022, Alex and Pelosi posed for a picture with the caption, "Great to see our fearless Speaker of the House [Pelosi]." In a September 2021 post, the younger Soros posed outside with his dad and Pelosi in an undisclosed location with the caption, "In Pelosi we trust! Was good seeing [Speaker Pelosi] this weekend."
Alex has also posted two photos of him meeting with House Minority Leader Hakeem Jeffries of New York. The most recent photo appears to be in New York City and includes the caption, "Wonderful to see our new leader in the house [Rep. Jeffries]. We are in the great hands of one of New York City's own." The other photo was in Washington, DC. 
SOROS-BACKED POLICY GROUP NOTCHES VICTORY WITH BIDEN'S TRANSGENDER TITLE IX RULES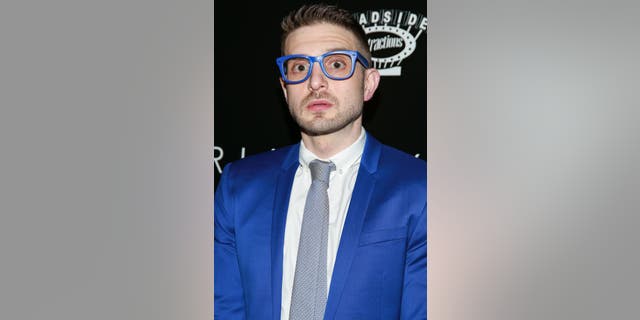 Other Democrats pictured on Alex's Instagram include Transportation Secretary Pete Buttigieg, Minnesota Attorney General Keith Ellison, Reps. Ro Khanna of California and Ilhan Omar of Minnesota, failed Texas gubernatorial candidate Beto O'Rourke, and Sen. Raphael Warnock of Georgia.
Alex, meanwhile, has poured cash into liberal super PACs and campaigns while meeting with the Democratic politicians, Federal Election Commission records show.
Since the 2018 elections, Alex has donated nearly $6 million to federal political coffers, with his most significant contribution being $2 million to the Schumer-aligned Senate Majority PAC. 
CLICK HERE TO GET THE FOX NEWS APP
Alex also dropped over $700,000 into the Biden Victory Fund in 2020, putting him among its top donors. He's pushed hundreds of thousands in additional cash to the Nancy Pelosi Victory Fund, the Democratic National Committee, and the Democratic Congressional Campaign Committee (DCCC). 
Additionally, tens of thousands more went to state Democratic parties and individual campaigns, many of which were maximum contributions, the filings show.