The Justice Department announced civil litigation Wednesday against 13 coal companies owned and operated by the son of Democrat West Virginia Sen. Joe Manchin's top GOP political rival. 
The complaint, filed in the U.S. District Court for the Western District of Virginia, Roanoke Division, alleges that James C. Justice III – son of West Virginia Gov. Jim Justice – and his companies committed more than 100 violations harmful to the environment.
"Over a five-year period, defendants engaged in over 130 violations of federal law, thereby posing health and safety risks to the public and the environment," U.S. Attorney Christopher R. Kavanaugh for the Western District of Virginia said in a statement Wednesday. "After given notice, they then failed to remedy those violations and were ordered over 50 times to cease mining activities until their violations were abated. Today, the filing of this complaint continues the process of holding defendants accountable for jeopardizing the health and safety of the public and our environment."
The complaint names as defendants the younger Justice and 13 local companies: A&G Coal Corp., Bluestone Coal Corp., Bluestone Oil Corp., Chestnut Land Holdings, LLC, Dynamic Energy, Inc., Frontier Coal Co., Justice Energy Co., Kentucky Fuel Corp., National Coal, LLC., Pay Car Mining, Inc., Premium Coal Company, Inc., S and H Mining, Inc., and Tams Management, Inc., as defendants. The DOJ seeks payment of civil penalties and reclamation fee debt amounting to approximately $7.6 million.
Gov. Justice, a Republican, is looking to unseat Manchin from the Senate in 2024. The DOJ litigation was announced a day after Newsweek reported that Manchin was trailing 22 points behind Justice in a new poll, a concerning signal to Democrats looking to hold onto the Senate majority during next year's elections.  
MANCHIN PRAISES DEBT CEILING, PREDICTS PASSAGE DESPITE GOP, DEM DEFECTIONS 
The defendants are accused of failing to pay over $5 million in civil penalties assessed by the Office of Surface Mining Reclamation and Enforcement (OSMRE). They additionally owe and have not paid over $190,000 in Abandoned Mine Land reclamation fee debts, the complaint says.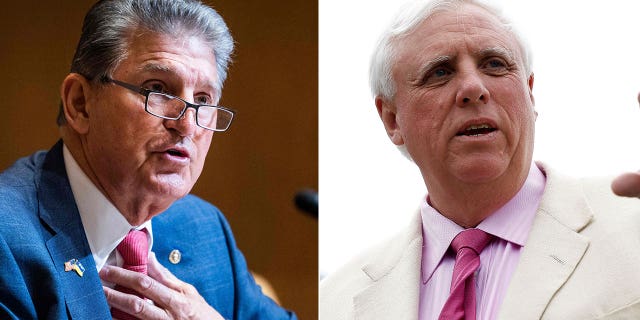 On behalf of the Secretary of Interior, the DOJ said it brought the action under the Surface Mining Control and Reclamation Act of 1977, which established "a nationwide program to protect society and the environment from the adverse effects of surface coal mining operations," to recover $4,376,328 in uncontested corporate civil penalties, $1,419,959 in uncontested individual civil penalties, and $190,759.97 in uncontested AML reclamation fee and audit debts, "in addition to unpaid pre-judgment interest, late payment penalties, and administrative expenses collectively owed by Defendants, and to hold Defendants accountable for their violations." 
"Our environmental laws serve to protect communities against adverse effects of industrial activities including surface coal mining operations," Assistant Attorney General Todd Kim of the Justice Department's Environment and Natural Resources Division said in a statement. "Through this suit, the Justice Department seeks to deliver accountability for defendants' repeated violations of the law and to recover the penalties they owe as a result of those violations."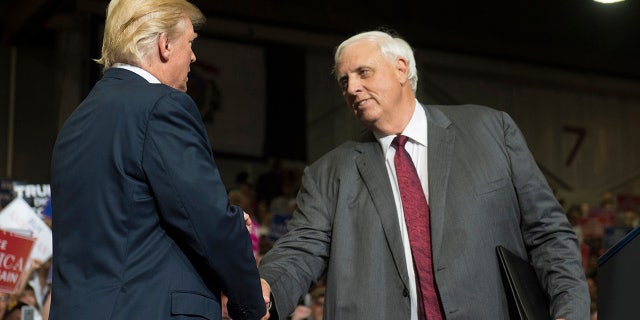 WEST VIRGINIA GOP GOV. JUSTICE JUMPS INTO RACE TO CHALLENGE DEMOCRATIC SEN. MANCHIN IN 2024
From 2018 to 2022, OSMRE cited Premium Coal, National Coal, and S+H Mining for over 100 violations and issued the companies over fifty cessation orders. "The underlying violations, which are no longer subject to challenge, pose health and safety risks or threaten environmental harm," the complaint says. 
The alleged violations include failure to maintain the face of a dam, its diversion ditches, and emergency spillway; failure to ensure the seismic stability of a dam; causing slope instability by improperly placing spoil against a downslope windrow and exposing timber in the backfill spoil; allowing surface water flows to erode haul roads; failure to maintain sediment control measures; failure to maintain sediment ponds; failure to remove excess sediment from basins; and unlawful discharges outside the permit area.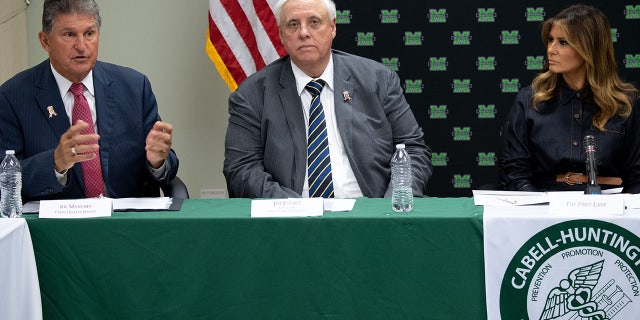 Other violations cited in the complaint include failure to clear rock and debris from a haul road after a rock fall; failure to provide certified reports regarding impoundments; failure to pass surface drainage through an approved siltation structure before leaving the permit area; failure to stabilize surface areas to effectively control erosion; failure to properly dispose of non-coal waste; failure to post an adjusted bond amount on an underbonded site; failure to maintain diversion ditches leading to uncontrolled drainage; and failure to ensure that discharges from permits are in compliance by maintaining an approved National Pollution Discharge Elimination System permit under the Clean Water Act.
CLICK HERE TO GET THE FOX NEWS APP 
READ THE DOJ COMPLAINT – APP USERS, CLICK HERE:
The elder Justice, a successful businessman prevented from running for a third consecutive term as governor, announced in late April that he would run for Manchin's seat, ending months of speculation. Manchin is one of three Democratic senators up for reelection in 2024 who represent a state won by former President Donald Trump in the 2020 election. He has been the only Democrat elected to statewide office in West Virginia since Justice switched his party affiliation in 2017.
Attempts to reach the younger Justice were unsuccessful. Fox News Digital also reached out to the governor's office and the elder Justice's campaign but did not immediately hear back. 
The Associated Press contributed to this report.