Sen. Lindsey Graham, R-S.C., came out swinging after Russia issued a warrant for his arrest on Monday, challenging Russia to make its case before the International Criminal Court (ICC).
Russian officials announced a warrant for Graham's arrest after the senator accused Russia of war crimes in Ukraine and said U.S. military aid to Ukraine was "the best money we've ever spent." Graham made the comments in a filmed meeting with Ukrainian President Volodymyr Zelenskyy. He now says he will submit to the judgment of the ICC if Russia offers to do the same.
"Here's an offer to my Russian 'friends' who want to arrest and try me for calling out the Putin regime as being war criminals: I will submit to jurisdiction of the International Criminal Court if you do," Graham said Monday.
"Come and make your best case. See you in The Hague!" he added.
RUSSIA PUMMELS KYIV WITH WAVES OF EXPLOSIVE DRONES AHEAD OF UKRAINIAN FOUNDING HOLIDAY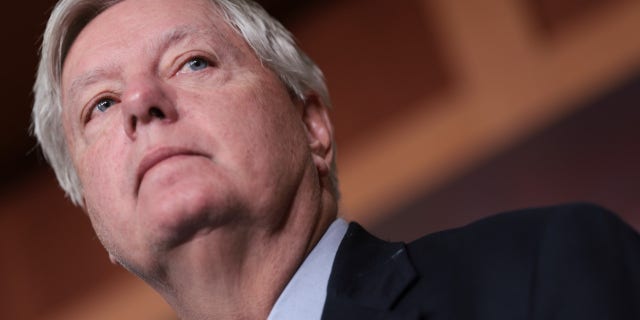 RUSSIANS COULD FACE REVOLT AS PUTIN'S 'BUTCHER' CALLS FOR MARTIAL LAW OVER UKRAINE
Graham stated that he considers the arrest warrant to be a "badge of honor."
U.S. estimates say Russian forces have killed some 42,000 Ukrainian civilians since the invasion began in February 2022. Officials also said 50,000 Russian forces have been killed, which continues to rise, and 180,000 have been wounded.
Ukrainian forces have also suffered greatly with 20,000 killed in action and 130,000 wounded over the past nearly 15 months.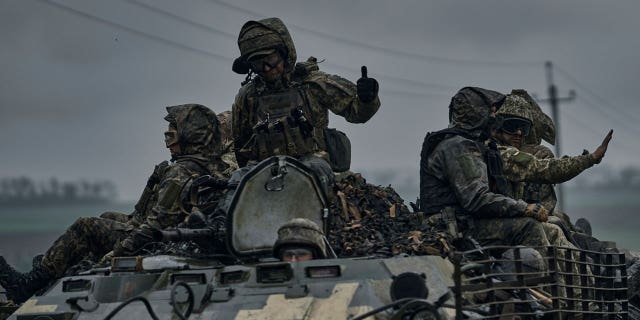 "To know that my commitment to Ukraine has drawn the ire of Putin's regime brings me immense joy. I will continue to stand with and for Ukraine's freedom until every Russian soldier is expelled from Ukrainian territory," Graham added.
UK CONSIDERS 'FIGHTER JET COALITION' WITH UKRAINE AS ZELENSKYY MEETS WITH PRIME MINISTER
Graham's spat with Putin's regime came as both Moscow and Kyiv suffered drone attacks. Russia has launched wave after wave of missiles, drones and bombs against the Ukrainian capital for months, with the vast majority being shot down. Tuesday's attack on Moscow was the first time Russia's capital has received similar treatment.
CLICK HERE TO GET THE FOX NEWS APP
Moscow's residents reported hearing explosions and the Defense Ministry later said eight drones had been fired at the city in a "terrorist attack" by the "Kyiv regime." The ministry said five drones were shot down and the systems of three were jammed, forcing them off course.
Fox News' Lucas Y. Tomlinson and Landon Mion contributed to this report.