Rep. Dusty Johnson, R-S.D., said Sunday that a debt ceiling agreement is "going to pass," and that only a small portion of the "most colorful conservatives" in Congress oppose it.
Johnson, chair of the Republican Main Street Caucus and a lead negotiator on the debt ceiling, dismissed criticisms from Freedom Caucus members who claim the reported agreement Saturday reached with the White House is a loss for the GOP. The deal, he said, is "fantastic," and will be passed with a strong majority.
"When we say conservatives are against it, I want to make it clear, I don't know a single one of the mainstream caucus conservatives," Johnson said Sunday on CNN. "There will be Freedom Caucus members that vote for this package. So when you're saying that conservatives have concerns, it is really the most colorful conservatives. Some of those guys you mentioned didn't vote for the thing when it was kind of a Republican wish list."
The deal, struck between House Republicans and the White House, would cut some unused COVID-19 emergency funds, as well as a portion of funds granted to the IRS in the Inflation Reduction Act, multiple sources told Fox News and Fox News Digital. The debt limit would be suspended until after the 2024 presidential election.
SPEAKER MCCARTHY DEFENDS BUDGET COMPROMISE AS CONSERVATIVES BALK: 'A STEP IN THE RIGHT DIRECTION'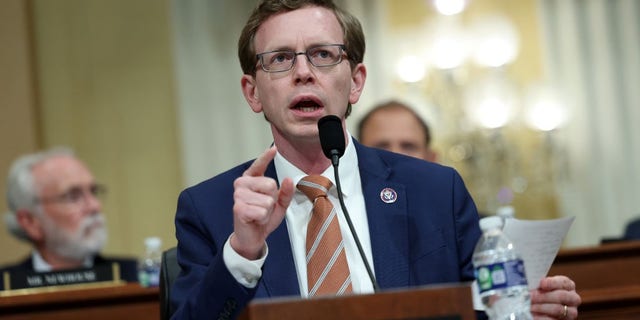 Rep. Bob Good, R-Va., said the agreed deal is far from conservative.
"I am hearing the 'deal' is for a $4 trillion increase in the debt limit," Good tweeted Saturday. "IF that is true, I don't need to hear anything else. No one claiming to be a conservative could justify a YES vote."
Johnson dismissed Good's criticism in his CNN interview as irrelevant bickering.
MCCARTHY TAKES VICTORY LAP ON DEBT LIMIT BILL AS DETAILS REMAIN SCARCE AMONG HOUSE MEMBERS
"Let's be honest, Bob Good will not vote for this thing," Johnson said. "It doesn't matter if Mother Theresa came back from the dead and called him. He's not voting for it. He was never going to. This is going to pass."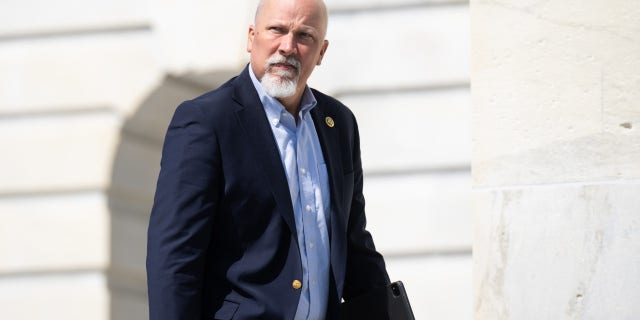 Rep. Chip Roy, R-Texas, detailed his concerns with the debt ceiling agreement Sunday in a series of tweets. This included a criticism of the estimated $4 trillion cost of the agreement, a lack of budget cuts, no work requirements for Medicare, and a failure to include measures for border security.
DEM REP IS 'ANYTHING BUT A CLEAR YES' ON DEBT CEILING BILL, CALLS NEGOTIATIONS 'HOSTAGE-TAKING PROCESS'
"There are members of the GOP claiming Democrats got nothing from the 'deal.' Oh really?" Roy tweeted as he listed his criticisms.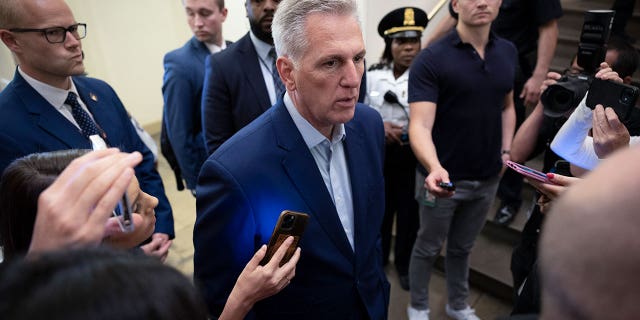 Johnson said he talked to roughly three dozen House Republicans about the agreement with the White House, all of which he claimed supported it.
"Everybody I'm talking to understands that when you're reducing spending, when you're peeling back the regulatory state, when you are unlocking American energy, when you are getting people back to work, this is a big deal," Johnson said.
Speaker McCarthy brushed off any concerns that conservative hardliners could move to take away his gavel over the bill, declaring he was "not at all" concerned about that.
"We did a conference call with our conference, and over 95% were overwhelmingly excited about what they see. They haven't had – they're getting the text today," McCarthy said. "You're gonna have Republicans and Democrats be able to move this to the president."
Fox News' Haley Ch-Sing contributed to this report.