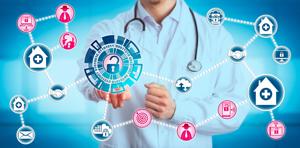 (The Center Square) – Advocate Aurora Health, a nonprofit health care system, has announced a planned merger with North Carolina's Atrium Health to create a massive six-state network of 67 hospitals.
North Carolina's state treasurer is at least one state official denouncing the move, asking the Federal Trade Commission, U.S. Department of Justice and the North Carolina attorney general to block it in the regulatory approval process. Republican Dale Folwell says, ultimately, taxpayers will lose on the deal to "tax-exempt, multibillion-dollar investment companies disguised as nonprofit hospitals."
The new health system will combine Aurora Advocate Health's operations in Illinois and Wisconsin with Atrium Health's hospitals in North Carolina, South Carolina, Alabama and Georgia. The 67 hospitals would be part of 1,000 sites for care, according to a statement.
To be known as Advocate Health, the proposed merger is to create 20,000 new jobs. Revenues from the combined health system are estimated at $27 billion.
"Together, we can do more, be better and go faster," said Jim Skogsbergh, president and chief executive officer for Advocate Aurora Health. "This combination harnesses our complementary strengths and expertise of our doctors, nurses and teammates to lead health care's transformation for those we are so proud to serve."
The new system will be headquartered in Charlotte, and is expected to employ a total of about 7,600 physicians, and more than 150,000 people total, while also serving as one of the nation's largest graduate medical education programs. Wake Forest University School of Medicine is slated to serve as the academic anchor for the new system.
"This strategic combination will enable us to deepen our commitments to health equity, create more jobs and opportunities for our teammates and communities, launch new game-changing innovations and so much more," Atrium Health CEO Eugene Woods said. "Together, we will manifest a new future that significantly elevates the care we provide to every hand we hold and every life we touch."
Folwell, the Tarheel State's keeper of the public purse, has a different take.
"The proposed merger of Atrium Health and Advocate Aurora Health into a six-state medical behemoth pocketing $27 billion in annual revenue raises many red flags. Chief among those is the monopolistic nature of the alliance, which would be the sixth largest health system in the country," Folwell wrote in a Wednesday statement. "North Carolina, already home to one of the country's top five metropolitan markets with the highest level of health care concentration, is no stranger to the ill effects of consolidation.
"Research consistently shows mergers and acquisitions do not deliver on hospital executives' promises, but instead trigger higher costs, reduced access and the same or lower level of care."
Folwell is encouraging the FTC, the DOJ and state Attorney General Josh Stein, a Democrat, to closely scrutinize the deal.
"With independent hospital and physician practices increasingly on life support, more mega-mergers are the wrong prescription for the health care industry. Consumers of health care, and the taxpayers who pick up the tab for tax-exempt, multibillion-dollar investment companies disguised as nonprofit hospitals, which are run by multimillionaire executives, ultimately will pay the cost of this ill-advised merger," he wrote.
"I encourage them and the N.C. Department of Health and Human Services to exercise diligent oversight, and conduct a vigorous examination of this merger to stop and reverse the punishment that these health care cartels are having on the citizens of North Carolina."