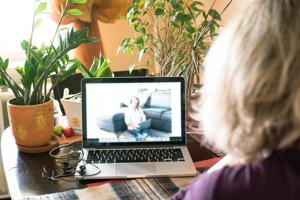 (The Center Square) – Many companies are turning to automated video interviews, or AVIs, in an effort to save money, but are the AVIs telling companies what they need to know about job candidates?  
That is a question Northern Illinois University psychology professor Rachel Saef sought to answer in research for the Journal of Applied Psychology. 
Large employers are using these "asynchronous video interviews" to whittle down job applicants to a smaller pool they can meet in person. In some instances, the recordings will be watched by the employer's hiring managers. In others, the platform's algorithms will assess the candidate based on what they said or even their facial expressions.
"The computers assess applicants' characteristics and personality based on patterns of behaviors," Saef said. "These are behaviors that are not explicitly expressed in a traditional interview. These are things like nonverbal behaviors like smiles."  
There is evidence that these technologies can contain bias that can exclude some categories of job seekers. The Berkeley Haas Center for Equity, Gender, and Leadership reports that 44% of AVI systems are embedded with gender bias.  
Saef's research showed that the AVI personality assessments exhibited stronger evidence of validity when they were trained on interviewer-reports rather than self-reports.
As developers attempt to remove biases and increase reliability in the interviewing process, Saef said we still know very little on how AVIs are experienced by different categories of job applicants, and how accurate they can be.
"Here we are seeing the practice go faster than the research," Saef said.
Research into the effects AVIs have on job applicants are in the early stages. The Harvard Business Review found that job candidates were confused about the type of interview they were asked to undertake, and often didn't know how they were going to be assessed by the AVI. The lack of understanding reflects widespread concern that jobseekers are misinformed, leading to legal questions. 
"We need to make sure it is being used in basically a smart way," Saef said. "Is it providing useful information about applicants and how they will perform on the job?"