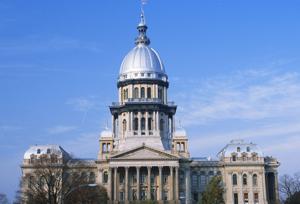 (The Center Square) – After the U.S. Supreme Court ruling Thursday against the Biden administration's vaccine or testing mandate on employers of more than 100 employees, it's expected the Illinois Department of Labor's COVID-19 vaccine or testing mandate will be withdrawn.
The U.S. Supreme Court on Thursday blocked the Biden administration's vaccine mandate on private sector businesses with more than 100 employees, though it allowed a separate mandate to stand for certain health care workers.
The Illinois Department of Labor had issued an emergency rule Friday, the day justices on the nation's highest court heard oral arguments on the case, that impacted larger public sector employers in Illinois.
"It was literally something you had to put in place so that local government could prepare," Gov. J.B. Pritzker said Wednesday before the Supreme Court ruling.
Before the ruling, IDOL said in a statement earlier this week if the high court struck down the mandate, Illinois' rule would be withdrawn.
"At that point, IL OSHA could determine whether it wants to develop its own rule, which would be subject to the normal rule-making process," a spokesperson for IDOL said Monday.
Thursday, a spokesperson for IDOL said "Because IL OSHA's peremptory rule incorporates the federal standard, IL OSHA will similarly stay enforcement of its rule while it monitors federal litigation and determines next steps. "
Updates are expected at the IDOL website.