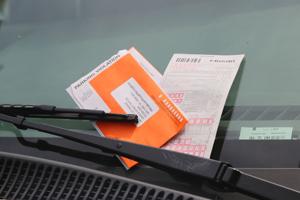 (The Center Square) – Families meeting certain income thresholds in Illinois will not have unpaid fines deducted from their state income tax refunds.
Illinois state law allows the comptroller to garnish from taxpayer income tax refunds any unpaid fines like parking tickets or debts taxpayers may owe the government.
Illinois Comptroller Susana Mendoza Thursday announced the continuation of the program she implemented last year amid the COVID-19 pandemic.
"Again this year, families on the financial edge are counting on their state income tax refunds to pay bills they have been putting off as COVID caused hardships," Mendoza said in a statement announcing the second round of suspensions.
Mendoza's office said last year's suspension gave more than 50,000 eligible families $18 million in unpaid fine relief.
Those eligible include as an example a family of four earning $57,414 a year or less, or a single person earning $21,430 or less.
The program does not eliminate the fines or outstanding traffic tickets, the comptroller's office said. Cities can still hire private collectors to go after unpaid fines.
The program likely won't be reinstituted next year.
"At this point, the Comptroller's Office does not expect to extend the suspension beyond this year," Mendoza's office said.