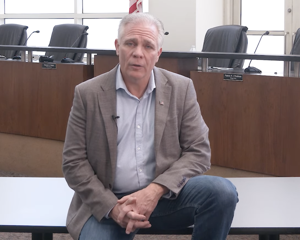 (The Center Square) – Some municipalities in Cook County have decided they will not enforce the county's vaccine requirement for citizens to enter indoor businesses.
The vaccine requirement was issued on Dec. 23, 2021, and went into effect on Jan. 3. The COVID-19 mitigation requires indoor businesses to enforce a vaccine requirement for patrons ages five and older. So far leaders from Orland Park, Niles, Morton Grove and Lincolnwood have chosen to not enforce the vaccine mandate in their towns.
The Village of Orland Park and its town officials have been against the enforcement and Mayor Keith Pekau criticized the way Cook County officials have handled the situation.
"We have taken an oath to uphold both the U.S. and the Illinois constitutions and to follow the rule of law," Pekau said in a video posted on YouTube. "The vaccine passport requirement ordered by one person through unelected bureaucrats is an affront to our laws."
The village of Niles has also chosen to let Cook County enforce the requirement in their town, Mayor George Alpogianis said in a statement to the Chicago Tribune.
"We will follow up if we get complaints, we will call the business and say, 'Listen, there is a mandate out there.' But it's not up to us to enforce it and get them to do those things."
Cook County has reported a surge in COVID-19 cases as the omicron variant continues to spread, the county is reporting more than 500 new cases a day and some hospitals have limited some elective medical procedures to ensure capacity for COVID-19 patients.
Pekau said that some of the stats given to his heath officials by Cook County have been inconsequential to Orland Park and the rest of the county.
"They used a case study of COVID cases in three gyms in June and July of 2020 in Hawaii," Pekau said. "Because somehow, three gyms on an island, before the vaccine justifies a vaccine mandate here in Cook County in 2022."
Evanston, Oak Park, and Skokie have all said they will enforce the mandate.
Orland Park, Burr Ridge, Park Ridge, Niles, Morton Grove, and Lincolnwood said they will not be enforcing the requirement.