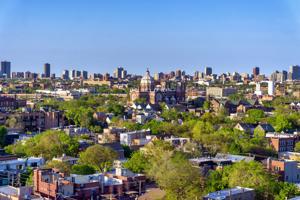 (The Center Square) – A neighborhood group frustrated with crime in Chicago has hired a private security firm to patrol local streets and Mayor Lori Lightfoot isn't happy.
The Bucktown Neighbors Association has hired P4, a private security firm, for $190,000 a year, to have an armed off-duty or recently retired law enforcement officer, Block Club Chicago reported. The move comes after in increase in crime in the area.
Exactly how the private security service will operate has yet to be disclosed, Fox 32 reported.
"I need to know more about what their specific plan and scope is; but patrolling streets, responding to crime, that's the job of the Chicago Police Department, and they do it effectively," Lightfoot said, according to Block Club Chicago. "We're not gonna start because people can afford it standing up a group of – well, I think I've said enough. There's a slippery slope here, and I'm very concerned."
Light said patrolling the streets of Chicago remains the "sole province" of the Chicago Police Department, the outlet reported.