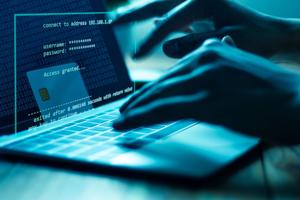 (The Center Square) – A new report shows Illinois's vulnerability to identity theft and fraud is one of the worst in the nation.
The report from WalletHub ranks the 50 states from the safest total state against identity theft to the least safe. 
Illinois finished high on the list, an unenviable spot, said WalletHub's Jill Gonzalez. 
"Illinois finished in the top ten of this list and that is never a spot you want to be," Gonzalez said. "It currently ranks 6th overall in total identity theft and fraud." 
Illinois total rankings show a problem in complaints and in passport fraud. 
1st

 – Identity-Theft Complaints per capita

22nd

 – Fraud & Other Complaints per capita

30th

 – Median Loss Amount Due to Fraud

18th

 – State Security-Freeze Laws for Minors' Credit Reports

1st

 – Identity-Theft Passport Program
Those problems come down to Illinoisans not locking up their private information, according to Gonzalez. 
"It comes down to email security, a lot of our accounts are tied to our email," Gonzalez said. "You want to make sure you have strong passwords on all of your accounts." 
Illinois is one of the few states with policies in place to help prevent fraud, but when comparing Illinois to other Midwestern states, Illinois has a much larger problem. 
"States like Michigan ranked 39th, New Hampshire 43rd, Wisconsin 45th are all much lower than Illinois and they all have fewer policies in place to mitigate the problem," Gonzalez said. 
Illinois finished 4th in identity theft, 25th in fraud, and 48th in policy, according to the WalletHub report.