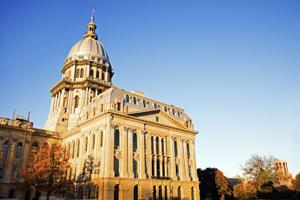 (The Center Square) – A new report ranks Illinois 37th in the country in personal and economic freedoms.
The "Freedom in the 50 States" report from the CATO Institute, ranks states' freedom level by comparing personal freedoms, fiscal policies and regulatory policies.
Illinois ranked 37th on this year's list, up seven spots from 2020's ranking. Author Jason Soren said the state's tax burden was a factor.
"We look at all things including taxes, government debt, government spending as well as regulation on businesses like labor regulations and land regulations," Soren said.
Illinois's largest jump over the last decade has been in the fiscal freedom category. The Fiscal Freedom ranking consists of categories for taxes, government employment, spending, debt, and fiscal decentralization.
Illinois ranks 25th in Fiscal Freedom and is up 19 spots in this category since 2011 when it ranked 44th.
The Economic rankings are where Illinois has seen the biggest downfall. The state currently ranks 35th on the list and has been dropping down the list for the last 20 years. In 2000, the state of Illinois ranked 13th in the country for economic freedoms. Illinois' local taxes are among the highest in the country, at 5.1 percent of income according to the report.
Soren said that these issues likely contributed to the state's declining population.
"This is probably why people are leaving Illinois," Soren said. "They see these economic problems, they see that economic freedom has declined, and they see the increase in taxes."
Illinois has been showing constant improvement when looking at the personal freedom rankings, from 2000 to 2012 Illinois ranked 50th in the nation in this category. Currently, Illinois has jumped up to No. 30.
The state has been able to make a large jump in this category due in large part to federal court decisions that have overturned some restrictions on gun rights, the legalization of same-sex marriage, marijuana reform and the availability of driver's licenses to people without Social Security numbers.
Illinois finished 37th on this year's list and finished second to last-place amongst midwestern states.
The CATO Institute is a public policy think tank that advocates for individual liberty, limited government, free markets and peaceful international relations.